Fellowship Program
"Don't ask yourself what the world needs. Ask yourself what makes you come alive, and go do that,
because what the world needs is people who have come alive." ― Howard Thurman
Are you…
Longing for More and wanting to move deeper in your relationship with God?

At a crossroads in your life and wanting to process where you've been and where you're going, discerning God's next step?

Ready to step further into the beauty and brokenness of the world and bring some healing?

Feeling stuck in your spiritual life?

Aching to give yourself more fully to God?
If you find yourself in any of these places, the Coracle Fellowship is for you.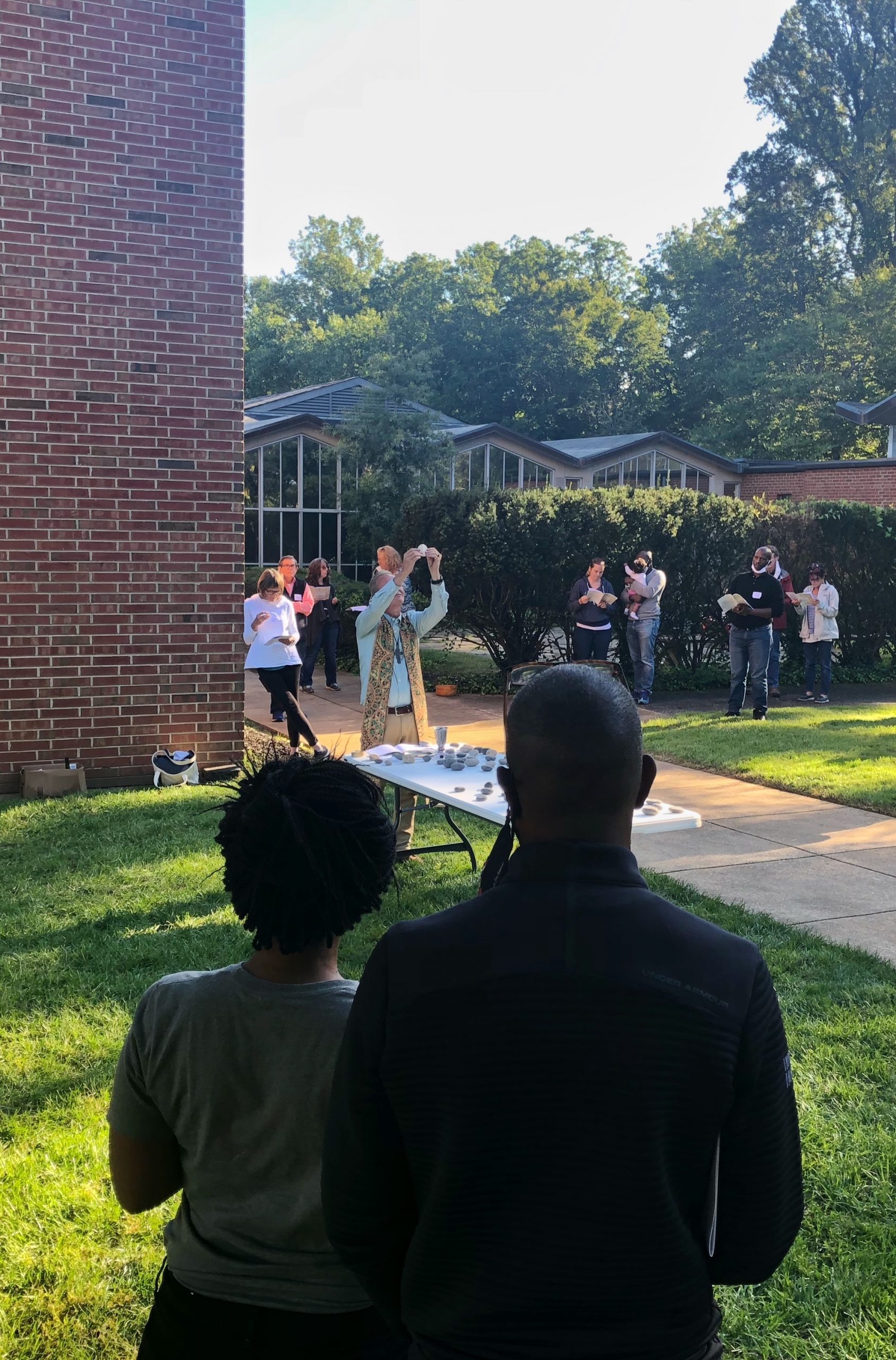 God made you beautifully and radically unique.
God did this so that you could thrive in this world for the sake of the world through your unique experience and expression of deeper union with Jesus. The Coracle Fellowship leads you through a process of discovery and formation in community with others seeking more in their relationships with God and in their redemptive engagement in the brokenness that surrounds us all. We offer it for your joy and freedom, and because the world needs more people who are alive and strong in God to powerfully be his presence wherever you go and wherever God leads you.
The Coracle Fellowship is one unified "Spiritual Formation for Kingdom Action" curriculum consisting of 12 retreats, currently offered in two locations, at Corhaven over a year and in Baltimore over twenty months.  The Corhaven program also offers a fully-online Fellowship experience, available to anyone, anywhere.*  
*See the program pages for more details.
at Corhaven
Year-Long Program running every January – December at Corhaven, Coracle's retreat space in the Shenandoah Valley. 
*There is also the option to participate virtually in this program.*
Applications for the Class of 2023 open in May, 2022
in Baltimore
20-month Program running from September, 2022 – May, 2024
Applications Open: February 2022
Contact us here with questions about either the program or scholarship availability.  Coracle is particularly excited about and committed to the leadership and contribution of people of color in spiritual formation, therefore we have scholarships available if that will enable participation.