Retreats
"You have made us for yourself, O Lord, and our heart is restless until it finds its rest in You." – St. Augustine
Coracle offers retreats for individuals and small groups at Corhaven, the ministry's spacious retreat property in the heart of the Shenandoah Valley. It is a place for individuals and groups who want to meet with God and experience His transformative presence.
Coracle offers individuals and families a chance to step back, relax, and focus on God with our Personal Retreats. The 17-acre wooded property offers a network of trails and creek with stations for prayer and reflection and a variety of spaces to connect with God.
Locations & Accommodations
THE COTTAGE
The Cottage accommodates individuals or married couples seeking solitude and quiet reflection. This is a small, one-room space with a queen bed, desk, and a couple of chairs. It is the perfect setting for a daytime or overnight retreat. A full bath and kitchen are available a short walk from the cottage in the Woodshop.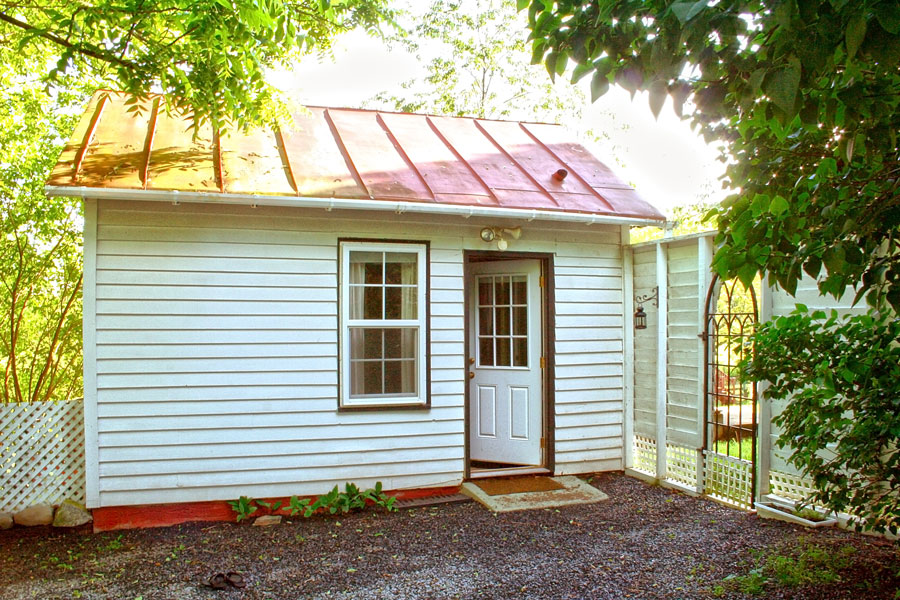 THE WOODSHOP
The Woodshop is a two-story retreat space with accommodations for families and larger groups. It has two upstairs bedrooms that can sleep up to 12 people, a half-bath and full-bath, a fully-stocked kitchen and an extensive library. The downstairs bathrooms, kitchen and library are available to all guests that visit the property while on retreat.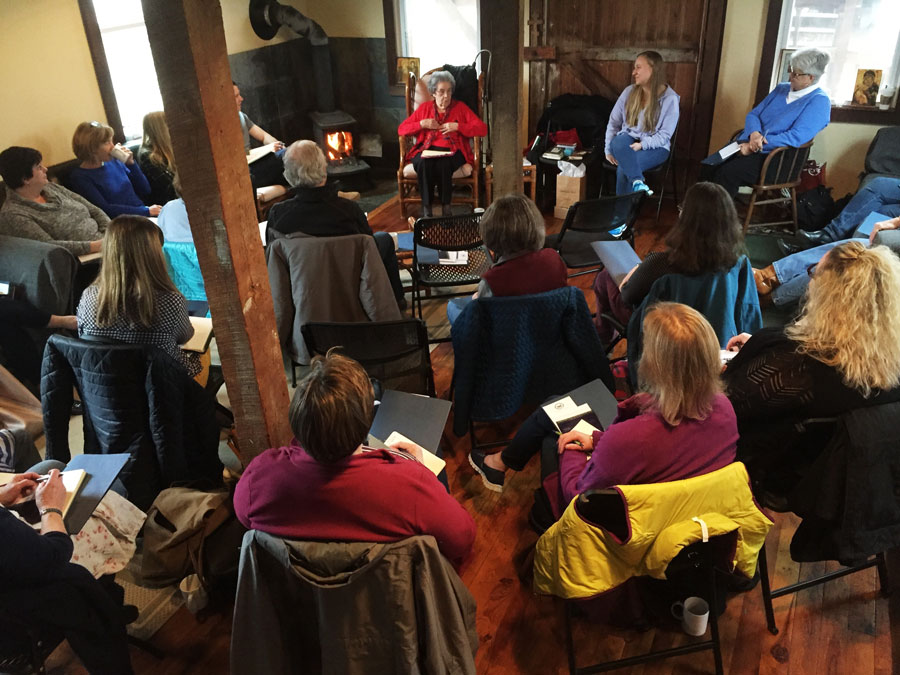 THE GARDEN
The Garden is managed by Corhaven's Director of Creative Care, Tara Haley, and is a large plot of fertile earth open to anyone who wishes to partner with Tara in the good work of creation care while on retreat.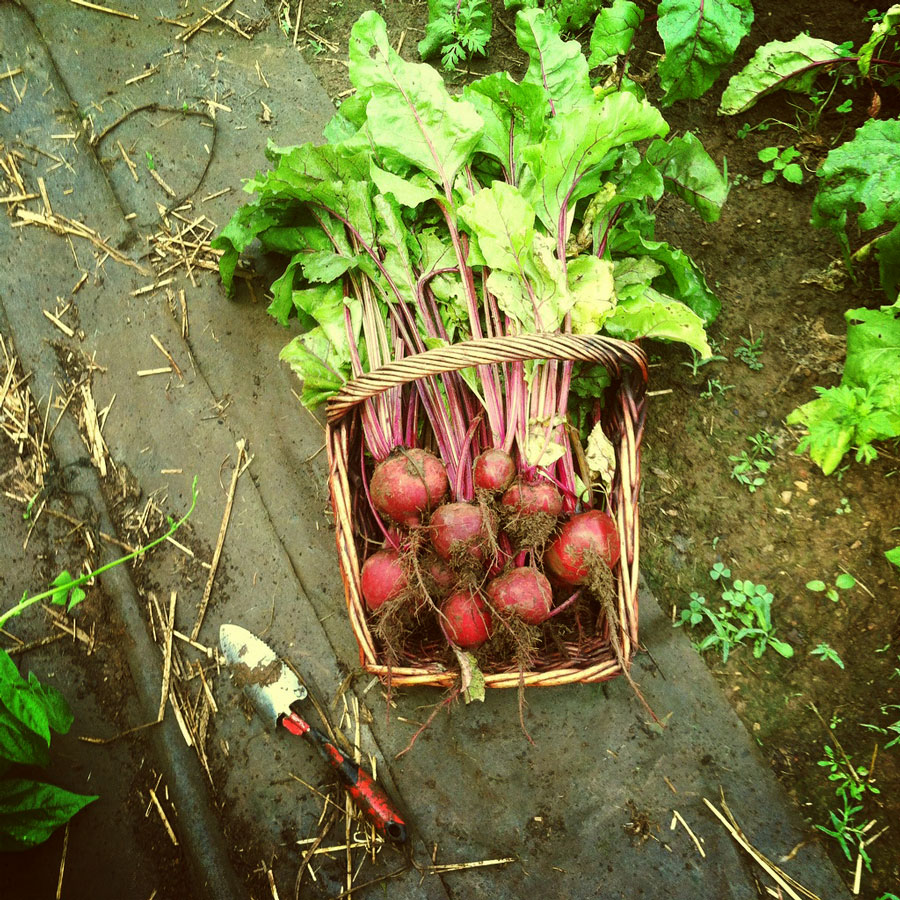 THE CAMPGROUNDS
The Campgrounds are found in a clearing in the woods behind Corhaven's facilities. With multiple firepits, this is a perfect place for families and groups who wish to take a camping retreat and enjoy Corhaven's beautiful natural setting. Smaller sites are available for solitary campers as well.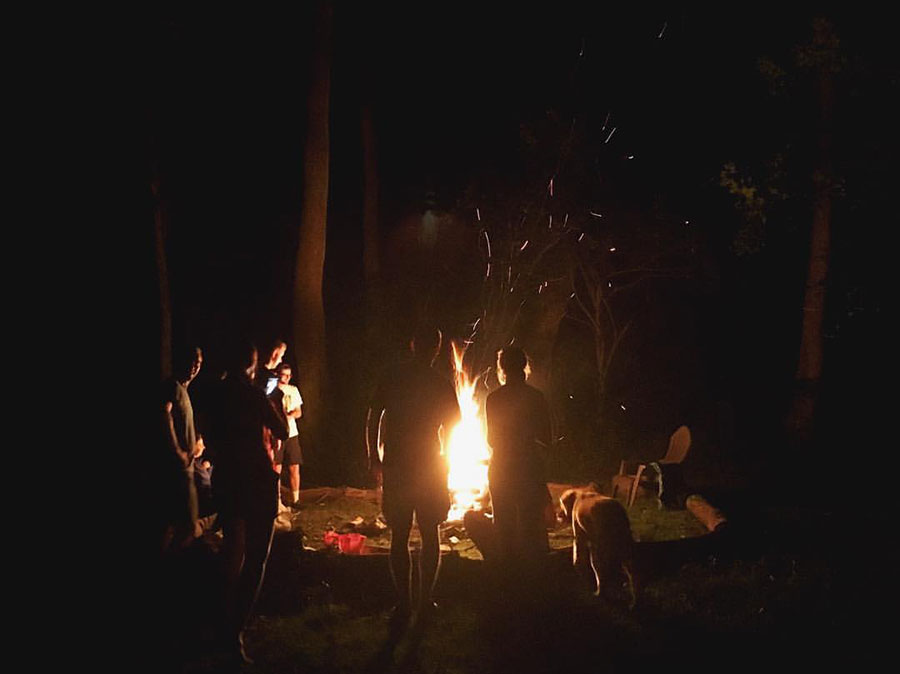 THE CORHAVEN GRAVEYARD
The Corhaven Graveyard is a historic burial ground for enslaved people that has been developed into a sacred site of remembrance and reconciliation. All are welcome to visit and reflect in the memorial garden that is dedicated to honoring the enslaved African Americans who originally worked this land.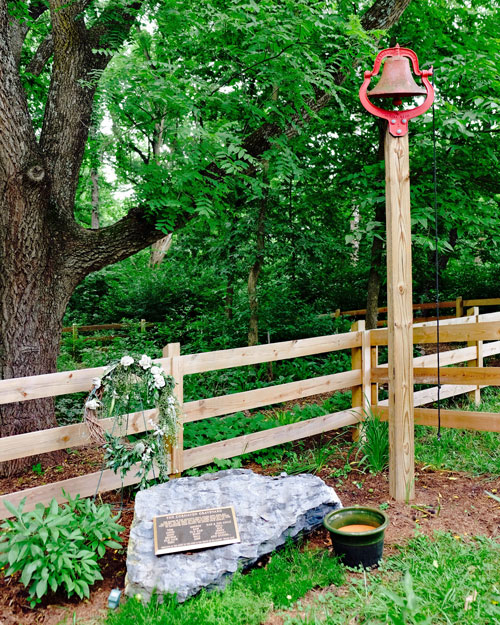 Your Stay
Retreats at Corhaven are designed to be flexible in length and customized to the needs and desires of the individual or family. Although guests can visit for as short as an afternoon or stay for multiple days, visitors generally come for a day retreat or single overnight.
In order to make the most of your time here, times are flexible though we recommend that guests:
Arrive around 10 am & depart around 5 pm for a single day retreat.
Arrive around 1 pm & depart before noon the next day for an overnight retreat.
Suggested Donation
Although Corhaven does not charge for personal retreats, we gladly accept contributions in order to make it possible for us to continue to offer this place and time. Suggested donation amounts are as follows:
$50 for a day
$75 for an overnight
$125 additional for a spiritual direction or pastoral counseling session of up to two hours with Bill.
However, if money is an issue, please do not hesitate to come! The generous support of many enables Coracle to provide retreat experiences for anyone regardless of financial ability/resources.
You can make a tax-deductible donation by writing a check to "Coracle" and leaving it in the Woodshop or by mailing it to 2883 Quicksburg Road, Quicksburg VA 22847. You can also donate by credit-card by clicking here.
Planning Your Visit
When planning your visit, prayerfully consider the kind of retreat you would like to make and use the Personal Retreat Reservation Form to communicate your interest and desires with staff. We will endeavor to do all that we can to accommodate you and to facilitate an encounter with the God who loves you, is with you and desires to meet with you here!
For more information about retreat options, availability and what to bring, contact us here.
Coracle offers a variety of group retreat experiences at Corhaven, in DC, Baltimore, Northern Virginia, for organizations and churches across the US, and in different places around the world. We offer training in areas like spiritual formation for executives and leadership teams, guidance of retreats for staff training days, parish retreats, women's or men's ministry retreats, and more.
We also provide day-long retreats both at Corhaven and elsewhere (Baltimore, DC, NoVA, etc) for exploration and education and encounter with God. These retreat days invite people from all places to discern and focus on specific topics (e.g. "Falling in Love with Jesus", liturgical themes of Advent or Lent, "Drawing Close to God in Creation", etc.). The retreats offer direction and teaching from a trained leader, devoted time with God, prayer, and sharing with each other, and generally the celebration of the Eucharist.
Some of the retreats we offer make up our year-long Coracle Fellowship spiritual formation program as well. The topics offered within that program can be found HERE.