Spiritual Direction
"Sometimes we need a guide, a director…who helps us to distinguish between the voice of God and all other voices coming from our own confusion or from dark powers far beyond our control." – Henri Nouwen
A companion on the journey offering a listening, prayerful presence to another while they walk together with God
How Spiritual Direction can help us in the ongoing process of being formed more fully in the image of Christ
We have a large and growing network of spiritual directors with Coracle,
and would love to have you join us!
How do I get a Spiritual Director?
The most important thing in finding a spiritual director is to pray, and ask God to provide who you need in the right time, and trust that God will do that.  That said, there are ways to take the initiative.
We are very blessed to have Margot Eyring serving Coracle as our Spiritual Direction Coordinator, in addition to providing spiritual direction herself.  If you have questions about how to find a spiritual director, Margot will be happy to help you.  You can email Margot with questions or for assistance in being matched.
Also, if any of the spiritual directors with Coracle seem as though they could be helpful to you, feel free to contact them directly with the email provided.  Or, if you have more questions about this or would like to talk through it, email Margot and she would be happy to talk with you and discern together.
Another organization with a list of spiritual directors that we've worked with and trust is The Transforming Center.
Bill Deiss
Combining many years of experience in both the corporate world and the church world, Bill Deiss is an expert at helping churches and other organizations run smoothly on the business, organization, and staff side of a ministry or company, as well as how non-clergy church staff and administrative or finance personnel can minister effectively as pastors within a church staff setting.  He is available to speak to these topics in day and half-day sessions or longer retreats, or offer shorter presentations.
x
Bill Deiss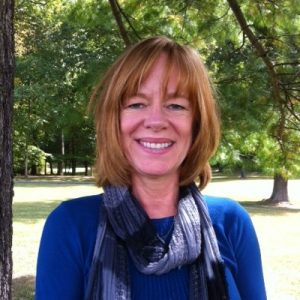 Kit Elmer
Are you feeling lonely, frustrated, like life is just too much sometimes? Are you looking for a safe place to be able to bring your hurt, your questions, your hopes? Or are you longing to have deeper intimacy and a more meaningful life with God?
We all have deep desires and longings even if we don't know it!  Sometimes we just feel like there's something missing and we want to have a deeper understanding of God or a deeper experience with God. Sometimes we are carrying wounds from our past and wonder how God might meet us in those places of pain and desire.
Kit invites you to come and bring those desires and all that weighs you down to a safe place where these things can be explored with God. She would love to listen to your unique story. Often there is great freedom in discovering the connection between the wounds of your past and your current pain or dissatisfaction with life.
Kit feels that it is a privilege to listen to her clients and to seek God together for what's next in their lives. She believes very much that healing can be a vital part of our stories, that it is a process and she is committed to helping others navigate the various challenges of life.
She understands through her own life experience that there is so much pain and yet there is so much hope. Wherever you are in your journey, Kit would love to come alongside you to explore what hope you looks like in your life.
Kit has been a Spiritual Coach for over 10 years and has over 23 years of experience in ministry. She has a Master's Degree in counseling and a Spiritual Formation Certificate from the Transforming Center.
Kit is married and has 2 grown children and 2 grandsons. She and her husband love to hike the forest behind their home with their dog and enjoy God's beauty in nature whenever and wherever they can.
x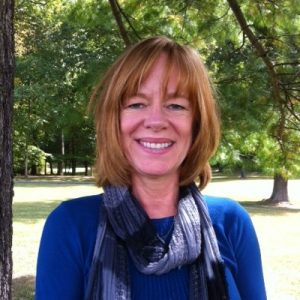 Kit Elmer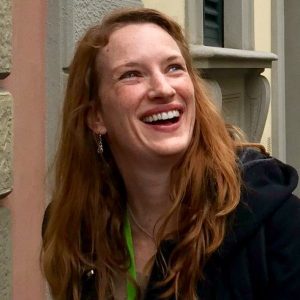 Carla Mueller
A native of Southern California, Carla has spent the last 17 years as a teacher, college/career counselor, and finally principal at a public high school in Los Angeles, working primarily with students who were at a high risk of dropping out of high school. In 2010, she moved to Northern Ireland for a year and earned her Masters in Conflict Resolution and Reconciliation at Trinity College Dublin, where she focused on education in conflict zones, trauma healing, and restorative justice practices. She returned to her school in LA with a greater passion for educational access and equity and a commitment to empower underserved students to transform their communities. In 2017, she earned her Masters in Educational Leadership from CSU Dominguez Hills.
Carla loves working with teenagers and helping people move toward healing, and she's thrilled when the two converge. She worked with Habitat for Humanity Northern Ireland as a facilitator for HopeBuilders, a cross-community program engaging Catholic and Protestant youth groups in service-learning regarding poverty, social justice, and the ramifications of conflict. In LA, she was a facilitator for True Freedom, an anger management class and mentoring program for incarcerated youth facing life sentences. She completed Strategies for Trauma Awareness and Resilience training through Eastern Mennonite University and Mediation Facilitator training through Dialogue for Peaceful Change, and she has been a repeated guest lecturer on conflict transformation and restorative justice practices. Carla has been a member of her church prayer teams for the last 20 years and is also part of Listening Prayer Ministries, where she teaches workshops on hearing and discerning God's voice and facilitates inner healing prayer for individuals. She loves using her passport as often as possible, cooking for friends, playing at the beach, and breaking out in spontaneous song.
x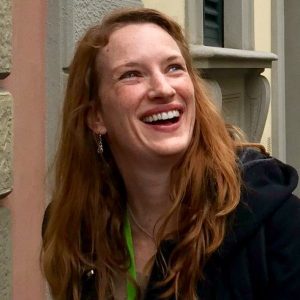 Carla Mueller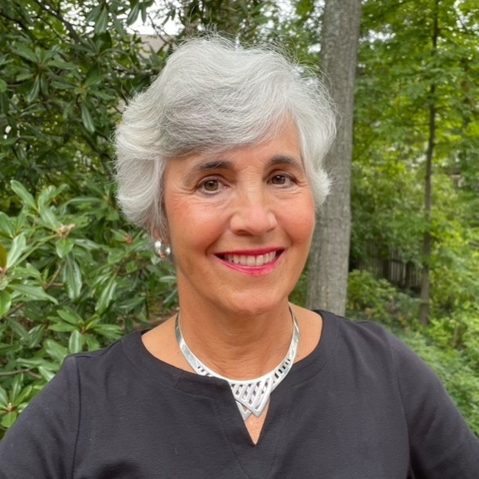 Barbara Ryan
Barbara Dixon Ryan grew up in Montgomery County, Maryland on the "wrong side" of the Potomac, but she got to Virginia as fast as she could. She earned a B.A. at Bucknell University and a J.D. at UVA. While in law school she met and married her pastor, Skip Ryan.
Barbara practiced family law in Charlottesville before giving birth to Chris, Carey Beth, and Rebekah. Bekah was born with a seizure disorder that foreshadowed severe developmental challenges. Barbara suspended her law practice to work through her grief while being a mommy/therapist finally reaching the land of deep trust, enabling her to become a "wounded healer" for those facing "hard" providences. The Ryans moved to Dallas, Texas for 26 years where Barb fed on and shared the word of God, leading retreats and support groups. She audited many courses from Westminster Theological Seminary on the Dynamics of Biblical Change. She is an A.B.S. Level One Trauma counselor, is trained in Gottman Marriage and Couples in Recovery techniques, is a Life Coach, a Certified Family Recovery Specialist and a Certified Substance Abuse Counselor-A.  Barbara has published a booklet, When Someone You Love Is Addicted To Something You Hate, which is available on Amazon (Here).
Barbara's life verse is Isaiah 50:4:  The Lord God has given me the tongue of one who has been taught, so that I may know how to sustain with a word, him that is weary. 
Barbara feels called to use God's word, much study, and her life experience to be a minister of encouragement in the following four areas:
Individuals with addiction-related concerns;

Parents raising or caring for special, difficult or adopted children;

Couples facing more extreme marital challenges; and

Young women seeking mentorship and discipleship.
Barbara's hobbies include:  reading, writing poetry and prose, learning, walking and talking with friends in the beauty of God's creation, biking, kayaking, and exploring! 
Feel free to contact her to set up a time to see if she can be of encouragement to you in the particulars of your situation.
Personal Link
x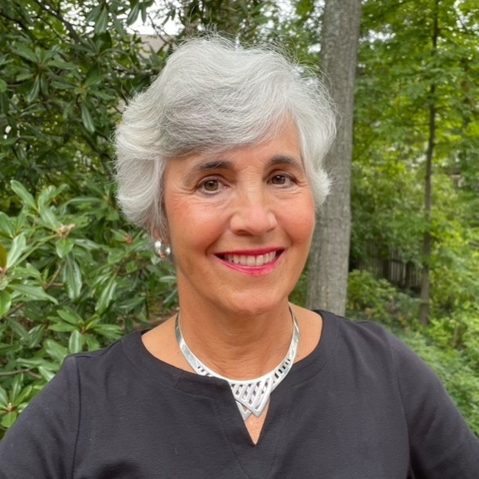 Barbara Ryan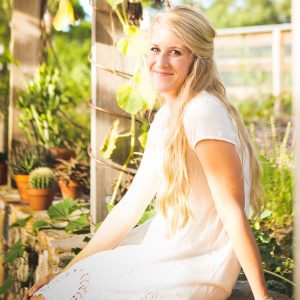 Abigail Whitehouse
Abigail desires to use the gifts and resources God has given her to do her part in bringing about the flourishing of all things. In different seasons, this has looked like directing a non-profit art gallery in Raleigh, coordinating a tutoring program in the Charlottesville city schools and advocating for children in the DC foster care system. Though her work experiences have been diverse, her desire has been constant: to be a beauty-bringer and burden-bearer wherever she is sent.
Abigail interned with Coracle this past summer and received her M.Div program from Duke Divinity School in 2016. When she isn't running the Fellows Program at Holy Trinity Anglican Church, you can find her back in the dirt of Duke Gardens - putting the theology of creation care into practice. In this next season, Abigail looks forward to contributing to Coracle and to growing as an artist, minister and agent of reconciliation, healing and hope.
x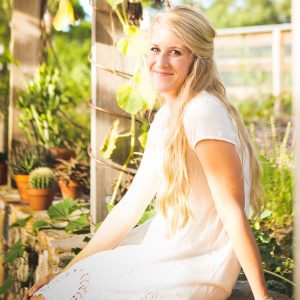 Abigail Whitehouse
Offering Spiritual Direction with Coracle
Coracle officially launched in February, 2012, but its formation began quite a while before that, a story you can read Here.  When it became clear that we (Bill & Tara) would indeed move to a small retreat farm that would become known as Corhaven, it also became immediately evident that some sort of structure, like a non-profit organization, would emerge as well, enabling us to offer whatever ministry God would bring about through us.  After many prayers and conversations, and much time and reflection, what is now Coracle emerged.
Coracle is a non-profit organization (501c3) that exists to inspire and enable people to be the presence of God in the world by offering spiritual formation and Kingdom action.  We do this through spiritual direction, retreats for individuals and groups, sacramental ministry and services, pilgrimage and mission trips, resources, and ministries of mercy, justice, and creation care.
What was not expected and yet wonderfully emerged along the way, was the discovery that Coracle could be something that would enable others to offer spiritual direction too, and even more.  We got excited thinking about making a way for trained spiritual directors to connect more easily with other directors, as well as those seeking direction but who might not know how to go about doing that. 
I realized that if Coracle was going to make it possible for me to offer spiritual direction more sustainably, it could probably do the same for others.  Others might be able to benefit from the non-profit status in order to receive donations for their ministry, or would be blessed by an organization through which they could raise funds if they needed to.  This would also mean that more people who were seeking it could find a spiritual director, which can be a difficult challenge!
In short, Coracle is conscientiously designed to allow a place where trained spiritual directors can offer their ministry as part of a supportive community, be connected with potential directees, receive donations for spiritual direction, raise funds, and use Coracle's developing communication resources.  It also creates a context for easier conversations about that awkward relationship between spiritual direction and money.
You can learn more about joining our growing community of Spiritual Directors Here.
How Does One Join as a Spiritual Director with Coracle?
First, those offering spiritual direction through Coracle will have received formal training in spiritual direction or some suitable equivalent. Second, Coracle does not have a set style of spiritual direction we ascribe to, though we do definitely ascribe to an orthodox Christian faith rooted in the Apostle's Creed.  How one practices spiritual direction will take the shape of that unique spiritual director, in style, amount of time, and what, if any, donation amount is suggested.
We are not currently receiving applications for new spiritual directors. If you are interested in being put on a list to receive information for future applications, please reach out to Margot Eyring at sdcoordinator@inthecoracle.org.   
Offering Ministry as a Coracle Associate
Over time, we realized that just as Coracle could help Tara and me do what we're uniquely called and gifted to do, maybe it could help others do what they're uniquely called and gifted to do.  Maybe other 'spiritual entrepreneurs' could benefit from our non-profit status, back-end support, and fundraising platform to further their journeys of creative faithfulness. In other words, anyone who God is calling to step more fully into his or her unique self, offering, and visions could benefit from participating with this small group of fellow travelers, and become a Coracle Associate.
For someone interested in becoming a Coracle Associate—who has something they'd like to pursue and feel Coracle could provide a helpful platform and resources—it begins with a conversation with the Director.  Each person's vision will obviously be unique, so each person's process will be unique!
As Coracle is a 501c3 governed by a board of directors, it should be understood that the board is responsible for establishing and updating policies for the organization from time to time.  Many of those will not directly affect associates or spiritual directors, but when they do, such things will be communicated promptly, and associates and spiritual directors are always welcome to speak into the organization.