Mission
Coracle exists to inspire and enable people to be the presence of God in the brokenness of the world through spiritual formation for Kingdom action.
Vision
Our vision is to provide spiritual direction, discipleship, personal and group retreats, sacramental ministry, pilgrimages, ministries of mercy and justice, mission trips and creation care in order to help people be fully alive for the sake of the world.
Since the first centuries of the Christian church and across the Catholic, Orthodox, and Protestant spectrum, noteworthy leaders have made the same assertion, and it is a bold one (see right).
C.S. Lewis writes: "Every Christian is to become a little Christ. The whole purpose of becoming a Christian is simply nothing else." He continues, "This is the whole of Christianity. There is nothing else….The Church exists for nothing else but to draw men into Christ, to make them little Christs. If they are not, all the cathedrals, clergy, missions, sermons, even the Bible itself, are simply a waste of time. God became man for no other purpose."
That's what Coracle is about most fundamentally: helping each other say a loud "Yes!" to the invitation to share in the life of Jesus while we're in the world – to incarnate the Incarnation – and share the love of Jesus to this beautiful and broken world, for the glory of God empowered by the Holy Spirit.
Welcome.
"Through his transcendent love, our Lord Jesus Christ became what we are, that he might make us into what he is."
St. Irenaeus
"God became man that man might become God."
St. Athanasius
"God wanted to be the Son of Man and he wanted men and women to be Sons of God."
St. Augustine
"For the Word becomes flesh precisely so that the flesh may become word."
Martin Luther
"The Son of God became a man to enable men and women to become sons of God."
C.S. Lewis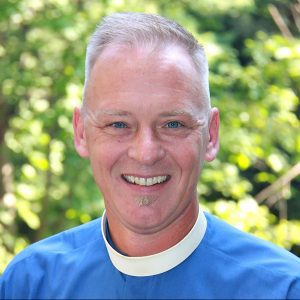 Bill Haley
Executive Director
execdirector@inthecoracle.org
The Rev. Bill Haley is the Executive Director of Coracle.  A graduate of Bethel College (1991) and Gordon-Conwell Theological Seminary (magna cum laude, 1994), he is an Anglican priest and spiritual director, having completed his training with the Shalem Institute for Spiritual Formation (2007).  His life has been profoundly shaped by many international experiences, particularly in places of deep brokenness in the world, and he has devoted many years to ministering in urban contexts, especially in inner-city Washington DC.  With his wife Tara and four kids, Bill currently lives at Corhaven in Virginia's Shenandoah Valley.
Currently Bill is chairman of the board for the Anglican Relief and Development Fund and serves on the Advisory Council for The Telos Group.  From 1996-2019 he ministered with The Falls Church Anglican in Falls Church, VA in a number of different capacities, including Director of Outreach and Associate Rector, and was the founding Rector of St. Brendan's in the City in Washington DC.  He served as the Director of Formation for The Washington Institute and previously served as president of The Regeneration Forum and publisher of re:generation quarterly, a magazine devoted to "community transforming culture".  He has also served on staff at the Servant Leadership School of Church of the Savior, was a founding board member and then President of the Southeast DC Partners.
Because of such diverse experiences in life and around the world, and so many questions to ask, and so many things that matter, Bill's life has been fired by the phrase "in Christ all things hold together." He wants to be able to live and say with the same passion of St. Paul, "It is no longer I who live, it is Christ who lives in me."
Bill's publications include articles in The Washington Post, re:generation quarterly, Prism and Sojourners magazines, Inward/Outward of The Servant Leadership School, The Cry of Word Made Flesh, and with The Washington Institute.   He has compiled several original editions of poetry and prayers. His interests include outdoor sports, especially fly-fishing, the visual arts and music, reading, writing, and long conversations over a good cup of coffee (or wine).
x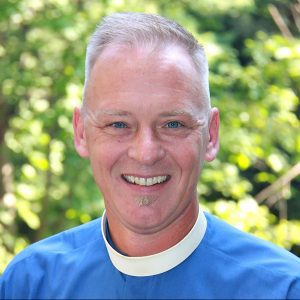 Bill Haley
Executive Director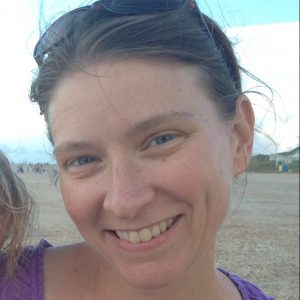 Tara Haley
Director of Creative Care
tara@inthecoracle.org
Tara Scherer Haley lives with her husband, Bill, and their four children at Corhaven in the Shenandoah Valley, Virginia. She serves Coracle as the Director of Creative Care, offering hospitality, creation care, and combining the two, and tending the large organic garden and livestock at Corhaven. Tara has a BA in Biblical Literature from Taylor University in Indiana and a Masters of Science in Nursing from Vanderbilt in Nashville. When she is not at home growing and cultivating children, animals and food, she works part time as a Family Nurse Practitioner.
Tara's background is diverse, but with a common thread: offering excellent and compassionate medical care for the the most vulnerable poor and homeless. She's done this, all over the world, inspired by her time with Mother Teresa, to be the presence of Jesus while touching the body of Jesus. She's a member of Blessed Sacrament Catholic Church in Harrisonburg.
x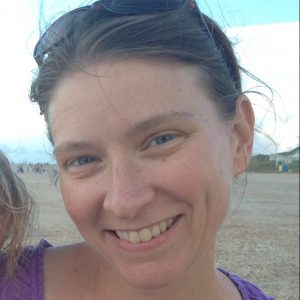 Tara Haley
Director of Creative Care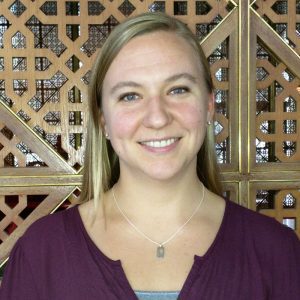 Karla Petty
Director of Program Development
karla@inthecoracle.org
Karla was born in Ohio but claims Northern Virginia as her native land.  Coming from a military family, she moved every 2-3 years until her father retired and she got to go to the same high school for all four years! After her undergraduate studies, she spent two years living abroad first in France and then in Martinique, returning later to Northern Virginia to complete her graduate studies in International Education. She first encountered Coracle by taking a personal retreat at Corhaven in 2012 and has been coming back ever since.  She spends her time outside of Coracle consuming as much music as possible, preferably live, participating in book discussions, exploring the world, and riding her motorcycle.  She loves to meet with God in His Creation, and seeking ways to be more fully  formed as a bearer of His Image.
x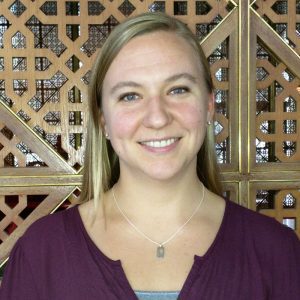 Karla Petty
Director of Program Development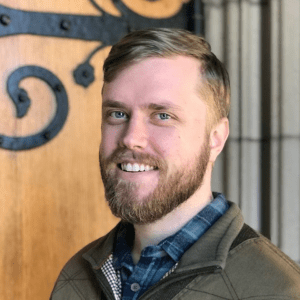 Drew Masterson
Director of Communications and Development
drew@inthecoracle.org
Drew was born and raised in Houston, Texas but decided to seek more temperate climes once it came time for college. After graduating from Davidson College, he continued his northern migration in order to participate in the Fellows at The Falls Church Anglican, where he met Bill and first experienced the beauty and "thinness" of Corhaven. After his Fellows' year, Drew worked in documentary film and non-profit communications before sensing a call to pursue further theological study at Duke Divinity School. Graduating with his Masters of Theological Studies and the Certificate in Theology & the Arts, Drew is thrilled to put his studies and his multimedia communications background to work stewarding and amplifying the stories of the Coracle community (which are really the stories of the Kingdom of God breaking into our world)! Outside of work, Drew can often be found hosting film discussion nights; losing to his wonderful wife, Ginny, at board games; and scouting out the best local hikes.
x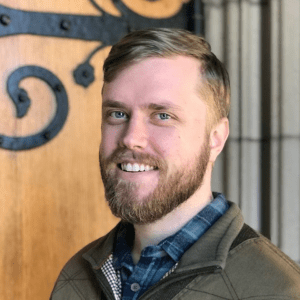 Drew Masterson
Director of Communications and Development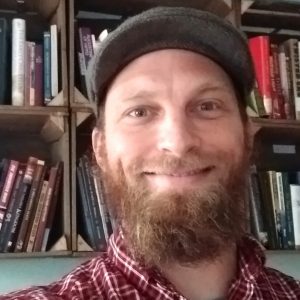 Ken Wettig
Community Minister for the Shenandoah Valley
shenvalley@inthecoracle.org
Ken Wettig is Coracle's Community Minister for the Shenandoah Valley. As a husband, and father of four children, Ken has sought creative ways to cultivate the kind of family life which invites others into a deeper experience of the family of God. Most of Ken's early ministry experience occurred amidst those dealing with profound personal brokenness and social isolation.
For four years, Ken served as a board member of Our Community Place, a non-profit dedicated to creating community among Harrisonburg's most marginalized population. Then in 2009 he joined their staff to help found and direct a new Christian residential recovery program called Our Community Farm. As director of that program for five years, Ken and his family ministered to, and shared their daily lives with those struggling with substance abuse and addiction. In 2008 Ken and his wife Emily also helped to found Early Church, an Anabaptist church in the North End of Harrisonburg, VA. Since 2015 Ken has served this community in a pastoral role. In 2019 Ken completed his Masters Degree in Christian Leadership from Eastern Mennonite Seminary, with a certificate in Theology, and a focus on Christian Formation. Ken first discovered Coracle nearly seven years ago, initially using Corhaven as a place of retreat during the intense season of ministry among addicts, and later through the Spiritual Direction of Bill Haley.
Ken loves anything that reflects the coming Kingdom into our present lives. This includes reading good books, trying to make something beautiful out of his backyard, going on biking adventures with his family, and playing board games. Ken believes that even amidst the profound brokenness of the world, God, through His Spirit, is setting up signposts throughout the world which bear witness to the New Creation in Christ; whatever he does, Ken hopes his family's life is counted among those signposts.
x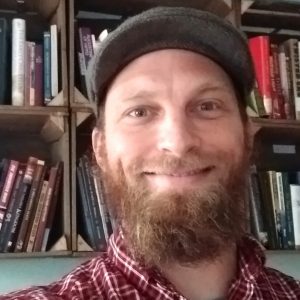 Ken Wettig
Community Minister for the Shenandoah Valley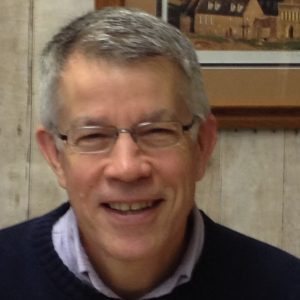 Scott Buresh
Community Minister for Baltimore
scott@inthecoracle.org
Scott's journey with spiritual direction began with the discovery of the deep impact C.S. Lewis's relationship with his spiritual director had on his formation.  After a number of years benefitting deeply from spiritual direction he was delightfully surprised to sense the invitation to pursue training in direction with Sustainable Faith and Kavanna House in York, PA.  Scott delights in walking with men and women as they create space to recognize the loving presence of God in their lives.
Scott has long had a passion for the wedding of social justice and mission across the globe.  These interlocking passions led to degrees in Asian Studies and Missions, a PhD in Anthropology from the University of Virginia, the founding of Cambridge School which partners with Cuirim House in Mexico to connect students from Baltimore with families on the border, field work among rural communities in Indonesia, and over twenty years of walking with students at Towson University as they discover their God-given destinies in the world.
Scott is the proud father of three adult daughters and a member of the Anglican Church of the Resurrection in Baltimore.
x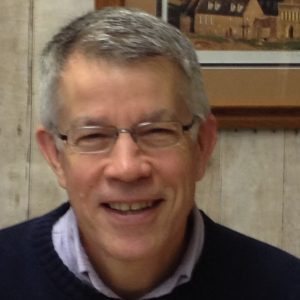 Scott Buresh
Community Minister for Baltimore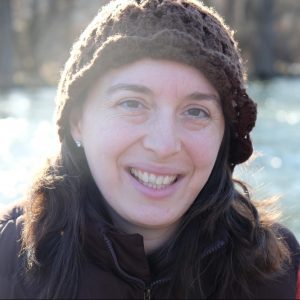 Sarah Kohrs
Director of the Corhaven Graveyard
corhavengraveyard@inthecoracle.org
Sarah Kohrs is a homeschooling mother, artist, writer, and philanthropist. She creates written and visual art that seeks a unique perspective on how surroundings kindle hope in even a disparaged heart. Sarah has poetry published most recently in Cumberland River Review, Crosswinds Poetry Journal, Flyway Journal for Writing and Environment, Poetry Society of Virginia's Anthology, Rattle's Poets Respond, Watershed Review, West Trade Review, and the winnow; photography in CALYX, Glassworks Magazine, Gulf Stream Literary Magazine, and Raven Chronicles; and creates pottery for Empty Bowl fundraisers and by commission. Altruistic endeavors that encourage her creative side include: managing The Sow's Ear Poetry Review, a non-profit poetry and fine art journal based in Winchester; serving on the board of Nasaruni Academy, a primary school for Maasai girls in Narok, Kenya; volunteering with Northern Shenandoah Valley Master Gardeners Association; and finding other ways to support artistic, educational, and social justice outreach opportunities in The Shenandoah Valley. 
She discovered Corhaven Graveyard through the Coracle-led workshop "Honoring the Forgotten" in January 2015 and felt a heart's pull to contribute to breaking the silence that has surrounded historical and modern slavery, particularly in The Shenandoah Valley.
Sarah received a BA, with majors in Archaeology and Classical Languages, from The College of Wooster and holds a VA state teaching license, endorsed in Latin and Visual Arts. During an undergraduate study abroad program in Greece and Turkey, she met her husband, Russell, on the volcanic island of Santorini in the Aegean Sea. Together they have three sons. She lives in The Shenandoah Valley, whose Appalachian beauty inspires each day. Sarah attends The Church of the Incarnation in Harrisonburg, VA.
x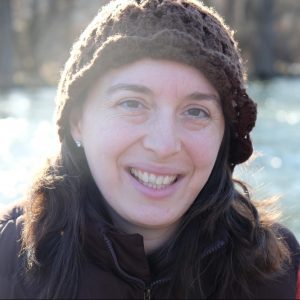 Sarah Kohrs
Director of the Corhaven Graveyard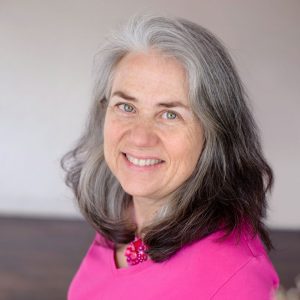 Margot Eyring
Spiritual Direction Coordinator
margot@inthecoracle.org
Margot's journey of faith is an ecumenical one rooted in a deep love for Jesus and his ways. She has been committed to a multi-denominational community of faith in DC, Washington Community Fellowship, for almost 23 years. For the last 9 years, she has been sent to Capitol Hill United Methodist Church and volunteers there most weekday mornings at Our Daily Bread breakfast for housed and unhoused neighbors. Her therapy dog, Prudence, joins her to provide comfort and "lovies" to all who come. Growing up in a family who moved multiple times and invited many wanderers into their home has given Margot a heart for people seeking a place to belong, hospitality, and the beauty of all of God's creation. She finds joy in hosting friends, celebrations and personal retreats in her home and also meets Spiritual Direction and Supervision clients there (and online). Her Ph.D. in "preventive mental health," M.A. in the area of Christian formation, B.F.A. in studio art, and post-graduate work in contemplative group practice, personal and professional coaching, and yoga provide a broad education and experience that shapes her approach to Spiritual Direction, Direction Supervision and retreat leadership. The overwhelming responsibilities and trauma incurred from the death of her parents in an overseas car accident over 17 years ago resulted in a shift in the focus of her calling from teaching college students to walking with people in everyday life—particularly those who are asking questions, are marginalized, or are just searching for something more. In her own contemplative practice, Margot is currently exploring Ignatian Spirituality and the use of the creative imagination to connect with God in the everyday. She is also becoming a fan of professional Rugby in DC! Because Margot believes we are all called to be active participants in God's Shalom in the world, she helps people pay attention to God's presence in the present moment, in order to become more fully the person they are created to be, to connect more deeply with God and others, and to be more thoughtful and intentional about their doings.
x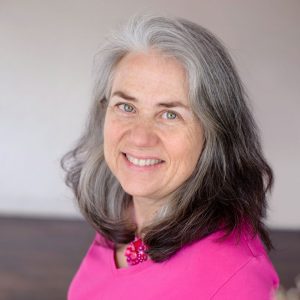 Margot Eyring
Spiritual Direction Coordinator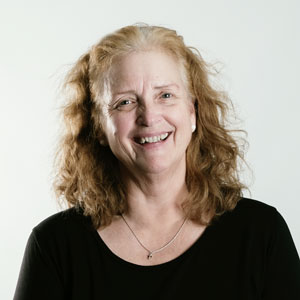 Wanda Bickers
Baltimore Administrator
wanda@inthecoracle.org
Wanda grew up in Northern Virginia and attended Liberty University. After college, she began working in the marketplace and was a volunteer leader with Young Life. She was offered a job with Young Life in the Mid-Atlantic region, packed up and moved to Baltimore which has been her home for the last 25+ years. She has worked at Grace Fellowship Church since 2001 in a variety of roles, currently as the Pastor of Connections. She loves seeing people finding their place in the family and the life of the church. She also serves in Baltimore City as a volunteer with Young Lives, Young Life's ministry that serves teen moms and their babies. Ask her about it! Over the years Wanda's faith as deepened by some very intentional Bible study groups and being a part of the Transforming Center's 2 year program ~ the Transforming Community. This propelled her journey deeper into the spiritual disciplines and spiritual direction. Wanda began receiving spiritual direction at Kavanna House in York, PA. Much to her surprise the Lord began stirring her heart about becoming a Spiritual Director. He continued to open the doors and she has loved the experience. Wanda cherishes the opportunity to meet with people and create a safe place for them to explore the presence for the Lord in their daily lives. She has a particular heart for mentoring women, ministry staff and volunteer leaders. In addition to serving as one of Coracle's Spiritual Directors, she is also lending her administrative and organizational gifts to the Coracle team in Baltimore.
x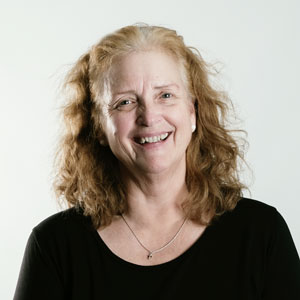 Wanda Bickers
Baltimore Administrator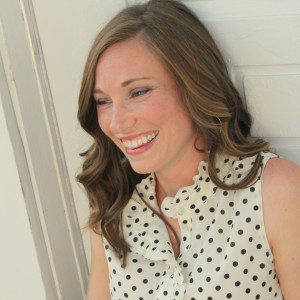 Susan Den Herder
Business Developer
cgt@inthecoracle.org
Susan Den Herder is a wife, mother and designer who was born and raised in the Garden State and is a graduate of Wake Forest University.  She came to the Washington, DC area through the Falls Church Fellows program in 2002 and met her husband, Nate, soon after.  They now reside with their four children in Purcellville, Virginia. In 2008, at home with the first of those children, Susan started her own line of letterpress stationery and in doing so, discovered her passion for the intersection of art and business.  In addition to time with family and good friends, Susan enjoys food and drinks, repeated attempts at a backyard garden, playing tennis, exploring beautiful stores and restaurants, and wide open spaces.  She is grateful for the spiritual direction offered through Coracle and hopes to continue living faithfully into her life and responsibilities.
x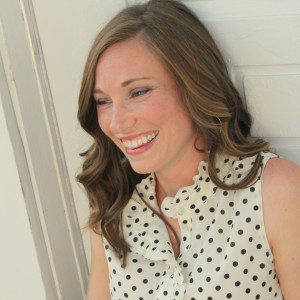 Susan Den Herder
Business Developer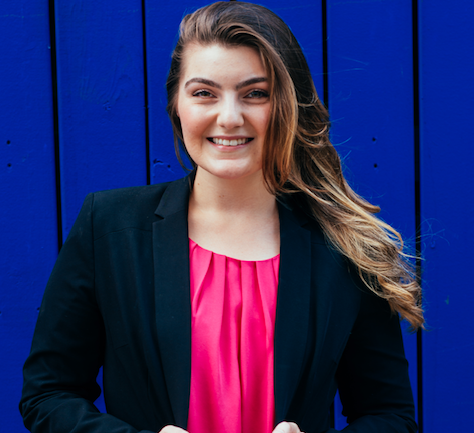 Krista Cocozello
Administrative Assistant
info@inthecoracle.org
x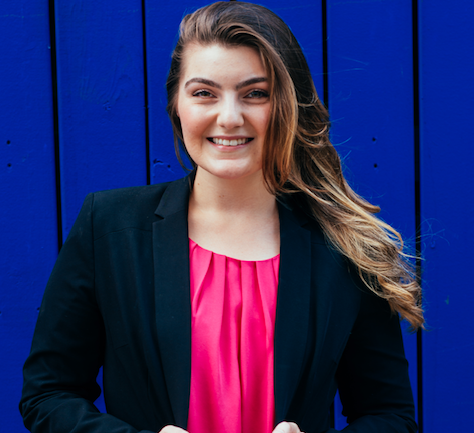 Krista Cocozello
Administrative Assistant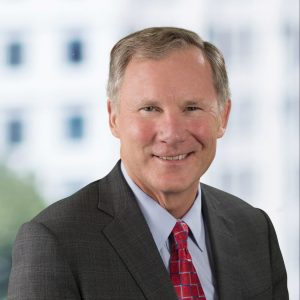 Rich Dean
Rich Dean, chairman of the board of Coracle, is an attorney with Baker & McKenzie in Washington DC, where he advises on corporate compliance transactions specializing in international affairs and corruption cases. Previously he served as managing partner in the Washington, DC, Moscow and St. Petersburg offices of Coudert Brothers. He's authored several articles for various publications, including Financier Worldwide and International Corporate Governance Review, and also lectures on emerging markets and international financial crimes in the University of Virginia School of Law.
More than this though, Rich is a faithful member of The Falls Church Anglican, and has served in just about every leadership capacity there is at the church. He's a devoted student and teacher of the Bible, a devoted husband of Sue, and devoted father and grandfather. Rich lives in northern Virginia, when he's not traveling for work or to see family.
x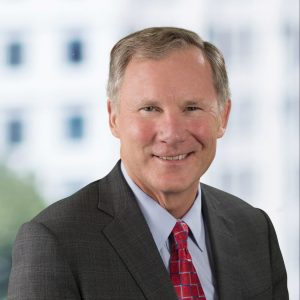 Rich Dean
Bill Deiss
Bill is the Executive Director of the Anglican Relief and Development Fund after serving since 1996 as the Parish Administrator for The Falls Church Anglican. He's married to Nancy, with grown kids and still growing grandkids.
He received a BSE degree in Aeronautical Engineering from Princeton University. After college, he worked in the space program with General Electric and continued his education at the University of Pennsylvania and the University of Toledo, earning a combined master's degree in Industrial Engineering and Business Administration. That degree led him to positions in corporate planning, mergers and acquisitions, division financial controller, and international management with Owens-Illinois, Inc., in Toledo, Ohio, where he held a nine-year assignment expanding and overseeing their manufacturing/trading operations in Asia. He also was Vice-Chairman of the Singapore International Chamber of Commerce and on the Board of Governors of the United World College of South East Asia.
Because of his desire to take the Word into the world, Bill has long been involved with TFCA outreach ministries, especially in Kazakhstan, at the SE White House and DC Partnership. He continues to oversee all TFC mission work and spiritual formation and discipleship ministries.
Bill brings to the Coracle board excellent business sense, a deep spirituality and hunger for spiritual growth, and an excitement to support this work any way he can. If something good needs to happen, Bill can always figure out a way to get it done.
x
Bill Deiss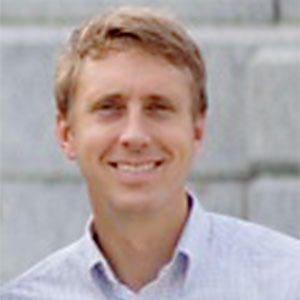 Robert Krech
Robert Krech has worked for the World Bank Group for the past 10 years, primarily on helping countries rebuild after conflict. He has lived and worked in countries in Africa, South and East Asia, and Europe, implementing projects, presenting at conferences, and publishing in the areas of economic reconstruction. He has a graduate degree from the University of Toronto. He is a member of St Brendan's in the City, an Anglican church. He is committed to healing prayer and spiritual formation. Robert is married with one daughter and lives in Washington, DC.
x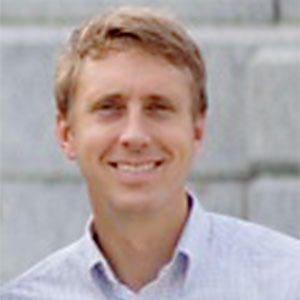 Robert Krech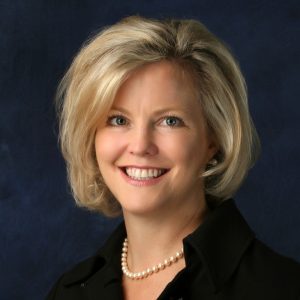 Katie Lundstrom
Katie Lundstrom is the CEO and founder of Firm Foundations, Inc., a consulting firm that helps leaders and their organizations navigate the change needed to achieve the ideal. Through consulting and coaching, Katie focuses organizations by helping them identify or clarify their purpose for existence and then charting the necessary paths to achieve the optimal outcomes. She has an MBA from the University of North Carolina, Chapel Hill and a Coaching Certification from Newfield Network. She is a passionate convert the Catholic faith and deeply cares about helping people live out their beliefs with intention in all venues of life. She has been greatly influenced by the Blessed John Paul II, St. Ignatius, and the recent works of Patrick Lencioni. She has raised three beautiful children who are all currently in college. She resides in Arlington, Virginia.
x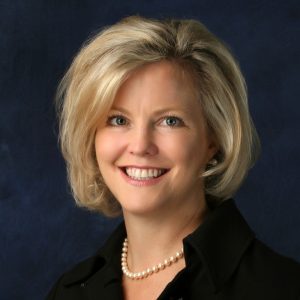 Katie Lundstrom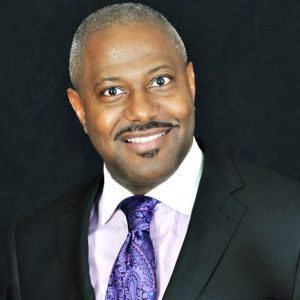 Kendrick Curry
Kendrick is an inner-city pastor (12 years now at Pennsylvania Avenue Baptist Church), and thus very sensitive to Kingdom issues as they relate to the city, AND at the same time is contemplative. He is a man of discernment, a man profoundly acquainted with pain, and committed to the good of DC through serving on the community level and also on the structural level. He actively participates in the faith community and the community at-large. He is active with the Progressive National Baptist Convention, the DC Worker's Rights Review Board, and many racial reconciliation efforts. He holds a B.S. in Chemical Engineering from Prairie View A&M University. He earned M.S. and Ph.D. degrees in Chemical Engineering from the University of Michigan, and the Master of Divinity from the Samuel DeWitt Proctor School of Theology at Virginia Union University. He completed the Clergy Spiritual Life and Leadership Program at Shalem Institute of Spiritual Formation, and the Pastoral Excellence Program of the Lott Carey Foreign Mission Convention. He is married to the Reverend Karen Whitney Curry and is the proud father of two wonderful children: Keyona and Kendrick, II.
x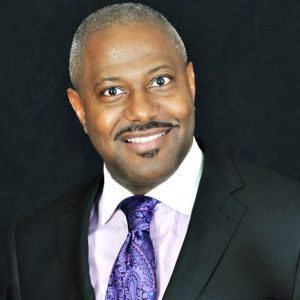 Kendrick Curry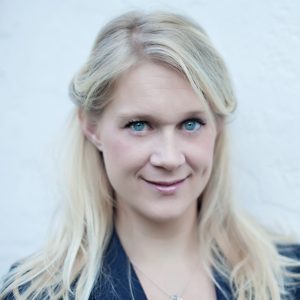 Kate Harris
Kate Harris is a writer and consultant in the Washington DC area. Most recently she served as Executive Director of The Washington Institute for Faith, Vocation, and Culture. Prior to leading the Institute Kate also worked for Chuck Colson at Prison Fellowship Ministries, for Oxford Analytica, a global consultancy, and in strategic communications for U.S. Senate leadership on Capitol Hill. Kate is wife to a very good man and mother to their four children.
x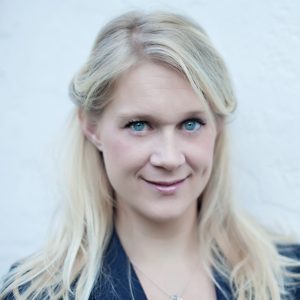 Kate Harris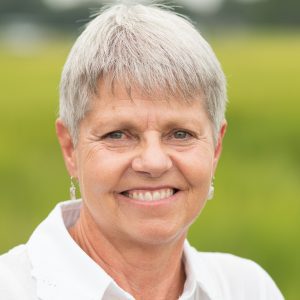 Carol Jackson
Carol Jackson buried her Midwest roots in Mid-Atlantic soil. She married her William and Mary sweetheart and has remained a Virginian for 40 years, all the while enlightening her two daughters with her inherited "can do" attitude and her increasing love for Jesus since He met her where she was stubbornly in 1974. She has been blessed with an engaging career in non-profit organizations. For the last ten years she has directed affordable housing development to obtain permanently affordable rental housing for the working poor and retirees in price-inflated Northern Virginia. Carol has been eagerly discipled and spiritually directed as a 20 year member of The Falls Church Anglican, where she does her best by God's grace to give back by serving on Vestry, healing prayer teams, lay eucharist ministry and local outreach ventures.
x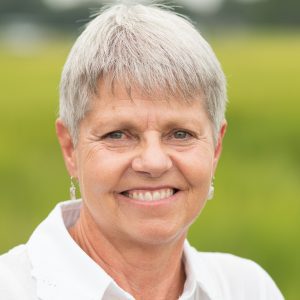 Carol Jackson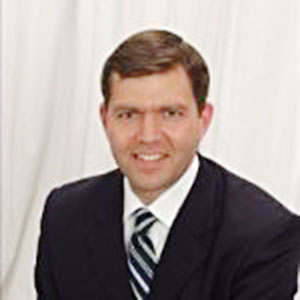 Soren Johnson
Soren Johnson has extensive leadership experience, including teaching and communications positions at Catholic secondary school and university levels, the U.S. Conference of Catholic Bishops and the Arlington Diocese. From 2008-2011, he served as senior vice president at Prison Fellowship International, a global prison ministry with members in over 120 countries. In 2006, he co-founded a nonprofit organization, the John Paul II Fellowship, which equips lay Catholics for the new evangelization while also working to renew Catholic community and culture. Johnson holds a bachelor's of science in foreign service from Georgetown University and a master's in theology from St. Vladimir's Orthodox Theological Seminary. He currently serves the Arlington Diocese's evangelization and media efforts. More important than all that, Soren's married to Ever and together they have five sweet little children.
x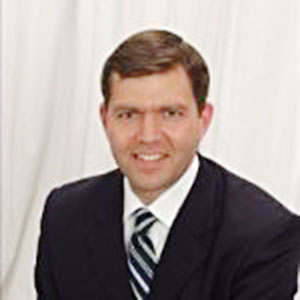 Soren Johnson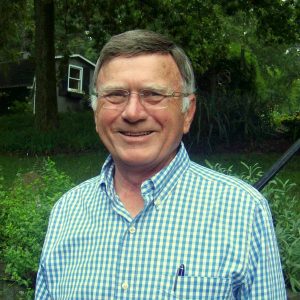 Bill Scherer (1941 - 2013)
After decades and generations of living in Indiana, Bill Scherer and his wife Gail moved to the Shenandoah Valley in 2005 to be closer to family – specifically Tara Haley (their daughter), her husband, Bill and the grandkids. Bill had a couple of careers, and most recently retired as a Financial Advisor. He was instrumental in the founding of Coracle and was a faithful servant to the ministry and to his family before he died on December 31, 2013.
x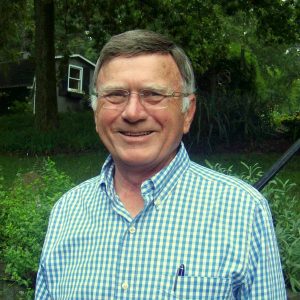 Bill Scherer (1941 - 2013)
Coracle, the non-profit ministry we established in 2012, exists to inspire and enable people to be the presence of God in the world by offering spiritual formation and Kingdom action. We help people become who they are in Christ so that through Christ they can bring God's kingdom to a broken world through their lives, relationships, vocations, service, and risks.
It all started with Bill and Tara Haley discerning a call to move out of the inner city of Washington, D.C., into the country to a place now known as Corhaven, our retreat home in Virginia's Shenandoah Valley, and part of the larger ministry of Coracle.
While some of the ministry efforts of Coracle happen at Corhaven, many things that Coracle offers happen in Northern Virginia, Washington, D.C., Baltimore, across the country and around the world.
Coracle provides:
Spiritual direction for those who don't know where to get it. Our network of more than 20 spiritual directors serves members of the clergy and leaders of churches, businesses and non-profits. We help mature the mature.
Retreats, gatherings, fellowships and internships that offer access to classic Christian spiritual practices to those who want to celebrate, explore, and live the unity within the Great Tradition. We help those longing for "More" find it.
Places to encounter God, including Corhaven, for those who wouldn't otherwise know where to go, or who need some guidance on retreat. We help those looking for God to find Him and be found.
A connection between contemplation and action that holds them inextricably together, and offers spiritual formation for 'activists' and for ministries of justice and mercy. We help those on the front-lines of the brokenness of the world stay there and thrive there.
Opportunities for peace-making, reconciliation, pilgrimage, justice, and creation-care, locally, regionally, and globally. We help the Kingdom come and partner with others who do the same.
Opportunities for individuals to more freely and broadly offer their gifts in the world. We help people become who God has made them to be for the good of the world.
Year after year, we have seen God continue to draw more and more people into his loving arms. We are thrilled and delighted that God would choose to use the ministry of Coracle in this way and pray, and hope you will pray with us, that He continues to do so. We hope we'll get a chance to get to know you through a retreat, the Coracle Fellowship program, our Community, or one of many other ways we have to connect. Thanks for visiting!
Over the years, we've worked closely with these friends, and maintained deep connections with most of them. These are ministries and people we love, with whom we're so grateful to share in life and good labor, and we heartily recommend all of them.
Coracle Community Minister
Coracle Administrative Assistant
Repentance Project Program Coordinator
Application for Program Coordinator – Repentance Project
Download a PDF of the Position Description
The Repentance Project (https://repentanceproject.org) is seeking to hire a Program Coordinator.  If you would like to be considered for this position, please submit all required documents and references no later than October 19, 2020.  
Overview:
The Program Coordinator is responsible for managing all aspects of the Repentance Project programming. The key areas of focus will include fundraising, content development, administrative tasks, and communications. See descriptions below. This position is a temporary one (6 months or more), requiring approximately 20 hours/week role. Annual financial compensation is tentatively set for $20,000. A fair compensation will be negotiated. 
There is also an opportunity for this position to become a permanent, part-time or full-time, position in the future. The position is also remote with the potential to become based in the DC Metropolitan area (DC/MD/VA) or in Orlando, FL.
Required Documents: 
A Cover Letter, including a brief summary of your involvement in the sphere of racial reconciliation.

Resume 

Two references (at least one of which can speak to your spiritual life). 
_________
Job Responsibilities
Financial Management/Fundraising (25%)
Manages budgets and financial reporting, including tracking expenses, pledges, and donations.

Facilitates donor outreach and engagement, including thank you notes to donors.
Content Development (30%)
Manages the editing and development of online and print publications (e.g., An American Lent 2021)

Helps update and keep track of a collection of articles, books, curriculums, websites, and educational resources on relevant topics.

As necessary, writes, designs, and produces new print and online content.

Oversees, with assistance from Board Members and others, the production of the Monthly E-Newsletter
Administrative Assistance (25%)
Schedules calls, meetings, and travel as required.

Keeps board updated on programmatic and organizational developments.

Responds to emails, public inquiries, and media requests. Delegates high-level requests as necessary.

Coordinates interviews, events, and other Repentance Project public appearances with board members.  

Updates and maintains all web properties including domains, websites, landing pages, etc.

Attends Coracle staff calls, meetings, and events as needed.
Communications/Public Relations/Marketing/Outreach (20%)
Helps to maintain and nurture relationships with partners and related organizations to advance the organization's mission.

Implements online marketing, maintains all social media properties, distributes newsletters, and expands online presence.

Attends race-related events to share about the Repentance Project and increase awareness of the mission, promote our resources, and expand relational/institutional networks. 
Contacts
To request more information, or if you have any questions, please contact Erin Clifford at director@repentanceproject.org or Robert Mackay at rjmackay26@gmail.com.
Corhaven Summer Internship - 2021
Corhaven Internship, Summer 2021
Interning with Coracle is an opportunity to delve deeply into a life of Christian witness and ministry with Bill and Tara Haley in the unique setting of Corhaven, the Haley's "retreat home" in the Shenandoah Valley. Living at Corhaven gives the intern first-hand ministry experience in the area of Christian hospitality, an opportunity to learn more about the theology and practice of spiritual formation, and a place to explore questions surrounding care for the earth and environment as he or she learns the practical skills of organic gardening and animal care. In all, the internship is an opportunity to "go deep" into the abundant life as you learn to care for others and the land.
Although the internship experience is "holistic" in the sense that it encompasses all areas of daily life, the program focuses on three main areas: spiritual formation, creation care, and Christian hospitality.
Spiritual Formation 
Spiritual formation is at the heart of Coracle and, over the course of the 10-14 week internship, the intern will grow in his or her understanding of the purpose and practices of spiritual formation. He or she will have an opportunity to apply this knowledge in his or her life and the life others. Practically speaking, this looks like …
• Engaging in guided independent study, in which the intern reads books, sermons, and essays on spiritual formation and spiritual growth
• Reflecting on readings through weekly blog posts
• Incorporating the practices of silence and solitude into a rhythm of life
• Helping to prepare for and lead group retreats
• Meeting with Bill to discuss questions concerning spiritual formation and theology, as well as issues pertaining to the intern's own spiritual growth
Creation Care
Interning at Corhaven exposes the intern to organic gardening and gives him or her a place to learn practical skills relating to creation care and animal husbandry. In addition, the intern has as an opportunity to explore the theology behind this work. On a daily basis, this looks like …
• Assisting and learning with Tara with the daily care and cultivation of Corhaven's large organic garden (ie. weeding, watering, planting, pruning, composting, harvesting, etc.)
• Working to harvest and prepare food for individual retreatants' meals and group retreats
• Meeting with Tara to read and discuss Making Peace with the Land 
• Writing and reflecting on the theology and practices of creation care
Christian Hospitality 
Living at Corhaven gives the intern first-hand ministry experience in the area of Christian hospitality as he or she seeks to answer the question: how do you create a space for people to experience and encounter the love of God? The answer takes many and various forms but, practically-speaking, this looks like …
• preparing for and welcoming retreatants when they arrive and providing orientations
• sometimes meeting with retreatants for conversation and prayer, as the retreatant desires
• caring for the needs of retreatants during their stay as they arise (accommodations, requests, etc.)
In all, the 10-14 week internship at Corhaven is an opportunity to step back from the rush of our noise-filled world and experience a deeper kind of activity – the kind of "kingdom" activity that flows out of a knowledge of God's love and an experience of His presence. It's an opportunity to experience life-as-ministry and be transformed by God as He uses you in the lives of others.
In the words of a former Coracle intern,   "I was actually transformed!  I'm a different person."
To express your interest and get more information, please contact info@inthecoracle.org. The internship includes accommodations and a stipend, and the number of weeks is flexible.