"…so that you may be blameless and innocent, children of God without blemish in the midst of a crooked and twisted generation, among whom you shine as lights in the world"  Philippians 2.15
Paul speaks of "a crooked and twisted generation."  
I wonder, has there ever been one that wasn't?  I don't think so.  Every generation swims in darkness, it's just a matter of degree.  Ours is no exception.
Week by week we're assaulted by news of wars and tumult, and unthinkable violence– in, Israel/Palestine, in Myanmar, and mass shootings in our own country.  We painfully pay attention to and grieve the most recent stories of violence that people of color in the United States endure, a new one every day.  We know and pray about the profound persecutions of our fellow Christians and other marginalized peoples– in China, North Korea, Nigeria and too many more places.  Human beings have a seemingly limitless creative capacity to induce suffering, and with the help of Fox News and CNN, Twitter and Facebook, we are kept up-to-speed on all of it… day after day after day.  We have grown all-too-familiar with sickness and disease– COVID-19 continues to cause tremendous suffering in South Asia and in parts of Central and South America and wherever poverty is grinding.  And in our own country, there seems to be a deep drift away from the things that lead to life, a drift that has only accelerated in recent years.  More and more, our culture seems to fit that old description of the Jews from the book of Judges:  "Everyone did what was right in their own eyes."  As we remember, that didn't end well.   
There's a lot of darkness.  There always is.
Yet God's answer to darkness is light.   It always is.
Light and its interplay with darkness is a significant theme weaving through the Bible.

Four-thousand years ago…
I love that picture in Genesis 15.5 of Abraham standing outside in the dark when God spoke to him.  You can imagine the night when God said to Abraham "Look up."  Before the light bulb and the LED and the power grid and the street lamps and headlights, in the desert of ancient Mesopotamia with no buildings and few trees to obscure the view– God spoke to Abraham and said, "Look toward heaven and number the stars, if you can… so shall your offspring be."  Can you imagine what the stars looked like that night, with no other light to compete with theirs?
And so God– who is Love, who created the world from Love and for Love– loved the world again on that starry night 4,000 years ago through his promise to Abraham that he would be followed by billions of lights in the darkness.  "Look up… that many… so shall your offspring be."  That many lights in the darkness.  With 2.4 billion Christians in the world at this moment, billions is the right scale with which to talk about Abraham's many offspring– so many lights in the night because there's so much darkness. 
Two-thousand years ago…
God loves this world that was plunged into darkness, and he did so by setting things in motion with a promise four thousand years ago to Abraham about many stars.   Then, two thousand years ago, God loved the world once again by sending The Light.
St. John said of him, "In Jesus was life, and the life was the light of men.  The light shines in the darkness, and the darkness has not overcome it" (Jn 1.4-5).  Then Jesus says of himself, "I have come into the world as light, so that whoever believes in me may not remain in darkness" (Jn 12.46).  Just a few verses before, Jesus says something amazing about us, "While you have the light, believe in the light, so that you may become sons of light" (Jn 12.36).  Believe in the light so that you may become children of light, like stars in a dark sky, lights shining in the darkness.
This is not a metaphor.   
Have you ever thought of yourself, who you actually are in Christ, as a son or a daughter of light?  Do you ever think of "shining" as a fundamental aspect of your vocation as a Christian?  Beyond what we say and even beyond what we do, do we realize that part of our calling in Christ is simply to shine with the light of Christ in us?  
Mother Teresa is well known for what she did, but the most profound thing about her for those she encountered was simply who she was.  She emanated light.  Her mere presence changed people… Malcolm Muggeridge was an atheist when he met her.  He would later write, "Something of God's universal love has rubbed off on Mother Teresa, giving her homely features a noticeable luminosity."  There it is, luminosity.  Light.  Shining.  Luminous. 
Muggeridge continues: "It was impossible to be with her, to listen to her, to observe what she was doing and how she was doing it, without being in some degree converted."  And Muggeridge was converted, wholly, and became a Christian five years after meeting Mother Teresa.
I once visited a dear friend, we'll call him Steve, at his law office in downtown Washington DC.  Steve was talking about the various ways he had tried to be a Christian in that place.  Whether it was having a Bible on his desk, or having something in his office that would signal to anyone who walked in that he was a Christian… he had done all that.  And he went on to say that, after a while, he didn't find that to be enough.  Steve wanted to know, "What next?"  Was there more he could do?  So we talked about that, and eventually I said: 
"You know, brother, there are two ways of bringing light into this office.  One way is to basically have a flashlight in your pocket and pull it out and shine it every now and then when you want to bring light into the office.  The other way is to BE light and have God live so much in you that you radiate.   That's another way of bringing light into a place.  You can be the light.  You can be luminous."  
Turns out Steve was already doing it.  As I was walking out of the office, I said goodbye to my friend, and then another of the lawyers in the firm hustled after me and caught me right before I got into the elevator.  And he basically made the point.
He said, "Hey, I just want to let you know you have no idea the difference that Steve makes in this place.  It's like Christ himself is working here."  Pretty high praise, right?  And he went on to talk about how much Steve's presence had been helpful to him, professionally and as a believer, and how much he had seen Steve become basically a pastoral presence in the lawyers' office in DC by virtue of who he was, by virtue of his character.
A light in the darkness.   

And today…
Four thousand years ago, a promise to Abraham.   Two thousand years ago, Jesus.   Now, this year, 2021, Steve, me, and you.
In that Philippians passage I quoted above, Paul says that in a crooked and twisted generation, in a world beset by darkness, we "shine as lights in the world."  Do we?  Do we realize that an essential part of our vocation is to be luminous?  We bear witness to the Light when we shine.
Again, Jesus:  "Believe in the light, so that you may become sons of light."
Yes, there's a lot of darkness.  There always is.  And yet, YES, God's answer to darkness is light.  It always is.  God sent The Light, and he keeps sending lights by sending us to shine in the darkness.  
This is how it works.  We too are those who lived in darkness.  Jesus comes into the world as light, and by his mercy we have been drawn to it and believed in him, and when we do, Jesus' Spirit enters us so that we too can shine his light into the world.  It's not us.  It's Jesus living in us, his Spirit shining through us, his life being lived through our lives, our bodies being his body, our hands being his hands, our radiance being his own shining through us.
This is Paul again in Galatians 2.20, "It is no longer I who live, it is Christ who lives in me."
In Matthew 5.14, Jesus tells us who we are, and in our identity is our vocation.  "You are the light of the world."  He does not say to us, "I hope you'll be the light of the world," or "Maybe you'll be the light of the world."  No, "You ARE the light of the world."  This is our identity as followers of Jesus, this is our vocation as his disciples.   We are to be light in order to bear witness to the light.  We are to be luminous to continue the mission of him who brought light into the darkness.
Our lives offer an alternative to those around us mired in the culture of death, those who walk in darkness.
Jesus says something very interesting:  "Let your light shine before others, so that they may see your good works and give glory to your Father who is in heaven" (Matt 5.16).
In other words, this light shining in us, Jesus in us, has something to do with what we DO.  "Let your light shine before others, so that they may see your good works."   
Brothers and sisters, where there is darkness, we of all people must engage it.  Intentionally.  We are the light-bearers.  Whether it is around the world, or in our own country, or in our own neighborhoods, or in our own churches, or in the lives of the people we encounter…. in the words of St. Francis, "Where there is darkness, let me sow light."
What is the darkness in your specific context?  Your vocation is to bring light to it.
And friends, there is really only one way to do this.  It is to stay connected to the Light.  If I'm going to shine, it is only because I'm connected to the power source.
A simple illustration.   
A lamp will not work unless it's plugged in, and it will not shine unless it stays connected to that power source.
The mission of Coracle is "to inspire and enable people to be the presence of God in the brokenness of the world through spiritual formation for Kingdom action'."  The order and syntax is really intentional.  Kingdom Action absolutely matters.  What we DO matters.  The Middle East and India and Africa and our own cities and our country and our own communities are crying out for more light!  Our good works to engage darkness and brokenness and sin and suffering is critical.  Indeed, to engage it is our calling as followers of the One who intentionally engaged brokenness. 
However, the foundation for this action is our own spiritual formation– each one of us becoming more and more like Jesus, by his Spirit, and staying connected to the power source so that we can shine in whatever dark place God calls us to shine.   "Spiritual Formation FOR Kingdom Action."
And so dear friends, this is not a "Get Out There" reflection.  It's a "Go Deeper" reflection.  You and I are fully aware of the darkness in the world and in our country and communities, but this is not an encouragement to "Do Something".  This is a "Be Something" encouragement.  This is about being a light in the world because The Light is shining through us.
The older I've gotten, the more I become aware and convinced and convicted about what I've come to know is true.  And you know it too.  Once you taste this truth, you never want to go back, you never want anything but this reality, and you only want more of it.  The truth is this:
God can do immensely more through me than I can ever do for God.
God can do immensely more through us than we can ever do for God.  Just like there's a world of difference between living FOR Jesus and living WITH Jesus, so also the difference is night and day between what I can do for God and what God can do through me.  It's the difference between darkness and light.
Whether or not you're a priest or work for a church, all of us are servants of God whatever our vocations.  For all of us, it is the being WITH God that is the source of our ability to do anything FOR God that has power and lasting meaning.
The best way to bring light into the darkness in this crooked and twisted generation is to stay connected to Light. 
You've heard it said, "It's better to light a candle than curse the darkness."  Indeed, and even better to ask yourself when the darkness is thick around you:  "Am I luminous?  Am I connected to the Light so that I can be that candle?"   
So here are the questions:  
How's your love affair with Jesus?
How's your prayer life?
How's your Sabbath?
How's your rhythm of spiritual retreat– those times set apart to simply be with your Father who loves you, and wants to talk to you, and refresh you, and empower you?  
What have you said "No" to recently so that you can say "Yes" to staying connected to God?
God can do immensely more through us than we can ever do for God.  If we are going to be who we are, the light of the world, we must stay connected to him who is the Light who came into the world.  And the world needs this, now as much as ever, if not more, in our generation.
On the journey…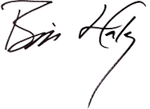 ---
"SOUNDINGS" posts are aimed at considering together topics that are important for our society, for the Church, and for our own spiritual journeys. To 'take a sounding' is a nautical term about using depth to determine where you are and where you're going.  These writings are designed to do just that.  Please share this post with friends you think might appreciate it.  If you would like to get SOUNDINGS posts from me sent directly to your inbox, click here.