"For nothing is hidden that will not be made manifest, 
nor is anything secret that will not be known and come to light." 

Jesus, Luke 8.17
The Backstory
In 2009, after 15 years living and ministering in the inner city, mostly in Washington DC, Tara and I received a strange and unexpected opportunity to move from the city to the country, to the northern part of Virginia's Shenandoah Valley (a story told here).   As we were discerning this with others, among several sharp questions I had for God was, "But what about my heart for racial justice and reconciliation?!?!"  I posed the question bluntly to God, took time to listen for an answer, and heard God say in the way he speaks to me, "Bill, your life is mine to use and I know best how to use it."  It had never occurred to me that God was at liberty to use my life regardless of my background, resume, training, or even passions!  But of course he has that freedom, and God is wise, good, and knows what he's about (see that story in Noble Pursuit).  And so we moved that August, by God's gift, to Shenandoah County, a place full of great beauty and good people.
Some months after we moved to the 17 acres that would come to be called Corhaven, we discovered a long-forgotten cemetery for enslaved African Americans on the land we had purchased, unbeknownst to us.  The Corhaven Graveyard was dedicated in 2016 and has come to be a profoundly powerful and sacred place– a place where God dwells and moves, a place lovingly and well-tended by Sarah Kohrs.  Notably, Corhaven Graveyard was the birthplace of the now-national ministry of the Repentance Project (that story is here) and hosted the Spirit-visited Juneteenth service during this past summer of racial reckoning.  Under Sarah's leadership, the Graveyard has become an important place for this local community to learn our own history and hold conversations about our county's painful past of racial injustice.  More than that, it has been a space to learn how to bring healing to our community's wounded history and create a better future for all our residents, present and future.
I'm pleased to formally announce a major project for the Corhaven Graveyard in its fifth year.  Over the next couple of months, we will be raising money and installing a "Peace Pavilion and Hush Harbor Chapel." 
The Peace Pavilion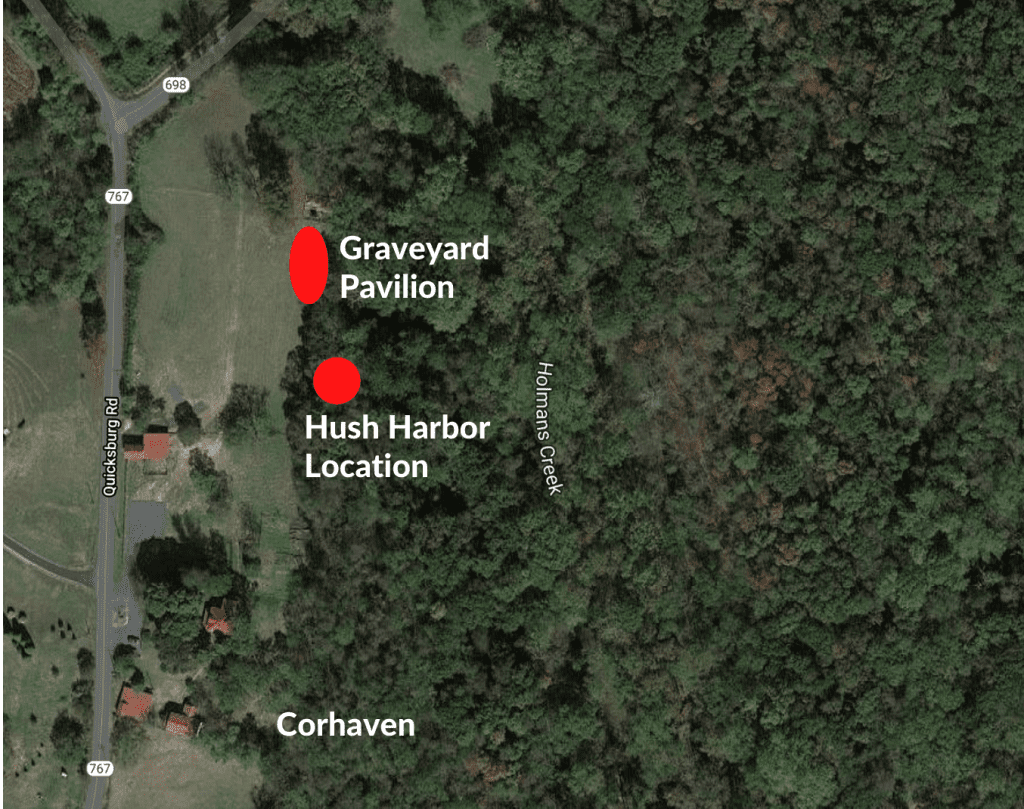 The pavilion, currently being designed by our dear friend Brad Noyes, will enable gatherings at the Graveyard to happen regardless of weather, and the architectural design is utterly moving, even striking.  The outdoor chapel is modeled after the gathering spaces available to African Americans during slavery, called "hush harbors."  At night and hidden and at great risk (such meetings were illegal), enslaved Black Christians would gather in the dark forest to pray, worship God, hear preaching by their own from the Bible, and find comfort and courage in community.  From the hush harbors emerged many of the forms of Christian worship found in the Black church today.  Another dear friend, Laura Hassell, is designing Corhaven's Hush Harbor Chapel, letting the land be the canvas and provide the primary architecture for this outdoor space.  It will also be profound and powerful.  
We're clearing the land for the hush harbor on Saturday, Feb 20th (now postponed to Saturday March 20th), and I invite you to that, as well as to this year's Juneteenth service on June 19 (in person and over zoom) where we will celebrate the 5th anniversary of the Corhaven Graveyard and also dedicate the Peace Pavilion and Hush Harbor Chapel.  We're currently focused on raising the funds–$80,000–to make this possible.  I truly invite you to be part of this project in this way.  It feels like a privilege to make this happen.  You can donate here.
Righting A Too-Long-Ignored Wrong
Sadly, slavery was not the only willful and conscientious expression of racial injustice and white supremacy in Shenandoah County.   
My four children go and have gone to our local public schools named the Stonewall Jackson Generals, the North Fork Rebels, and the Ashby-Lee Bees in the southern part of Shenandoah County, VA.  On July 9, 2020 our local School Board courageously voted 5-1 to change the names of the schools, immediately igniting a firestorm in our community, not unlike spraying napalm on a dry forest.
Honestly looking at actual history matters, even if it's painful.  In 1959– five years after the Brown vs. Board of Education decision outlawed segregation in schools across the nation– the state of Virginia allocated $500,000 for the improvement of schools for black and white students in Shenandoah County.  Sadly, the schools created and named with those funds were designated for the "White Race Only."  The 1960 yearbook for Stonewall Jackson High School shows local residents standing on the bare foundations of the school hoisting large Confederate flags.  
It is noteworthy that the other schools in the county (likewise designated as for the "White Race Only") were named the Strasburg Rams and Central Falcons.  In other words and with some irony, in an already segregated and racially unjust county, the southern campus was seen as a particularly deep bastion of Confederate loyalty, a last hold-out of sorts, 100 years after the Civil War.  Here as in other places, the "Lost Cause" narrative– which began being codified as early as 1866– has been very, very effective.
In the 1950s and early 1960s, even after desegregation, Black students from this county were bussed between 30-60 minutes away to black schools in places like Harrisonburg and Winchester, sometimes even as far as Manassas.  The schools were desegregated here in 1963 only after the federal government threatened to pull federal funding from schools that were not abiding by the national law.  Further research on the treatment of Black people in Shenandoah County reveals a very painful history and deep-seated racism that persisted (with some violence and more modern expressions) long after the slaves here were freed in 1863 (finalized by the Union Victory in 1865).  There are real reasons rooted in actual history for why African Americans make up only 3% of our county's current population.
Upon the School Board's decision this past July, immediate shock waves were felt across the county– dividing communities, families, and friendships, straining some of my own.  While many people supported the school board's decision, those opposed to the name change launched fiery and sometimes violent rhetoric against the school board, and immediately began organizing to stop the name change through public protests (with attendant Confederate flags), county-wide smear campaigns and yellow journalism, legal efforts and petitions, and ongoing efforts to recall the current school board and superintendent.  Some of these folks are my friends, and we're trying to navigate that.  All of these people are my brothers and sisters.  We are actually one community, even if sometimes it doesn't feel like it.  The perceived and long-felt distinction between "the from here's" and "the come here's" is unhelpful, unnecessary, even false.  We are here, together.
To show my support for their important decision, I spoke publicly at a couple of the School Board meetings, see my comments below.  Sarah Kohrs also spoke in support on several occasions, invested a lot of energy locally, and organized others of like-mind.  Corhaven Graveyard gained greater import and awareness locally as a result. 
Over these months this has all felt, I kid you not, like it is the year 1858 in America, and that was before the events of January 6 at the Capitol.  Recent events in our county and in our country have functioned like a great "Revealer":  revealing what people actually think about race and history and how deeply we all feel about it, revealing how deep the wounds are and how dark the history is, and revealing how deeply our divisions sadly still go.  It has revealed how much work we've got to do and get to do.
Work Still to Be Done
This is the work to do right now in Shenandoah County.  The new names for the schools are the Honey Run Bees and likely the North Fork Generals and Mountain View Generals, and will take effect July 1.  We're working on two things and need your help:  
1)  Paying for the name change:
A group of local residents, including myself, have set out to raise money to offset the costs associated with the name changes to relieve the tax burden on county residents and related budgets.  We've created Shenandoah Forward to do this, "to ensure students of Shenandoah County are educated in an environment that fosters compassion, understanding and acceptance of all, regardless of differences."   Raising money to help with the name change is our first and most immediate task. You can be a part of righting a historical wrong by visiting our website and learning more, signing up for our newsletter, and donating. 
ALSO, and this is huge, do you know of any corporate or private foundations or individuals that would see this as an opportunity?  Would you pass this on to them or help us get in contact?  Email me.   While we're excited about many smaller donations from our local community, we are going to need some major gifts.  Our deadline to raise the $500,000 is tight– the end of April– as bills are already approaching for things like uniforms, signage, gym floor, etc.  "Liking" us on Facebook will really help, too.
2)  Working together for a better future:
I offered these comments in the public section of the October School Board meeting (see below for my full remarks from another School Board meeting). 
"It is no secret that feelings are strong on either side of this decision, and many conversations have been had and are being had.  People are talking about it, and I think that this is one of great opportunities that your decision has created:  to talk to each other about different perspectives and opinions, and why we hold the positions that we do.  I see your decision as creating space for important conversations in our community about our past, about our present, and about our future, about who we have been and who we are now and who we want to be and together will work to be.  Thank you for creating that opportunity.  It is an important conversation.  There are good people who disagree with your decision, and thus disagree with my support of your decision.  I would like to take this opportunity to personally invite dialogue and conversation about these things, in the hopes of finding common ground, finding a good way forward together, and building a county-wide local community that is marked less by division and frustration and more by unity and peace, for the good of all of our current residents and those who will surely come."
Once we've accomplished our first fundraising task, I'm excited to see how Shenandoah Forward and its growing partners can be a part of creating that future.
Friends, thank you for reading this far.  Here's a musical gift for your labor.  Whether by being a part of this year's Corhaven Graveyard projects or Shenandoah Forward, I truly hope you'll join us in this journey of creating different futures by dealing honestly with our difficult pasts.  That's what God does– God redeems.  God's Kingdom comes into brokenness and creates a different reality that better reflects his truth– in this case, that all people are and always have been created equal.  This stuff is not mystical or somewhere else.  It comes in concrete, very local circumstances.  Join us…
On the journey,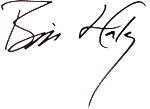 PS:  A word about the now Mountain View High School in Quicksburg, VA.  It is an excellent school in this community, extremely well-led at the senior level with some really devoted teachers and great opportunities for the students in this part of the county.  I'm glad my kids are there.
Comments to the Shenandoah County School Board, September 10, 2020
Thank you for allowing me to speak.  My name is Bill Haley, I live in Quicksburg, and have four children in the schools of the southern campus.
Shenandoah County School Board minutes show that in the mid to late 1950s, all three of our high schools were built and funded for the exclusive use of the quote "White Race" only.  Through the early 1960s, Black students in Shenandoah County were bussed outside of the county to Winchester and Harrisonburg.  Unlike the northern campus and the central campus whose names are neutral and location based, the southern campus was named after a Confederate leader with a mascot alluding to his being a general in the Confederate Army.  The 1960 Stonewall Jackson High School yearbook shows local residents standing on the new foundation of the building holding large Confederate flags.  Right during the middle of the Civil Rights movement for human dignity and racial equality, our southern high school was conscientiously built and named to honor and enshrine allegiance to the Confederacy, at the literal expense and exclusion of Black people.  It was not right.
The current name of the school continues to memorialize the Confederacy and what it stood for and fought for.  In March of 1861, the Confederate Vice President Alexander Stephens said in his famous speech, quote "Our new government is founded… its foundations are laid, its corner-stone rests, upon the great truth that the negro is not equal to the white man; that slavery subordination to the superior race is his natural and normal condition… With us, all of the white race, however high or low, rich or poor, are equal in the eye of the law. Not so with the negro. Subordination is his place."  That is Confederate history, that is the heritage we celebrate and maintain and perpetuate when we allow for public spaces to honor the Confederacy and its leaders.  This is not about Stonewall Jackson, this is about the Confederacy and keeping its principles alive and operative.
160 years ago is a long time, 60 years ago is a long time, but it's never too late to do the right thing.  It's never too late to make right what was wrong, and the decisions made here in the 1950s and 60s were not only very wrong, they were dark, and until now that legacy has been allowed to persist.  
Thank you, Shenandoah County School Board, for doing the right thing in this time and voting to change the names of our schools so that they do not look backward and thus perpetuate a very dark history, but rather to those that look forward and anticipate a very bright future, for all residents of our county.  Thank you.