A little over three years ago, my life got pulled out from under my feet.  I experienced one loss after another, starting with the sudden death of my father.  One sweet friend asked a few months into this winter season of life how I wasn't cowering in a corner from all I was enduring.  Some days it was certainly hard to get out of bed, but years of studying spiritual formation reminded that there are some seasons when the Spirit drives us into the wilderness for our own good, for our own healing, and that through the loss and the grief God is ever-present and guiding us.  So I sought God.
Conventional discipleship that I had relied on for years felt dry and rote.  What I needed was space, some quiet time to be still and feel my grief.  What I needed was teatime with Jesus.  I'm not even sure when or how it started but each afternoon I would get my three small kids settled into nap and rest time, and then I would head to the kitchen to brew a cup of tea, a warm hug as I like to call it.  I'd grab my bag of books and head outside to my chair.  I'd pause, take a deep breath, and then ask Jesus what we were going to do that day together.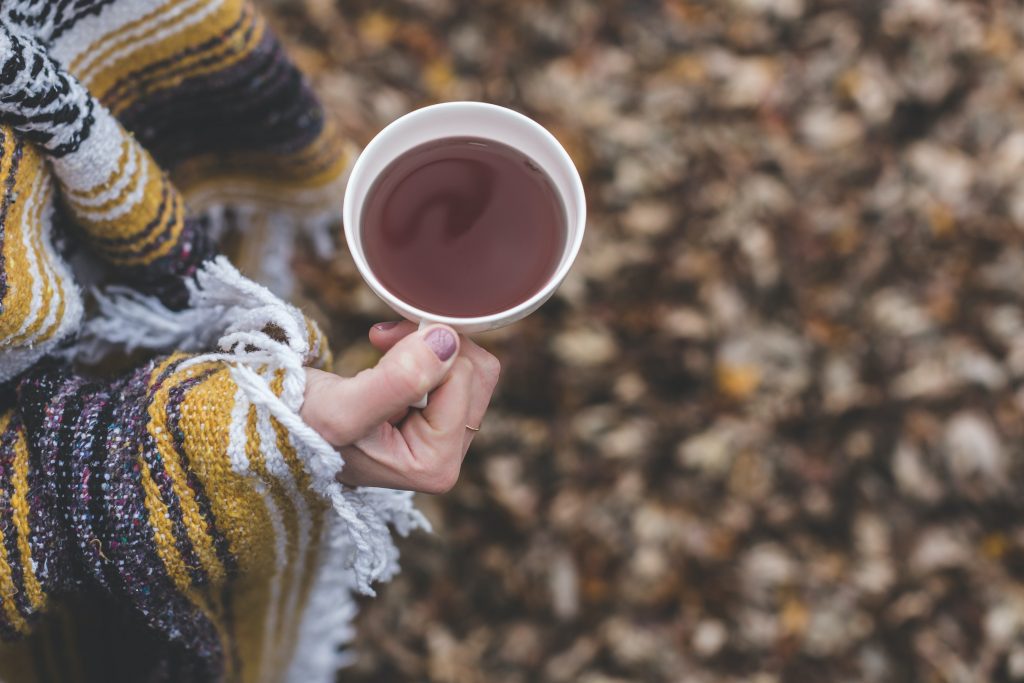 Some days, we'd just stare up at the sky, watching the clouds go by.  Occasionally, we would look through art books together– the Impressionists were our favorites.  We'd read different books on different topics ranging from biographies, to exploring the beginning of a journey, to finding my true-self and shadow-self.  Our favorite collection of books to pick up were in the New Testament; we would read through a new translation of God's words, and we'd talk about freedom and forgiveness and healing.
And that's what teatime became, a time to heal.  I would sit and listen to Jesus' words, I would soak in God's love, I would pour out my heart through my pen and my tears would fall and cleanse me and Jesus was right there beside me collecting every one.  And as I was healing, my soul was awakening and we began to dream together, big dreams, and all of this over a cup of tea.
Nearly two years later, I would find myself a Fellow with Coracle learning that my teatimes had a more formal contemplative prayer title, "Solitude and Silence."  It was like my head was learning something that my heart and soul already knew from those months and months of teatimes.  With new knowledge, I added more practices to usher me into prayer.  After brewing my tea, I would light a candle and grab my praying cross– new symbols added to remind me that God was with me.
I don't know about you but when the pandemic hit in March 2020 it threw me off my game.  We were a house full of five people, our predictable rhythms turned upside down, facing sudden losses.  We were all grieving.  Teatimes went out the window and I would try and capture moments with God throughout my day, but all the serving and helping and grieving were depleting me.  By the end of this summer I needed rest.  And then I heard God's still, quiet voice reminding me of what my anchor is in life.  He was inviting me to brew a cup of tea, light a candle, stare up at the sky, and listen.
---
If you are interested in immersing yourself in a year of Spiritual Formation guidance and practice to help you be present to God's presence wherever you are, you should consider joining the next class of Coracle Fellows, either Online or In-Person at Corhaven.