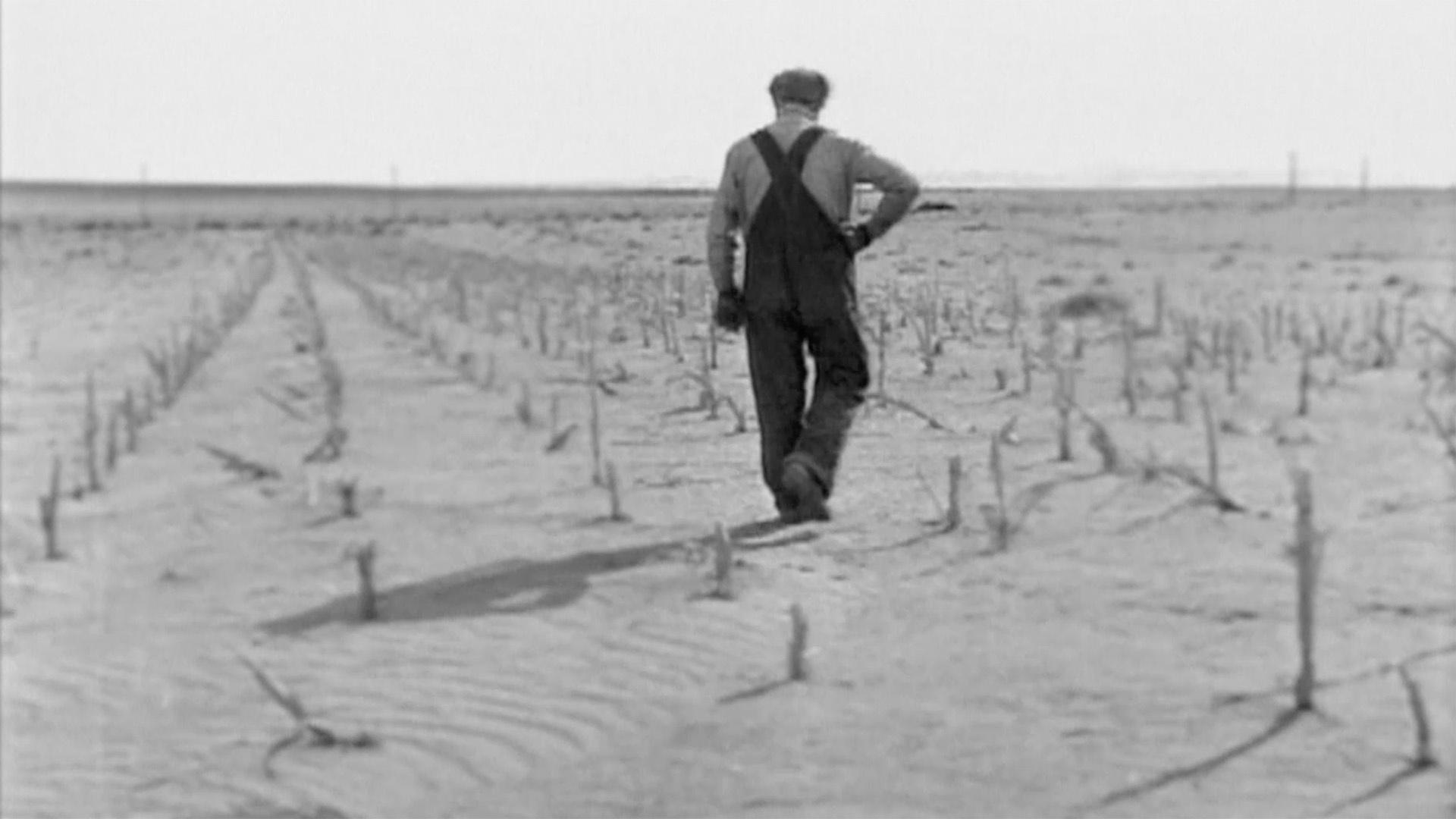 "We boast in our hope of sharing the glory of God.  And not only that, we also boast in our sufferings…"  Romans 5:2-3
"Consider it all joy whenever you face trials of any kind…" James 1:2
I have long marveled at the sacrifices that were required of my grandparents' and parents' generations enduring the Great Depression beginning in 1929 only to be eclipsed by the attack on Pearl Harbor on December 7th, 1941.  The United States joined a world already aflame with a conflict that would claim the lives of over 80 million people. (The Fallen of World War II)
My mom and dad were only 1 and 3 respectively when the Great Depression began.  My mom was the 9th of 11 children and would lose her dad on the eve of the war.  My grandmother was left to care for 7 children while her three oldest sons immediately enlisted in the Marines, the Navy, and the Army Air Corps.  My uncle Orin's B-52 bomber was shot down over Germany early in the war.  And my grandmother persevered with a deep abiding trust in Jesus's care for her and her children.  She was the first person to ask me to read scripture to her after she could no longer see, and I will never forget reading the passage she chose, John 14:1-3.  She was a woman filled with hope.  As were her children.  Family gatherings were filled with laughter, pranks, and embellished storytelling. 
My dad's family lost their farm during the Depression, and yet they persevered as tenant farmers.  My grandfather dabbled in selling insurance and doing his neighbors' taxes to help make ends meet.  My dad attended a one-room schoolhouse until high school which coincided with the outbreak of the war.  He rode a wagon into town each week to attend classes.  He graduated just in time to enlist in 1944 just before the invasion of Normandy.  He was deemed physically incapable of serving and so helped on the farm until after the war ended.  My paternal grandfather Will was a prankster and loved to tell tall tales.  I have no recollection of any of my grandparents, aunts, or uncles ever complaining about what they had endured.  Through all the lean and trying years they gathered to give thanks for the goodness of their lives and the lives of those they loved.
While I don't remember any direct references being made to Paul's encouragement to boast in our sufferings or James's challenge to count it nothing but joy when we experience trials, their lives embodied for me the resilience rooted in secure hope that was the fruit of well-formed character cultivated by enduring hardship.  And hardship comes to us all.  Sometimes it is very personal and other times it is communal and even catastrophic.  Paul recognized that creation is groaning all around us and we can't help but groan with it, both for our own pain and for the pain we witness around us.
In one of my lowest moments, the Holy Spirit in His dear quiet voice whispered gently to me to read Romans 8.  As I read I wept tears of gratitude as I knew that God sees and groans with us. Two of my favorite authors have released books on this theme in just the past two months.  In September Curt Thompson released The Deepest Place: Suffering and the Formation of Hope which opens with this line, "Over the course of walking with many patients who have committed themselves to doing the difficult, often excruciating work of living, I have on occasions witnessed transformation both glorious and durable for which words fail me."  The Deepest Place is an invitation to experience the reality of enduring hope and deep secure trust in the loving presence of God being formed in the midst of our suffering that Paul describes in Romans 5:1-5.  (For those who prefer podcasts to books, Curt's Being Known podcast continually fills me with hope)
Then in October N.T. Wright released Into the Heart of Romans where he takes a deep dive into Romans 8 word by word and phrase by phrase and his discoveries bolster Paul's vision that we can join God in lamenting with hope in the most broken places in our lives and the world around us.  He contends that the most accurate translation of Romans 8:28 is that "God is working all things together for good WITH those who love God and are called according to His purpose."  The Holy Spirit groans with us as we groan with creation in the hope of its and our ultimate renewal when all things are made whole when Heaven joins the new earth as described in Revelations 21-22.  Romans 8 culminates with the assurance that nothing that we encounter in this world can separate us from the love of Christ! ( NT Wright Discussing Romans 8 on the Holy Post Podcast)
So we rejoice.  We rejoice that God is with us!  We rejoice that He shares our lament at the pain and brokenness all around us.  We rejoice that our hope is sure and that what we long for as we lament will be realized in the New Heaven and the New Earth ushered into reality with Christ's return.
As we try to live into this reality in community there are three significant offerings I would like to highlight here in Baltimore as our attention is drawn to Thanksgiving, Advent, and Christmas.
The Deeper Journey:  Curt Thompson emphasizes that our deepest transformation in hope takes place in sharing our stories in the company of empathetic listeners.  We are offering a taste of this type of community on a monthly basis where we can share a one-page reflection on where we are experiencing God in this season with a small group of empathetic listeners.  Our next gathering is November 15th from 7-8:45.  Please contact me at Scott@inthecoracle.org as space is limited.
2023 Baltimore Advent Retreat, December 2nd 9:30 AM – 3 PM
The rhythm of creating space to rest and attune to Jesus's presence with us amidst the busyness of the holiday season has become a Coracle tradition in Baltimore.  Our theme this year is "Jesus Sees Us With Compassion and Is Coming For Us."  We will be ushered into Jesus's loving gaze and presence through beautiful art, music, poetry, and a reflective engagement with Scripture. Learn more & register here.
Advocating for Neighborhood Renewal In Baltimore
December 11th, 6:30-7:30 PM
We have the opportunity to join our dear friend George Hopkins and BUILD  with Mayor Brandon Scott and Mark Anthony Thomas of the Greater Baltimore Community to continue to build momentum for a transformative, comprehensive initiative to rebuild neighborhoods in Baltimore through the creation of 10,000 new homes over the next 10 years.  Our city is currently plagued by 20,000 vacant homes with another 30,000 at risk.  I've learned that just showing up to express care and concern along with community residents from around Baltimore provides the needed incentive for politicians and stakeholders in Baltimore to act.  This is a tangible expression of interceding where creation is groaning right here where we live.  Please contact me at Scott@inthecoracle.org if you would be interested in learning more and/or potentially carpooling with us.  We will gather at a church in Baltimore yet to be determined.