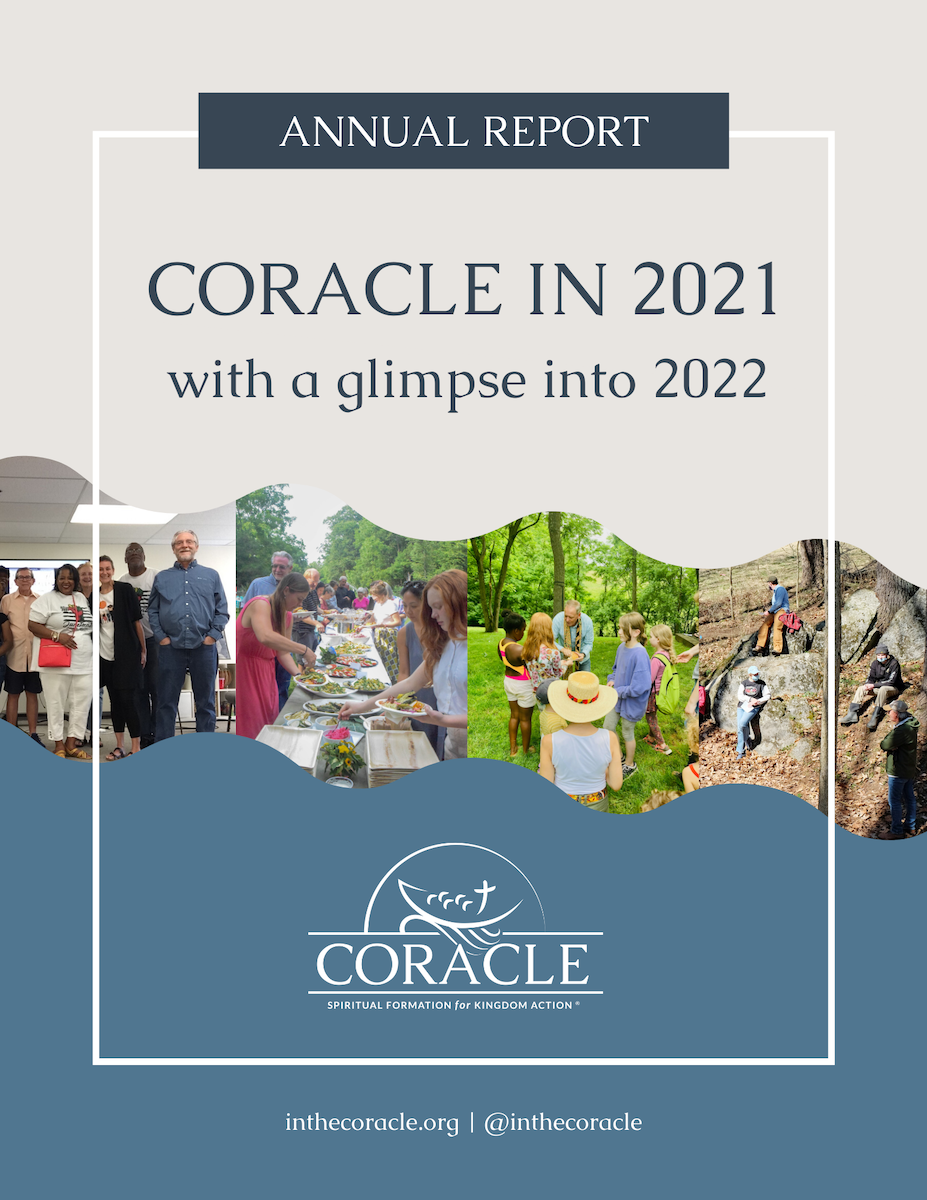 It has been another challenging, stretching, and exciting year for all of us, and for Coracle too.  The Lord has been faithful, and we are in awe as we look back on the places of new creativity and growth into which he has led us that we couldn't have predicted a year ago.  We hope you will celebrate with us by reading through the stories and statistics found in this year's Annual Report!
VIEW & DOWNLOAD OUR 2021 ANNUAL REPORT
As we look forward to our 10th year of ministry in 2022, we are so grateful for your prayers, presence, and financial support that has enabled us to make space for an expression of Christianity that seeks to hold together the inner life of spiritual formation with the outer life of Kingdom Action.  We couldn't do it without you, and if you'd like to help us continue to offer this ministry as widely and wisely as we can, we would so cherish any gifts you'd be willing to offer.