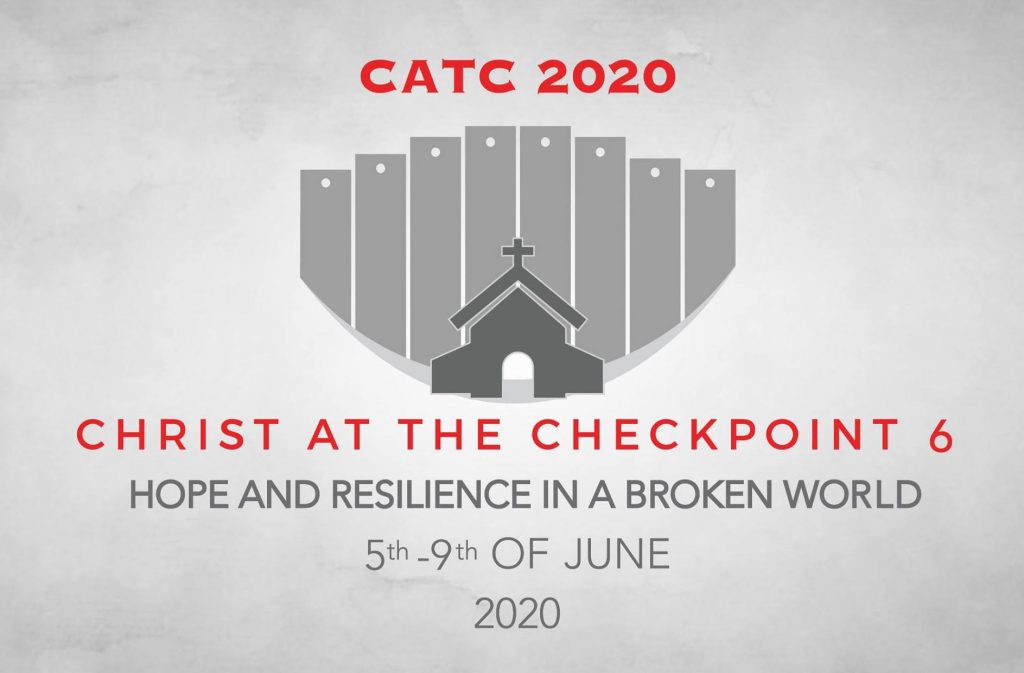 Bill and I would like to invite you all to come with us and Coracle to Bethlehem in Palestine for the Christ at the Checkpoint Conference, held June 5-9 this year.  This conference is offered every other year by a broad coalition of evangelical Palestinian Christians who are deeply committed to the Gospel and the way of Jesus.  We are going, and we are inviting you because part of Coracle's mission is to provide spaces for the people of God to experience him as a community in the brokenness of the world for the sake of redemption.  The Holy Land in particular has been and–as recent news and the new peace plan proposal demonstrates–continues to be a region with entrenched conflict and heartache for everyone involved. 
Many of our brothers and sisters in Christ are involved in peacemaking efforts in Israel and Palestine.  We want to attend this gathering to hear their stories, listen to and carry home with us their message of peacemaking, conflict resolution, and justice.  We want to learn from their Christ-like example of loving neighbors and enemies. Jesus said, "Blessed are the peacemakers" (Matt 5:9), and our hope in participating in this conference is to pass along and join in with Jesus' blessing of these amazing people doing difficult work in a very challenging part of the world. We invite you to join us!  Our Christian brothers and sisters in that region live with faith-filled determination under such hard conditions, and we want to encourage and support their work. Both sides of this conflict, Palestinian and Israeli voices and stories, matter deeply to God. All are equally dear to his heart, and yet we struggle to hear both sides with equality and justice as filters.
There is a physical divide of distance between us and these beloved peacemakers for Jesus immersed in a long and thorny conflict.  Christ at the Checkpoint is one opportunity we get to go and be with them, learn from them, pray for them, and see God at work. This is about unity in the family of Christ, being God's presence in the brokenness of the world, and solidarity with the suffering body of Christ.
So we would ask several things of you in this effort:
1) Pray for our brothers and sisters on both sides of the wall in Israel and Palestine, for peace and blessing for all peoples there.
2) Pray about coming to the Christ at the Checkpoint conference. If you are interested in joining our delegation, please contact me!  We have some scholarship funds available if that would be helpful.
3) Pray for peace in the Holy Land and don't give up hope that what seems impossible to our eyes is not impossible for our God.
If you are interested in learning more about our commitment to peace in the Holy Land, please see these other articles: