Happy New Year everyone!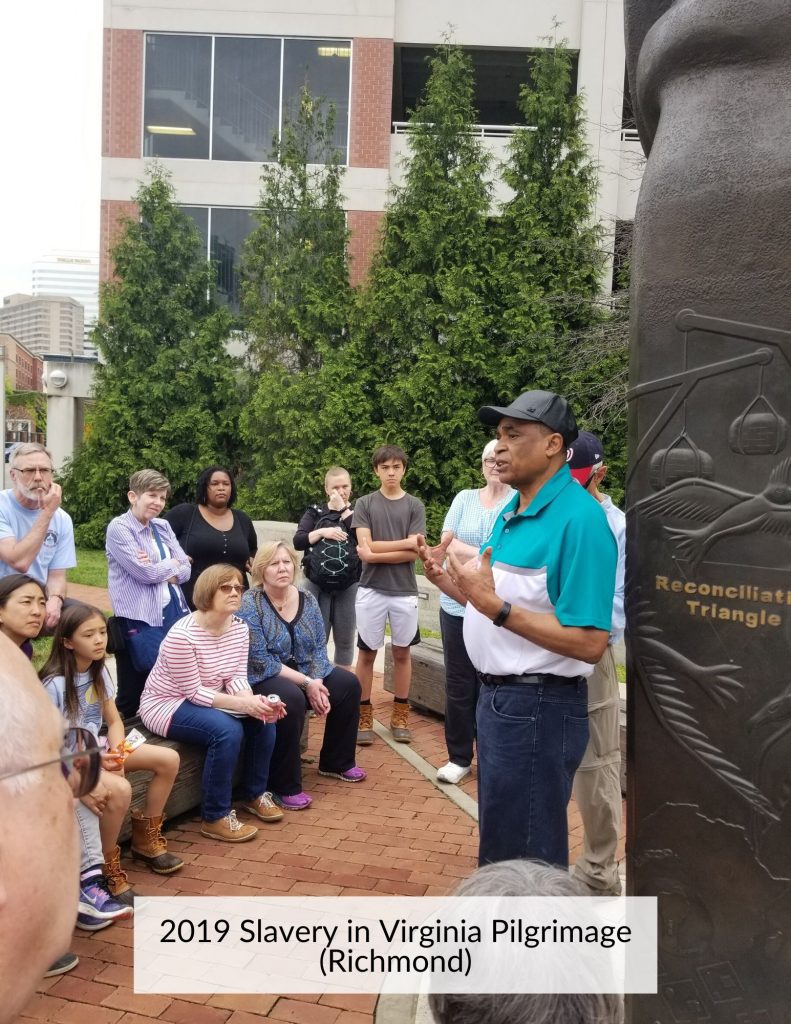 We just finished the Christmas season, and I'll bet you heard those powerful words in "O Holy Night" more than once:  "Truly He taught us to love one another, His law is love and His gospel is peace / Chains shall He break for the slave is our brother, and in His name all oppressions shall cease!"  Amen!  My heart skips a beat every time I hear those lyrics, and water arises to my eyes.  Jesus came to reconcile us to God and to make it possible to be reconciled with one another, and this is especially important in situations where ongoing division rooted in centuries of our history still persists.  Because Jesus is the great healer and the great reconciler, we remain committed to working for racial healing and justice in America, inviting many into this deep work and journey, and striving towards "the beloved community" together.  In a divided time and in the midst of a great resurgence of overt racial tension in our country, Christians being Christ's presence in Christ's power matters as much as it has for decades.
In the coming months we have some powerful ways for you to be involved in Jesus' ongoing work of repair and reconciliation.  Go on a pilgrimage with us in Virginia or to the American South – do "An American Lent" with The Repentance Project – read a book or see a movie with us – come to one of the work days at the Corhaven Graveyard – choose one or a couple or even all these things and let's do it together.
---
JOIN US…

On Pilgrimage
February 26-April 9: a daily devotional from The Repentance Project, providing both education and spiritual formation around the historical legacies of slavery while also presenting practical steps for moving forward together. If you would like to join a small group to help you go deeper with this rich resource, email Robert Mackay.
For Book & Movie Club
At Corhaven Graveyard
January 20: The first of six Community Work Days at Corhaven Graveyard scheduled for this year; from 9:30am-12:30pm.
RSVP for this Work Day and find the dates for future Work Days HERE.