A poem by Julie Harrison Eastwood
Written during the first Coracle Fellowship retreat in January, on a grassy little island just big enough to sit on, beside the water.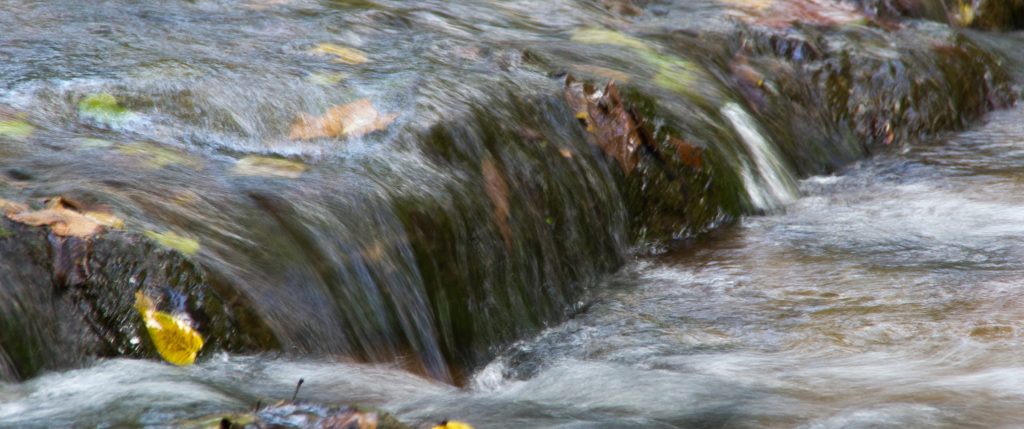 Forgiveness is Love, said the winter-swollen creek.
Impatience is the brush-tinder for every bad fire and the wind that carries the sparks.
Forgiveness is Love.  Patience is Love.
Presence, unhurried and intentional, relaxed, breathing, is Love.
The singing flow of the ever-renewing limitless spring… there is laughter in the current; it dances and plays, erasing the hard craggy surface of unyielding stone to the smooth roundness of a child's cheek with surprising determination… dappled depths pressing determinedly seaward.
Fear Tension Anxiety hurts. Hurries?
No room! No room!
No space for me.
For who I am, for what I'm experiencing.
For the tangle I'm in, the smudges I wear.
See me
Don't be frustrated — don't hurry away.
Wipe my cheek.
Let me climb in your lap.
Smooth my hair… speak softly.
Laugh and let me see your eyes crinkle so I know I'm alright. That everything is alright.
That the things that I've done and the ways that I've failed won't be the undoing.
Restore me.  Dance with me!
Snuggle me at the table and tell me stories.  You ask about my adventures, you laugh and listen enraptured while we have snack-supper with candles and tea.
Woodsmoke and mint and bergamot and vanilla scent the air. Your voice, your laugh are velvet.
This night is a heavy quilt, everyday and homely, cool and smoothed to silk from all its years of use.