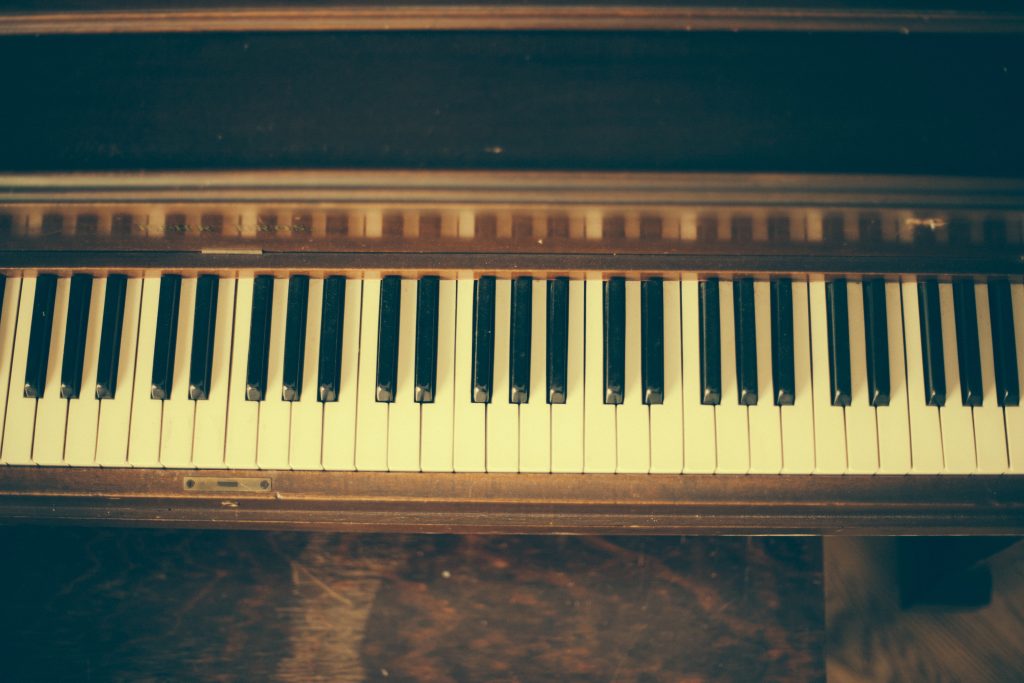 It was a dark room with about 16 other people in it.  Unseasonably hot outside, the air conditioning was going full blast, and I shivered under a duct as I awaited Rose Cousins, Canadian singer/songwriter, at a small venue in suburbia.  Her 2017 release Natural Conclusions caught my attention for its intense honesty and vulnerability and I was excited to see her in person.  
The evening was, from a commercial standpoint, a failure. The room was mostly empty with me, several couples on dates, and then a handful of super-fans who would have been there even if the apocalypse was upon us. Rose Cousins took the stage and began to play and sing at her piano. She offered a range of songs from her 16 year career. 
She told stories between songs about how or why they were written, sometimes both.  She situated them in the context of her own life, and gave these details freely and naturally.  This is where I really started to be taken in by her performance because it wasn't a performance at all. She amassed deep and hard-won knowledge through her life and she found she communicates it best through song. She can't NOT do it, no matter who is in the room, no matter where she finds herself.  Maybe her career isn't how she dreamed, but each night she does what is hers to do, and she does it faithfully and beautifully at that. 
In A Gift of Love (our Coracle Book Club selection for April), Dr. Martin Luther King Jr. cites Plato in his sermon "Antidotes for Fear": "We can master fear through one of the supreme virtues known to man: courage. Plato considered courage to be an element of the soul which bridges the cleavage between reason and desire." It is that phrase that continues to ring out to me… courage is the bridge between reason and desire. Rose Cousins' courageous pursuit of authentic artistic expression enables her to walk confidently from reasonable and comfortable into the uncharted land of desire, knowing there is no other path that she can walk. Her unswerving bravery lets strangers into her own flaws, private thoughts and even her failures, night after night, year after year, and will likely never bring her stardom. But her bravery in sharing gave me a vocabulary for great loss when I had no words, a means to feel something I needed to feel and needed help to do so. I am a better, more open person because of some of her songs and being able to identify with some of her struggles in them.  
I am grateful for Rose's courage, bridging the gap between (in the opinion of an uninformed onlooker) an unreasonable career choice and her own heart's true desire. There are so many things which require us to cross that bridge, and we require God's own heart of courage to do it. Surely each of us has a place in our lives where we could use a bridge to get us to a place where we want to, and even need to go. I pray that the Lord will show us these places, and help us to build and then cross the bridge, bringing us closer to His heart, melding it with the heart he created in each of us on the other side.  
Recommended listening: Chosen, Grace, and White Flag