Once again, the recent spring Field to Fork meal was remarkable, a feast for all the senses.
Every time people come to Corhaven for an event, I feel a sense of relief.  Finally I can meet the people I have been contacting for some time, and everyone has such an easy time introducing themselves and chatting, that the thought of getting started with the program seems almost disruptive of the fellowship that was naturally created.
The day was perfect.  God provided sunny and breezy weather, cool enough for Bill to get a fire started, and Tara and her team of volunteers prepared four courses of small plates, all from food and beverages that were grown and produced locally.  Here is a glance of the menu from the Spring Field to Fork, which does not compare to the presentation we were blessed with on Saturday.  But it at least gives an idea of what a Field to Fork meal here is like!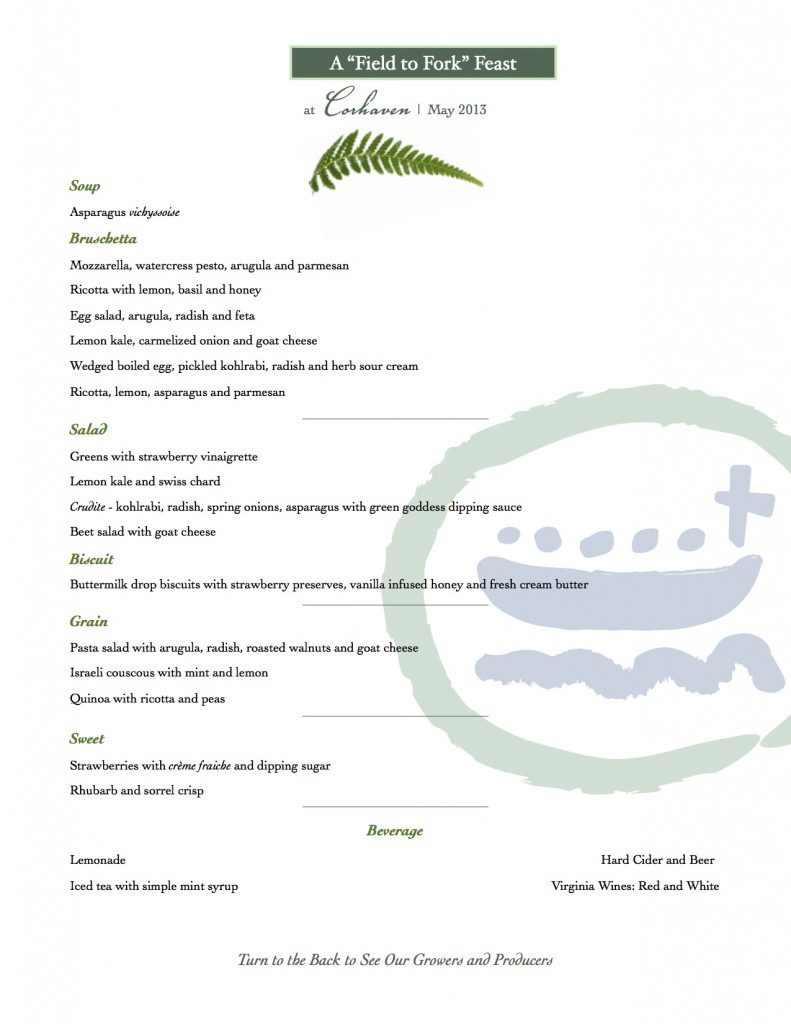 We give a big "Thank You" to those who came out for the day, and those who contributed in the kitchen.  Watch for the next one, and enjoy the pictures below…