This reflection is part of our 2022 "Doubt, Deconstruction & Redemption" Series.  You can read my original piece laying out why it is fitting for Coracle to pick up this conversation at this moment HERE.  If you are on a deconstruction journey or caring for someone who is, we hope these spaces, programs, and resources will be a blessing!
---
Upon graduating from seminary in 1994, I received a post-graduate fellowship to do anything in the world that would make me a better preacher, literally anything, so long as I left the US for at least 9 months.   I chose to take a 16-month trip around the world– just me and my Father who loved me (I was beginning to learn) and was with me– and do things I'd always wanted to do, under the auspices of studying and experiencing Christian community, ministry to young adults, and ministry in inner-cities.  I now call it "The First Round-the-World Trip" (RTW), as more travels would come, even another RTW several years later.
The first RTW turned into working with heroin addicts in Amsterdam and homeless folks in London, studying the Bible for two months in Israel, spending good time at L'Abri in Switzerland and South Korea, traveling overground and alone across India and then spending a month volunteering in the Home for the Dying at the Missionaries of Charity in Calcutta with Mother Teresa, assisting with missionaries sharing the Gospel in Bangkok, working with lepers and church leaders in Nepal, and giving my life to God– really and again– at the top of a Himalayan mountain.   And much more.
My life and ministry is unrecognizable without this global pilgrimage.  
On this pilgrimage, I learned the value of intentionally asking true and deep questions, even if the answers might lead one away from familiar and secure places.  On that quest I valued Truth over what I had been given to me as truth, only to find that the truth I had been given was a pointer to the Truth that is, and that Truth is worth giving one's life for.  That's why I'm a Christian, and a priest.
Shortly after returning, I wrote the following reflection for Re:Generation Quarterly, a magazine that I would later come to steward with many friends, including Andy Crouch and Joe Maxwell.
While this brief essay is a bit of an account of that trip, it is more a defense of, even advocacy for asking dangerous questions, trusting that God will lead us to the answers and that those answers will lead us more deeply into God.  Almost thirty years later, I still stand on that conviction, that to ask true questions, even if scary, is far better than to try to ignore or bury them.  Sometimes those questions are actually invitations to a deeper life in God that God himself desires with us.  As you'll find below, "The fear of asking dangerous questions is swallowed in the promise that 'the one who seeks finds.'"

"I, Peregrenus"
Bill Haley, 1996
Peregrenus, an old friend addressed me the other day, and I shuddered at being known.
Peregrenatio, pilgrimage.  With sculpted stone crosses standing high as legacy in Ireland, Scotland, and Wales, Celtic Christians carved a spiritual discipline of pilgrimage in the first centuries after Christ, beyond the reach of the Roman church.  Peregrenati, they called themselves; pilgrims, those undertaking the journey to find God in the far unknown.  
Landing on an English beach in a leather and wood coracle without sail or rudder, three monks presented themselves before King Alfred of Wessex, and offered this explanation of why they had come, "We stole away because we wanted for the love of God to be on pilgrimage, we cared not where."  These monks set out with Bible and staff and cowl on a journey led by God, committed to the idea that to travel is better than to arrive.  They set out with God, to be with God, in hopes of finding God at the end of their trek and along the way.
More than stirring the Celtic blood still remnant in my own, my friend's greeting of Peregrenus, "pilgrim,"  struck a deeply resonant chord as I reflect on my own journey of faith over a period of sixteen months in 1994-95.  For those months I traveled literally around the globe, experiencing God as I studied inner-city ministry, ministry to young adults, Christian community, and the world's great religions.  
Little did I know the pilgrimage this voyage alone would become– from Europe to the United Kingdom, then to Israel, the Indian subcontinent, far east Asia, and from coast to coast in America.  Little did I know the range of human emotions to be experienced, the extent of human suffering witnessed, the wild range of questions asked, the myriad challenges encountered, and the consistency of God's faithfulness made manifest.   
Fully aware of the subtle and severe dangers of being raised as an American Evangelical, I took with me the conviction that I would be unable to ask any question too difficult for the God of heaven to answer or too brash so as to be divinely smacked in the mouth for asking.  As Daniel Taylor writes in The Myth of Certainty, "The pursuit of truth and the love of God are one and the same."  I thought that if the God of the Bible is true, then his promises would hold fast, namely the words of Christ, "The one who seeks finds."  If I would seek God, he would find me.   
While this attitude comes with some measure of faith, it comes with a large dose of fear as well.  At a Tibetan Buddhist monastery at the foothills of the Himalayas or in a Hindu ashram at the banks of the Ganges, an open-minded Christian finds himself or herself wondering if the questions will lead right out of the realms of Christian faith.  Certainty is assaulted as profound spiritualities are seen in their context, not explained away in the classroom of a Christian college in the States.   And in those exotic contexts faith is found, for "where there is doubt, faith has its reason for being.  Clearly faith is not needed where certainty supposedly exists," says Taylor.  
It was providential that I spent six weeks in Israel/Palestine before traveling for two months overground from Bombay to Calcutta to Kathmandu.  In the deserts of the Holy Land the historicity of the Bible overwhelmed me, and the earthy reality of the man Jesus balanced my ethereal understanding of him as God's Christ.

Leaving the Western world provided the opportunity to compare firsthand the differences of the world's religions and witness their social implications.  But it also brought to my heart a deeper appreciation for the riches I lack from having been born in America—the Hindu's awareness of the immanence of the deity, the Jew's devotion to the revealed Word of God, the Buddhist's ability to meditate for hours on simple truths, the Taoist's submission to the ultimate Way, and the Muslim's discipline of prayer.  
At the same time, I have become all the more committed to Jesus the Christ, for at the end of the day, I know at the very least that I need a Saviour.  So, atop a 17,000 ft peak in Nepal's Himalayan mountains, "Credo," I proclaimed.  I believe, I have faith.
An intentional pilgrimage of faith is not to be undertaken lightly or without prayer for keeping close to the God who will not allow one of his own to be snatched from his hand.  One of the Celtic peregenati wrote, "The King whom thou seekest here, unless thou bring Him with thee, thou wilt not find."  But in bringing him with thee, a pilgrimage to know God is a journey charged with life and truth and wonder and, in the end, God himself.   
For those who want truly to live and truly to know God, pilgrimage and tackling the big questions become necessity.   Simone Weil writes,
"One can never wrestle enough with God if one does so out of pure regard for truth.  Christ likes us to prefer truth to him, because before being Christ, he is truth.  If one turns aside from him to go toward the truth, one will not go far before falling into his arms."  
The fear of asking dangerous questions is swallowed in the promise that "the one who seeks finds" (Matt 7:8).
GK Chesterton wanted to write a tale of a British sailor who set out to find the South Sea Islands and, due to slight miscalculations, landed instead on the other side of his island home of England.  In doing so he would have the exhilaration of the journey and in the end return to the familiar: 
"What could be more delightful than to have in the same few minutes all the fascinating terrors of going abroad combined with all the humane security of coming home again?  What could be more glorious than to brace one's self to discover New South Wales and then realize, in a gush of happy tears, that it was really old South Wales?" (Orthodoxy)  
Such a work would have been his attempt to narrate his own pilgrimage: 
"I am the man who with utmost daring discovered what had been discovered before…  I tried to be some ten minutes in advance of the truth.  And I found that I was eighteen hundred years behind it.  I did try to found a heresy of my own, and when I had put the last touches to it, I discovered that it was orthodoxy."   
So I, Peregrenus, have traveled the world in search of truth, and found it not bound by the confines of my own upbringing, but in the wide-open fields of the orthodox Christian faith.  Peregrenatio leads home to "Credo"!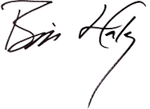 ---
"SOUNDINGS" posts consider topics that are important for our society, for the Church, and for our own spiritual journeys.  To 'take a sounding' is a nautical term about using depth to determine where you are and where you're going.  These writings are designed to do just that.  Please share this post with friends you think might appreciate it.  If you would like to get SOUNDINGS posts from me sent directly to your inbox, click here.