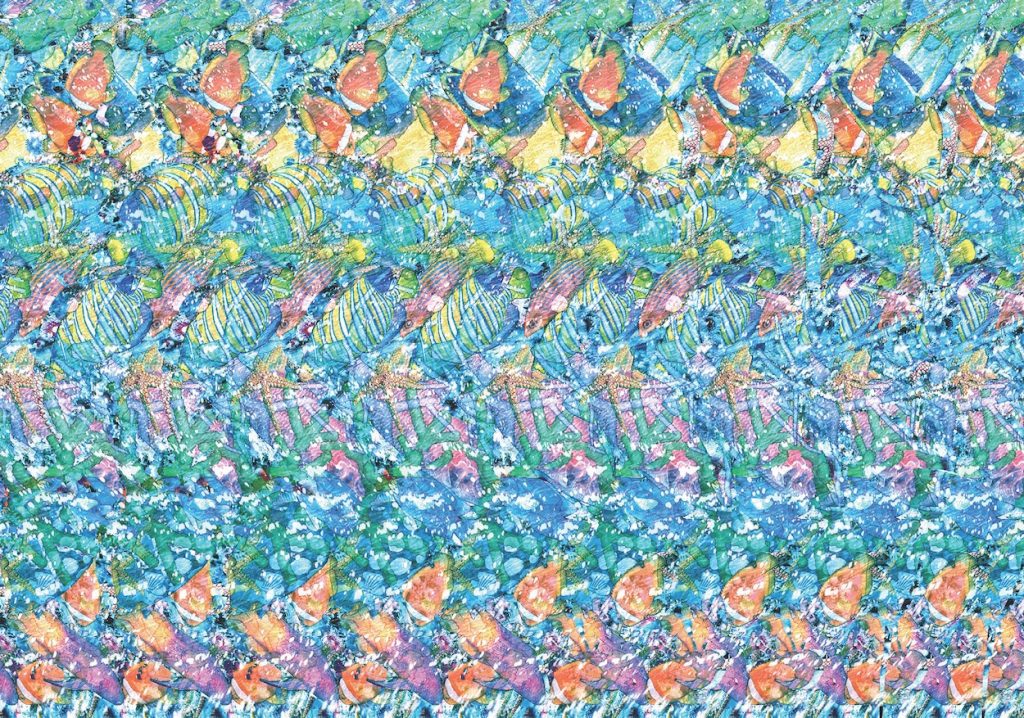 In the mid 1990's, you may recall, "Magic Eye" optical illusion books swept the nation featuring graphics (autostereograms) that, if seen correctly, would reveal a 3D shape or picture.  Not for lack of trying, those 3D images never appeared to me.  I would sit and stare at the pages for long periods of time.  I got my brothers, who both easily saw the hidden pictures, to coach me and still, no success.  I finally just gave up, and I'm still a little sore about it.  Not that the images revealed were particularly lovely, but there was some way of seeing that many people had that eluded me. 
Mercifully, the fad has passed and I've now grown a bit in my ability to see things that matter. And to be able to understand what matters takes an act of God, and a pursuit.  I've learned that God working in our hearts, and opening myself to that work, is what enables our eyes to truly see.  
Thomas Merton, in his book No Man is an Island, says, "We ought to be alive enough to reality to see beauty all around us.  Beauty is simply reality itself, perceived in a special way that gives it a resplendent value of its own." 
When was the first time I looked at the tree outside my window and was actually awake to its beauty?  It was a slow change over time, but finally, the tree I had seen a thousand times jumped off the page of normalcy and took on a character and magnitude it never had before.  And I knew that ability hadn't come from me, it was fully outside of myself.  It was given.  So if I have to choose between seeing the sailboat on the Magic Eye page, or seeing trees, people, rocks, and oceans in the full glory of their intrinsic being, I'm okay with the latter.  What is the secret of seeing that I've learned? It is not merely the eyes that see, it is the heart.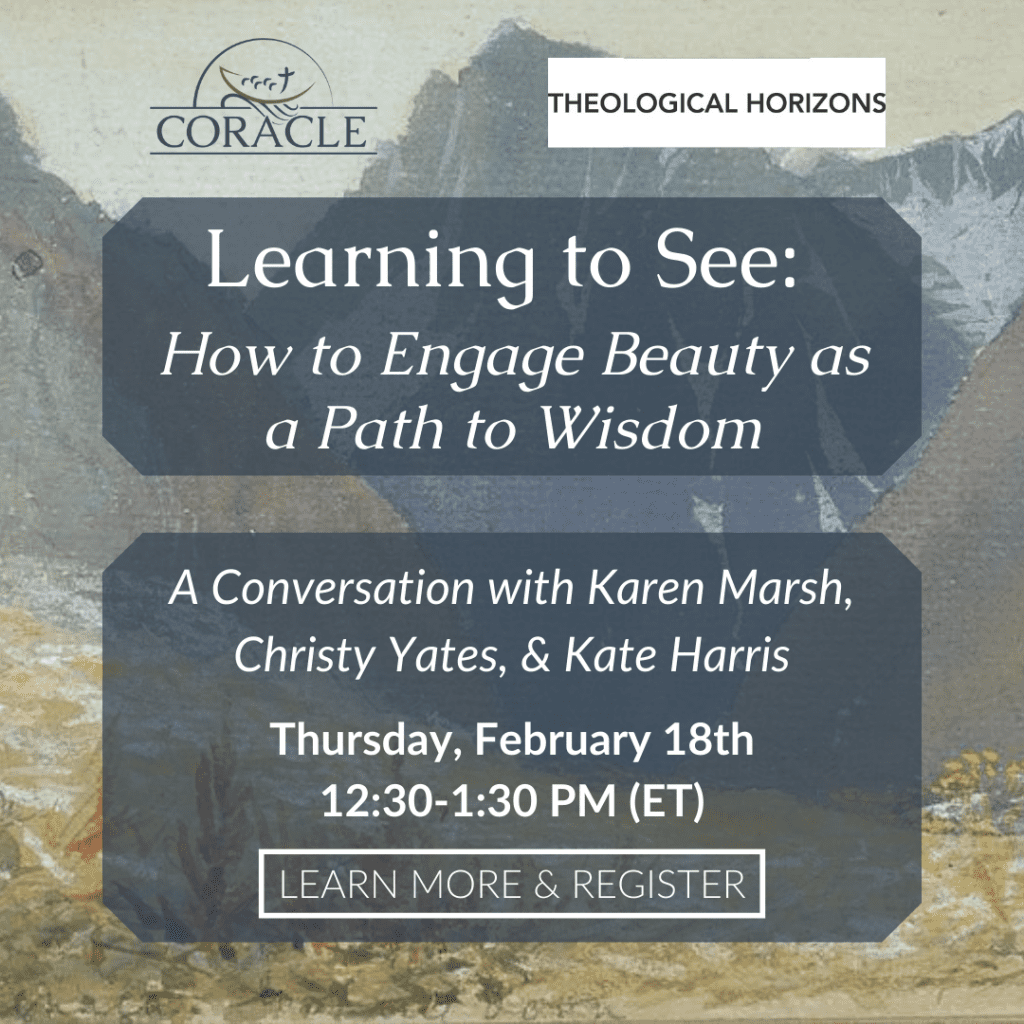 On February 18th, Coracle, along with our partners at Theological Horizons, will be offering a lunch-hour Digital Soundings Seminar entitled "Learning to see: Engaging Beauty as a Path to Wisdom."
We will welcome panelists and thinkers who engage the arts in different ways, drawing out examples from the lives of artists like Lillias Trotter, to discuss questions around ways of seeing and their potential impact on our devotional lives.  They will also speak to practical ways that they have learned to "see well" and how this seeing has deepened their faith and their engagement with the world.
This is part of Coracle's larger initiative around the idea of beauty that we'll be talking more about very soon.  Stay tuned! 
Annie Dillard in her classic Pilgrim at Tinker Creek says, "… beauty and grace are performed whether or not we will or sense them. The least we can do is try to be there."  So we hope you'll try and be with us, both on the 18th and as we continue this conversation throughout the year, so we can all help one another be awake to the God-given reality, the beauty, all around us.