Originally written circa 1988
Job 3:24-26
For my sighing comes as bread,
and my groanings are
poured out like water.
For the thing I fear
comes upon me,
And what I dread befalls me.
I am not at ease, nor am I quiet;
I have no rest, but trouble comes.
"The thing I fear comes upon me…" Job writes.  For us this can take many forms:  "You are fired."  "The CAT scan is positive."  "You are HIV positive."  "Your child will not live."
Suddenly your world is reeling.  In an instant, you realize that you are no longer in control.  Your former life is over.  Your new life has begun.  But all you want to do is cry, or flee, or fight, or get a second opinion.
But there is no comfort in the second opinion.  And so you are brought up short again, feeling alone and out-of-breath, and must begin the process of coming to terms with the new configuration of the pieces in your life.  But how?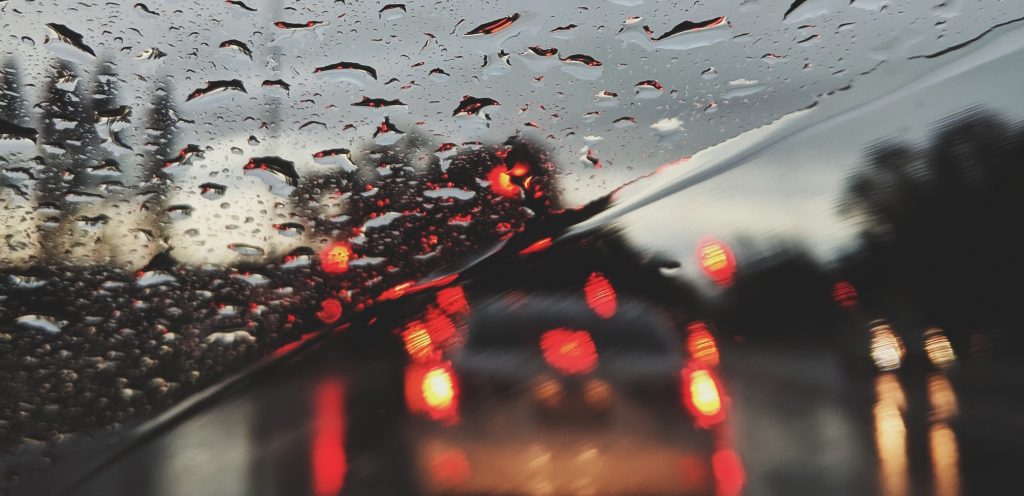 Tears are a good place to start.  They are not inappropriate.  We should not be surprised by the fiery ordeal that comes upon us, Peter writes (1 Peter 4:12). In the world you shall have tribulation, Jesus told us (John 16:33).  But even if fiery ordeals and tribulations are to be expected, that does not mean we are not to grieve when they do come upon us.  We must never forget that we live in a fallen world.  We must never forget that as Christians we are invited to share in the fellowship of his sufferings (Phil. 3:10).  Nevertheless, these things are grievous, both to us and to the Lord.  Jesus himself wept (John 11:35).
As humans, we seek to avoid pain.  As spiritual beings, we wish to do no less.  But when pain comes from the sovereign hand of God, we must let ourselves be human.  We weep.  But we do not weep as those who have no hope, but as those who have a sure and steadfast hope, an anchor that will hold us secure (1 Thess. 4:13; Heb. 6:18-20).
The second thing we must do is remember our true status:  that this life is a mere shadow of the life to come.  Here we struggle on the practice field of life; there we will shine as heirs of the grace of life (Heb.11:13-16).  Nothing can separate us from the love of God (Rom.8:39).  For this slight momentary affliction (it does not feel slight) is preparing us for an eternal weight of glory beyond all comparison (2 Cor.4:17).  In our human frame, we are limited in our comprehension of these truths.  But one day we shall understand fully, just as we have been fully understood (1 Cor. 13:12).
Third, we must pray honest prayers and think honest thoughts of God.  Fear not, I have redeemed you, I have called you by name, you are mine.  When you pass through the waters, I will be with you; and through the rivers, they shall not overwhelm you; when you walk through fire you shall not be burned and the flame shall not consume you (Isaiah 43:1-2).  He will be with us, he is with us, even when in our pain we question His goodness and our prayers turn to groanings and sighs too deep for words (Rom. 8:22, 26).  Even when you feel powerless, come.  Come as a child, come and tell Him how you feel and what you want.  Our Lord and Savior Jesus Christ will sympathize with you in your weakness, and your loving Heavenly Father will give you what is best for you, although it is not always what you want.  At a minimum, He will give you grace sufficient for each hour (See Heb.4: 14-16, Phil. 4:19; 2 Cor. 12:9).
Fourth, we must fortify ourselves daily on the word of God.  It is the living word that feeds our faith.  We must build ourselves up on our most holy faith (Jude 20).  For without faith it is impossible to please God (Heb. 11:6).  And we need faith to hold as a shield against the flaming darts of the evil one (Eph. 6:16).  We must never forget the Devil and his wiles.  His specialty is to whisper words of doubt and to sow seeds of bitterness in our hearts.  Against him, we must be on constant guard (1 Peter 5:8).
Fifth, we must be kind and forgiving to those around us with whom we "live and move and have our being" (Acts 17:18).  Many close friends and associates will not know what to say to you.  Do not take it personally.  Pursue them in love as soon as you can.  Most friends want to share your pain but simply don't know how.  They do not realize they are hurting you more by their silence than by their inept attempts to comfort.
Sixth, do not be in a hurry to have it all together.  As you pass through the states of shock and grief there are lessons to be learned, there is daily manna to gather.  So take time to listen to the Lord as He leads you through your pain.  After you have tarried thus with the Lord, He may indeed give you a new song to sing (Psalm 40:1-3).  Weeping may tarry for the (long dark) night (of the soul) but joy comes in the morning (Psalm 30:5).  And hopefully, He will allow you to become a wounded healer.  "The Lord has given me the tongue of one who is taught, that I may know how to sustain with a word, him who is weary" (Isaiah 50:4).
Finally, as soon as you are able, begin to give and begin to live again.  By God's grace, you will be given sustaining words to share with others.  Paul put it this way:  "Blessed be the God and Father of our Lord Jesus Christ, the Father of mercies and all comfort, who comforts us in our affliction so that we may be able to comfort those who are in any affliction, with the comfort by which we ourselves were comforted." [2 Cor. 1:3-4]
There is in this life a sweet foretaste of heaven.  It is perhaps most experienced when one "broken" person shares the burden with another "broken" person (Gal. 6:2).  We know that the sacrifice acceptable to God is a broken spirit (Psalm 51:17).  Flowing out of that brokenness is a redeeming love for our fellow pilgrims.  Be mindful that "unless a grain of wheat falls to the ground and dies, it remains alone; but if it dies, it bears much fruit." [John 12:24]
So, take your time after life has dealt you a blow.  It is not a fatal wound.  Remind yourself that God is ever in control (Psalm 137:5,16).  God only allows faithful, sanctifying wounds to befall His people (Proverbs 27:6).  Feed your soul (Psalm 119:28).  And as soon as you are able, pray that by His grace you may reach out and become a wounded healer (Luke 4:18).
May you know God's peace always, in all ways.