In October, Coracle is going to Guatemala and then on to the border between Texas and Mexico in El Paso and Juarez.  On one level, this trip has been years in the making, on another level it is timely, if not a bit late.  But it is the Holy Spirit's time, of that I am sure.  Let me unpack these three things.
This trip has been years in the making.  Christian community engaging a most hurting world around the world has been Tara's and my heart since long before we met.  Intentional and incarnational Christian community engaging brokenness has been and remains deep for us.  So since Coracle began in 2012, I've hoped for and prayed for a partner internationally who is doing good work with shared values that we might be in reciprocal relationship with.  I've sensed it would need to be close enough geographically so that those relationships could actually be cultivated and shared ministry be real, and close enough for families to be able to participate, reciprocally.  Central America is close enough, and this trip to Guatemala is in-part to explore all this, and also to understand the painful conditions in that part of the world that is driving migration northwards.
And it is timely.  Like you, my heart breaks over what is happening on our southern border, to see the suffering of fellow human beings, Image-bearers, and to imagine the suffering they are fleeing.  Immigration is a complex issue for sure, and like you, I'm looking for ways to actually respond redemptively.  That begins with understanding, and so we're also going to a 'border encounter' between Texas and Mexico to understand more, and to discover ways to respond first as citizens of the Kingdom of heaven and responsible citizens of America.
And it is the Holy Spirit's timing.  This past February, my dear brother Max Finberg introduced me to a 'brother of another mother", Nate Bacon, who has lived and ministered in Guatemala for over 20 years.  Nate works with InnerCHANGE, a mission organization I seriously considered joining 25 years ago.  Read more about Nate and his work here.  We discovered in a flurry a deep shared heart and spirituality, a ridiculous number of shared mutual friends, and in the course of a few days each of us was personally with friends of the other, even though countries apart.  The Lord was gleefully at work.  One of those good mutual friends was Sami Di Pasquale, one of our co-founders of the Matthew 25 Initiative of the ACNA, who I deeply respect.  See more about his work here.  Among many other things, Sami offers 'border encounters' in his hometown between El Paso and Juarez, to help folks understand what is actually going on there, who the people are, what the issues are, what the Bible has to say about all that, and how Christians can help.
So on October 20-29 we will go to Nate in Guatemala and visit their work there, and then together we'll keep on going to learn from Sami at the border and see both sides of it.  And we'll pay attention, and see what the Lord is doing, and see what God's invitations are in all of this.  Then on Wednesday, November 6 at Restoration Anglican Church in Arlington, VA, we'll offer a Soundings Seminar and report back to any who are interested, and share what we've discovered are the "redemptive next steps" that we as followers of Jesus can take, in order to walk in his steps. 
1)  This is an exploratory trip, a trip to pay attention to God, and as such several Coracle staff are going.  There are a very limited number of spaces available for some who might like to join us. So, if you feel God may be stirring in your heart to do this, and you would be committed to helping follow up on the trip in some way and helping us discern next steps, email Karla Petty to let us know and we'll discern together.
2) Particularly, I am praying that God would raise up one or two Spanish speakers who would come with us with a view to helping us really cultivate these relationships in a true way over time.  If this might be you, again email Karla.
3) If you're concerned about what's going on on our border and the conditions that are creating this situation, join us on Wednesday, November 6.  We'll learn, pay attention together, pray together, and follow God as he leads.
"I was hungry and you gave me food, I was thirsty and you gave me drink, I was a stranger and you welcomed me, I was naked and you clothed me, I was sick and you visited me, I was in prison and you came to me."  Jesus
On the journey,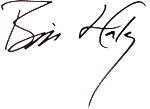 ---
Were you moved by the artwork we featured in this post? We encourage you to explore more of Kelly's beautiful work HERE.