I returned from the Holy Land just 10 days ago from Coracle's most recent pilgrimage with the Telos Group.  What struck me this time particularly was how central caves are in the story of Christ and the hope of the world. 
In Israel where stone is the dominant feature of the landscape and trees are fewer and smaller, in ancient Palestine they were often used as simple dwellings for both people and animals, and often carved out even more deeply to make more rooms and more room.
We think of caves as dark, cold, damp, and hard places, and they are.  They are also a place where hope is born and breaks through.  Indeed, hope comes from the cave.
In Jerusalem, it was from a cave carved into the rock that Jesus burst forth from the tomb.
In Nazareth, it was in a cave where Mary received the news that she would give birth to God into the world.   There, in that very cave, now protected by the Church of the Annunciation, is an inscription that reads, "The Word Became Flesh Here".
In Bethlehem, the great Church of the Nativity stands over the place where Jesus came into the world, in a cave, with a manger carved out of the stone.   Two of the most sacred places in the world are in Bethlehem, and this is one of them.  It is where Jesus was born.
The other is where Jesus is living now, on a high hilltop in Bethlehem on a 100-acre farm owned by the Nassar family, called The Tent of Nations. The Nassars are Palestinian Christians and their motto is emblazoned all over the property, painted on stones in English, Arabic, and Hebrew.  "We refuse to be enemies."
They are and have been under tremendous pressure to leave their land which has been in their family for over a hundred years, and been subject to many injustices and outrages.
Daoud Nassar, who is Jesus with skin on in Bethlehem now, says this, "We refuse to be victims, we refuse to hate, we refuse to be enemies. We are Christians, and that shapes our actions. We are to act differently. We believe that all people are created in the image of God and not created to hate each other. So we have claimed a different way of action, which is the Jesus way: to overcome evil with good, hatred with love, and darkness with light. This is the Christian witness needed in this area of the world. We have to show people that it's possible to love your neighbor as yourself. It's important to not just to read but to live your readings. That's what we are trying to achieve here."**
And they have a cave, where groups meet to talk, learn, pray, and take communion.   Whenever I celebrate communion in that cave in Bethlehem, like we did this last visit, I'm reminded that Jesus not only came into the world, but that he keeps coming into the world in the sacrament and through his people, those who refuse to let hate triumph over love and hold on to hope in the midst of great hardship.  Jesus offers a different way, and in the caves of Jerusalem, Nazareth, and Bethlehem–then and now–his method and truth are on arresting display.
So this Holy Week, if you find yourself in any sort of place that feels dark and hard, be of good courage.  It's from the cave that new life comes, and from the cave hope bursts forth.
On the journey,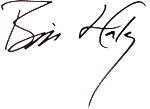 **I encourage you to sit down with a cup of coffee, and take the time to learn more about Daoud and their work–incarnating the message of Jesus in the place of his Incarnation–by clicking here.