Brothers and sisters, we are ALL pained by the ongoing and exacerbated tensions around race in our moment.  And I know if you're reading this, you want to be part of the healing and part of the reconciliation.   To help us do this, me and quite a few dear friends are now really ready to offer a powerful tool and journey to that end.   And I hope–I really hope and pray–that you'll join me and us and invite others to join on this journey of recognizing the depth of the unhealed wound of our county, being grieved unto repentance, finding real and hope-filled ways to respond together in relationship, and find meaningful ways to move towards that 'beloved community' that Martin Luther King saw and called us to, and that Jesus died to make possible.
By now I hope you've heard of "An American Lent".  It's a 47 day lenten devotional–starting Ash Wednesday, March 6–which is meant to help folks like you and me really understand how deep the roots of racism go in our country and how it still is bearing a bitter fruit  More than that though it is meant to lead us into and give voice to the sorrow and grief for this unhealed wound in our country.  Even more than that it is meant to really enable God's people with all humility to be agents of God's healing and reconciliation in a divided country in a divided time.
This year, we've significantly enhanced, strengthened, deepened, and updated "An American Lent", thanks to the hard and Spirit-filled work of our new Director for the Repentance Project, Jacalyn Barnes.   Even if you've done it before, I encourage you to do it again, it's that much better and more powerful.   And with the addition of small group discussion questions, it's fantastic for small group use and in churches.  Reach out to Jacalyn if you'd like help with this.
So, a couple of things you can do, and even that I'm asking!!
Please PRAY God will use this powerfully.

 

I'm pretty convinced this can and may be a mighty tool in the hand of God to bring greater healing in our land…a bunch of Christians starting from a posture of learning and repentance?

 

That's a good thing.
Please DO IT with us this year.

 

I'll be doing it again as well.
PARTICIPATE in our

Facebook group

.

 

Join our discussion groups in NoVA and Baltimore.

 

Email

Karla Petty

for more info on that
Please LET PEOPLE KNOW about it, and invite them to participate with you.

 

Forward this e-newsletter or blog post, use your social media, tell your pastor about it, do it with a small group of friends.

 

Please help us get the word out.
Thank you.  Against the backdrop of such pain in the past and heartache in the present, God wants to use his people to help create a different and more beautiful future.  Isn't amazing that God wants to use his people––US–to create it?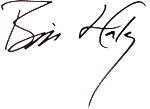 PS:  Here's the mission statement for the Repentance Project, which created An American Lent:  "We seek to encourage racial healing by communicating the systemic legacies of slavery, building relationships, and creating opportunities—through formation, repentance, and repair—for a just future. "   Amen, and thanks be to God, and with God's help…