Dear ones,
SO many people are making Coracle possible, and you are amongst them.  Thank you for that.  Really, thank you.
Thank you too for considering 
supporting this ministry
 at year's end to help us finish the year strong and to enter the new year with great confidence.  As you'll see in our report, there is good reason for us to be intimidated by 2018 and what is in store for Coracle, but we are confident that the Lord is leading us.
Now that Advent has officially begun, a blessing for you:
May this season be one of great gratitude for what God has done through the coming of the Christ, 
and may it be a season of patient waiting and joyful expectation for what God will bring to you!
On the Journey,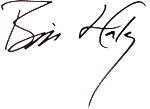 PS:  I'm sure I've sent 
this
 to you before, but it's Advent and I get to send it to you again!   As always, a settled and quiet space, a comfort drink of choice, full screen and volume set to 11…