In a country of 70 million people, there are 2.4 million Burmese Christian brothers and sisters… and most of them are Baptists.  This is only part of the legacy of one of the church's missionary greats.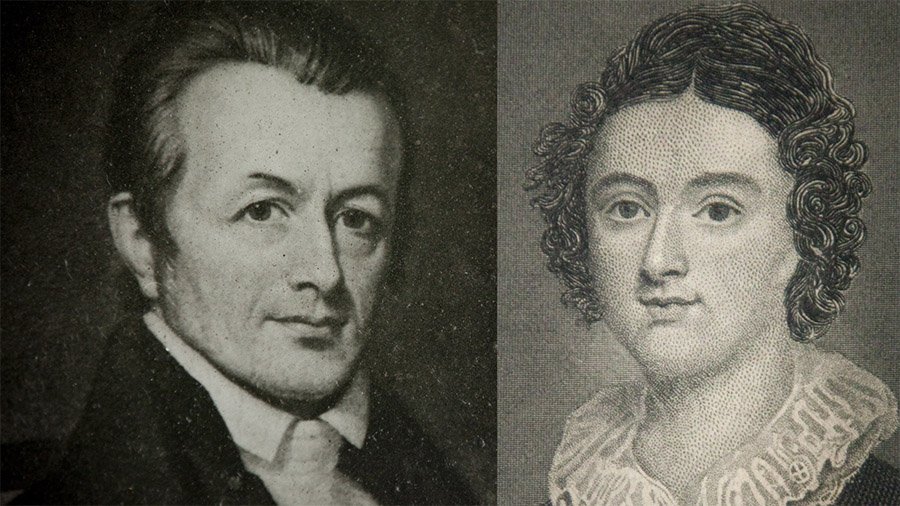 Being here has brought back to mind the life and ministry of America's first two foreign missionaries, Adoniram and Ann Judson.  I don't remember when I first read one of his great biographies, To the Golden Shore, but I've never forgotten it, and now it has new and much deeper meaning.  In fact, I'm rather in awe of the man.
The Judsons were the first two missionaries sent out on mission as a result of the famous "Haystack Prayer Meeting" in 1806.  This meeting, creating America's first mission board, would be the spark of the Protestant mission movement in America which lasted for decades, through the 1800s and into the 1900s.  And the Judsons from Massachusetts were the first two to be sent, initially targeting the east coast of India, but finding no welcome, they crossed the Bay of Bengal and landed in Burma in 1813.  The whole Christian community here now is preparing great celebrations later in the year marking the 200th anniversary of their arrival.
His legacy of fruitfulness by the time he died 37 years after his landing would be enough to celebrate and be amazed by.   "When Judson began his mission in Burma, he set a goal of translating the Bible and founding a church of 100 members before his death. When he died, he left the Bible, 100 churches, and over 8,000 believers."  It is remarkable that Burma has the third largest population of Baptists in the world, behind the US and India.
People are not Judson's only legacy however.  Despite not knowing any of the language when he arrived, he successfully translated the whole Bible into Burmese, one of the world's hardest languages, and it remains by far the preferred translation of the Bible in this country.  He wrote the Burmese to English dictionary and English to Burmese dictionary, and both have formed the basis for every dictionary since.
He did all this while enduring some of the harshest conditions imaginable, both external and emotional, and traveling the whole country preaching.  He lost two wives and several children to death while here, and more than once was imprisoned and sentenced to execution.  Ann Judson was heroic throughout, as the only Western woman in the whole country, and often alone.  Adoniram suffered severe depression upon her death.
An overview of his story is worth reading here, and John Piper's reflections on his life are more than instructive, and Desiring God also put together this video.
200 years after Judson's arrival in Burma, among these 2.4 million Christians, 60% of them are Baptist and make up the majority of the Kachin and Chin people and many of the Karen.  Another 25% of these Christians are Roman Catholic, and the remaining 15% are split amongst various denominations, including the Anglican Church.
The Anglican legacy here is not as inspiring as Judson's.  Anglican priests came first in 1825, not as missionaries but as chaplains for the British military who were beginning the colonialization process that would take 60 years and 3 wars to complete by 1885.  That's not a great first impression, I would imagine.
In the decades that followed, their primary ministry, beyond pastoring expatriates, was providing education and running boarding schools for the British and other Europeans.  This was done entirely under the supervision of the Church of England until 1930, when the Burmese Anglican church joined the Anglican Province of India and Ceylon (Sri Lanka), which would later include Pakistan.  Independence from Britain followed in 1948, the ultimate military coup in 1962, and in 1966, all foreigners, including any missionaries, were expelled from the country by the military regime.  The Burmese church scrambled to provide their own leadership, and for the first time a native Burmese was appointed a bishop in the capitol diocese of Yangon.  In 1970, the Anglicans in Burma formed their own province recognized as part of the Anglican Communion, called the Church of the Province of Myanmar, or CPM.
Yesterday (Sunday) Bill Deiss and I so much enjoyed worship and sharing communion with our Anglican family by going to the English service Holy Eucharist at Holy Trinity Cathedral in Yangon.  It is a profound joy to go literally halfway around the world and be able to not only understand a church service, but to have it be so familiar because it is pretty much like the liturgies we're used to at home, even refreshingly traditional (think Rite I Eucharist with chasubles that leans toward the 1928 BCP, with hymns from the 1906 English Hymnal).  But it was still a little unsettling to realize just how culturally different this was from common Burmese culture, and how long it would take to adapt to it.  It was an extremely traditional Church of England service in the middle of Buddhist Southeast Asia.   (That said, of course we went to it because it was the English service!  There are other forms of worship services that the CPM offers here that are a touch more contemporary, though none would have more than an organ or piano for music.)
One statistic writes a book.  In 1970, there were 70,000 Anglicans in Burma.  In 2013, there are 70,000 Anglicans in Burma.  At the same time, the population of Burma has at least doubled from 28 million in 1970 to almost 60 million today.
This is sobering math for the Anglican church in Myanmar and tells a story of a church tradition that had as its foundation care for the British, but not so much the Burmese.  In other words, Anglicans came in the 1800s to care for their own, while the Baptists came to care for the Burmese.  There's an obvious missiological lesson here.
But our Anglican brothers and sisters in the CPM are aware of all this and are neither unconcerned nor discouraged.  Along with many Christians in Burma, and even the Buddhists, the devastating Cyclone Nargis in 2008 lit a fire for caring for the country and reaching out to the Burmese.  The immense death and suffering that this storm caused, compounded by the utter failure of the government to provide help, have compelled all faith groups to look outward and seek to reach out with greater compassion and greater development.
It was in that same year that Bishop Stephen Than Myint Oo became the sixth Archbishop of CPM.   As we've heard again and again from Anglican priests and laypeople here, he has put forth a vision for much greater outreach efforts by the Anglican church here.  The goal is clear:  to have 100,000 members by 2020.  This is orienting the efforts of CPM in the coming years, and all are excited by it.
This renewed emphasis on outreach is under the banner, "Thy Will Be Done," and is taking two specific forms:  an increase in evangelism, and an increase in development.  Recently, provincial directors have been hired both for evangelism and development, and today (Monday) we'll meet again with each of them, as well as spend the day with Archbishop Stephen, and hear much more.  I'll put some of this in another blog post.
And Bill and I are looking forward to finding the right ways the Anglican Relief and Development Fund and ACNA churches can be a part of helping this renewed vision for evangelism and outreach in Burma.   That's why we're here, to find and fund the efforts of the church here to grow and spread the gospel in Burma.
In light of such sobering statistics about the Anglican presence, we're delighted to find the church and her leadership with a new fire to spread the gospel through word and deed in a country that so desperately needs more of the Kingdom of God to come in all its many facets.