Dear friends and fellow-pilgrims…In a week's time, I'll be traveling to Burma and Singapore, and writing about it on our blog, and I hope you'll come along for the journey!  Following the pattern of mission reports from Congo and South Sudan, and Israel and Palestine, I'm grateful that Coracle is providing a venue to tell stories about the world and what God's doing in the world.  Yes, Spiritual Formation and Kingdom Action.
And once again, I'm grateful for the fabulous ministry of the Anglican Relief and Development Fund (ARDF) for the opportunity to go on this mission.  I've written about ARDF before, and once again Bill Deiss, chairman of ARDF US (and Coracle board member) will be my traveling partner, or vice versa!
Burma, or Myanmar, has been on my heart for a long time for several reasons.  On a more surface level, it's hard to have been U2 fan in the last decade and not been swept up in Bono's passion for the life and witness and efforts of Aung San Suu Kyi, Nobel Peace Prize winner in 1991 (did you wear the mask during the 360 Tour?).   Much more deeply, my heart was captured by James Mawdsley's life and witness, recounted in his amazing book The Iron Road: A Stand for Truth and Democracy in Burma, which I read when it first came out in 2002.  I'll devote a blog post to why this was one the more influential books of the decade for me then.  And then there's the work of Benedict Rogers, a dear brother and friend, which has kept Burma on my screen and close to my heart.  He's worked closely for years with Baroness Caroline Cox, patron of ARDF, often specifically on Burma.
So Bill Deiss and I will go to Burma, to see what God is doing through the Anglican church there in an overwhelmingly Buddhist country, and explore how ARDF can be a part of it, and how we can facilitate local parish connections within the Anglican Church in North America back here.  We'll meet for several days in country the Archbishop there, The Most Revd Stephen Than Myint Oo, and several bishops
But we'll also engage the whole of the Anglican church in Southeast Asia by engaging with the Anglican Province of Southeast Asia with Archbishop Bolly Lapok, and especially the Dioceses of Singapore where we will spend some days in meeting with Bishops, and then Bill will go on to Malaysia.   I look forward to explaining how the Anglican church is organized in Southeast Asia in a further blog post, especially after I understand it better!   And I look forward to reporting on what God is doing in Southeast Asia, where Christianity remains for the most part a minority faith in the context of Islam and Buddhism, where the light of the good news of Jesus needs more light.  I look forward to sharing what work in the world still needs to be done in that part of the world, and understanding it myself.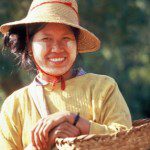 So, I invite you from time to time to check the blog from around November 13-November 21, and see what we're seeing and feel what we're feeling.   John 3.16 will be much on my mind that whole time, "For God so loved the world…"
Please pray for us, for safety, for Divine Connections and deep fellowship of the Spirit with these brothers and sisters in Christ.  Personally, it would mean so much if you could pray for my family while I'm away, for God's help and comfort, for Tara and the kids, and for my father-in-law Bill Scherer and Gail.   Recent updates on Bill's battle with cancer are here.
Grateful to you, to God, to Coracle, and to ARDF!   Thank you!