by Bill Simmons, President & CEO of American Leprosy Missions
What is that nagging feeling I have?  Why do I feel a heaviness in my heart?  Something is clawing at my mind, clouding my eyes, preventing me from seeing the road ahead.  As this year draws to a close, I think this ethereal spectre might be unacknowledged loss.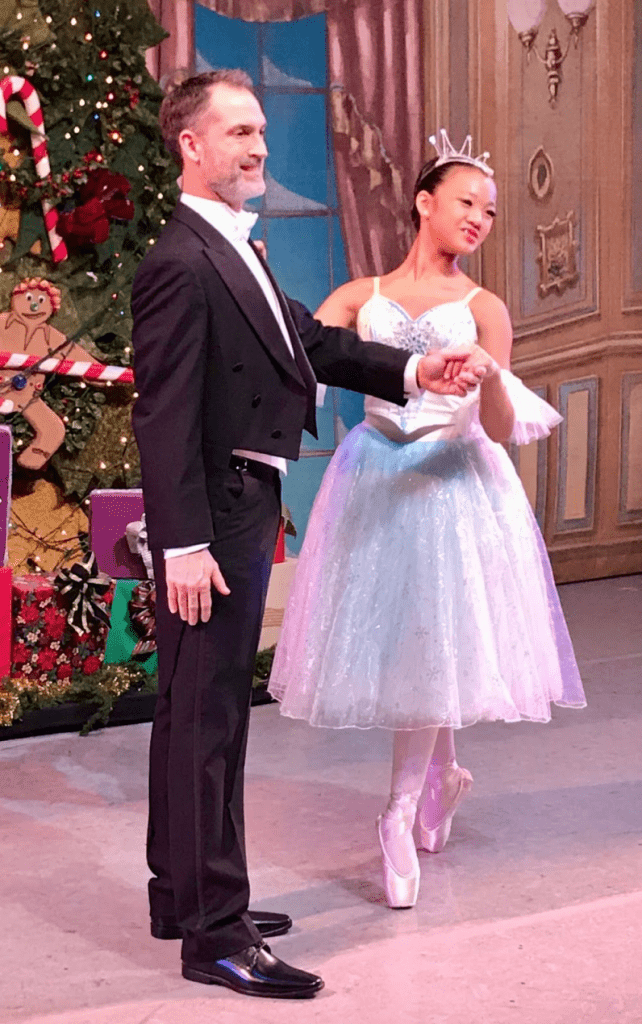 I started this year with a plan.  I had dreams for the year at American Leprosy Missions, dreams about family trips and vacations, time away in study in an inspiring locale, but these were destroyed.  My wife and I had decided to spend even more time with our aging parents to make the most of the time we have, but this was not to be.  I longed to be in The Nutcracker with my daughter again, one of my most cherished memories, but not this year.  Calendar appointments to spend time with friends over a table, breaking bread together, playing our favorite board game, all canceled.  All of these and more fell off the cliff which has been 2020.
Yet here I stand at that cliff's edge, almost paralyzed by what I see below. What I feel most often is bafflement.  Is this real?  Did we really lose all these dreams this year?  Isn't that one of the stages of grief: Denial?  I think it's time for me to look at all that lies below the cliff of 2020 and actually grieve its loss.
Like Christian in John Bunyan's classic Pilgrim's Progress, I don't need Hopeful whispering in my ear about the need to lift up my eyes.  And I don't need Thankful telling me all of the things I should be so glad I did not suffer.  I have lost some dreams, visions, aspirations, and connections this year that I will never recover.  I feel sorrowful.
In scripture, I find familiar passages often followed with less familiar, ignored ones.  Here in Ecclesiastes 7, Solomon reminds me about the value of a good reputation.  But what about the 3rd verse, "sorrow is better than laughter"?  Really?
Ecclesiastes Chapter 7

1 A good reputation is more valuable than costly perfume.  And the day you die is better than the day you are born.
2 Better to spend your time at funerals than at parties.  After all, everyone dies— so the living should take this to heart.
3 Sorrow is better than laughter, for sadness has a refining influence on us.
In James chapter 4, the brother of Jesus, after assuring me that the devil will flee from me once I submit and resist, wants me to change my laughter into mourning and my joy into gloom?
7 Submit yourselves, then, to God.  Resist the devil, and he will flee from you.  8 Come near to God and he will come near to you. Wash your hands, you sinners, and purify your hearts, you double-minded.  9 Grieve, mourn and wail.  Change your laughter to mourning and your joy to gloom.  10 Humble yourselves before the Lord, and he will lift you up.
Well, there is no trouble with the gloom, but maybe I need to heed Solomon and James as they channel the Holy Spirit into these words today.  All of the things I have lost in 2020 I will grieve, mourn and wail for.  Now that's a lost skill in funerals in America.  I have seen grief brushed under a rug and ignored during funerals.  If I brush this year under the rug, I won't be able to walk through the room for the size of the lump! It all makes me weary.
But there is good news for the weary.  I am reminded of my favorite Christmas hymn, "O' Holy Night!" In the middle of the first stanza we hear, "A thrill of hope, the weary world rejoices!"  A weary, perhaps grieving, world rejoices that Jesus is coming.  I often focus on the Jesus coming part here (and rightly so), but wait, Jesus came into a weary and grieving world.  That is the state of our world this year, but it is the state of my own world too.  I am weary if I am anything.  I am tired in a way I have never been before.  I long for the Savior who comes to that world, my weary, loss-filled world.  I hear those words, "fall on your knees," and while I have thought of falling on my knees out of awe before, this year maybe I am falling on my knees because I am tired and I am so thankful He is here.
I am helpless to recover from my loss over what 2020 was not.  As I wait here on my knees, I long for the Christ of the second stanza, "In all our trials born to be our friend.  He knows our need, to our weakness is no stranger."
Last week, we celebrated Christmas 2020 with no travel to family far afield.  We were here in our home with those family who are close.  I didn't get the Christmas I had hoped for.  But I do get the Christ of "O' Holy Night."  Soon, I hope to say and sing the closing lines, "Sweet hymns of joy in grateful chorus raise we, Let all within us Praise His Holy name!"
Jesus did not come as Christ to a world of laughter and joy, nor a world of healthy, untired people.  He came to those who are tired and full of sorrow.  Maybe you find yourself at a cliff's edge like me, staring down at all the things that fell over the edge this year.
And, like me, this year you found a gift under the tree that you didn't expect, the gift of mourning.  It is not the gift we put on our wish list, but it is the gift we can open our hearts to.  We need to receive it, as difficult as it may be, so that we may once again raise that grateful chorus, "Christ is the Lord, O Praise His name forever!"
American Leprosy Missions is a bunch of people serving as a channel of Christ's love toward the mission of restoring dignity and hope.  I pray that over the coming days you find time to recognize the losses of 2020, take time to acknowledge how weary you are, and rejoice that Jesus came to comfort your grief and renew your strength.  And I pray that for me too.
Jeremiah 31:25, "For I have given rest to the weary and joy to the sorrowing."  Amen, let it be so!