People are hungry to go deeper in God, hungry to know Jesus, grow in Jesus, and be the presence of Jesus in a hurting world.  That's what we're encountering all the time through Coracle.  There's more desire than we can keep up with.   Thankfully, God keeps bringing more people to share this opportunity!  I'm really happy to bring you up to speed with some of the new folks who are with us on this journey.
Rev. Erin Clifford – Senior Minister for Coracle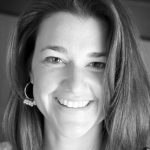 While Erin has been associated with Coracle for a while now, recently she has joined our staff team part time as our "Senior Minister", even while she continues her work with International Justice Mission.  Erin has been a good friend to me for so long and a partner in many things over almost 20 years, and it's great to have her join in this way.   Erin will be speaking with and for Coracle, leading retreats and pilgrimage, helping develop our existing and new partnerships, shepherding some of our team, ministering as a priest, and she'll helps us discern the larger direction and plans for Coracle.
Originally from Washington, DC, Erin Clifford received her Masters of Divinity from Gordon-Conwell Theological Seminary. She lived in London for 7 years, where she served as an Anglican priest at Holy Trinity Brompton and St. Michael's Chester Square. Contact her at Erin@inthecoracle.org.
New Spiritual Directors with Coracle
Offering spiritual direction is one of our core ministries.  We're grateful that these trained spiritual directors with Coracle are newly available to meet with folks and help them hear God's voice.
Spiritual direction has been essential to Joe Riffe's (Fairfax, VA) own experience of hearing and seeing what God is doing in his life. Joe is currently one of the pastors at Table Covenant Church in Fairfax, Virginia. Joe can be contacted at joe@inthecoracle.org.
Mary Amendolia (Arlington, VA), longtime friend and associate of Coracle, delights in helping people grow in their Christian faith and discernment.  Mary, an ordained Anglican priest, is currently receiving practical training as a Spiritual Director through the Selah Program. Mary can be contacted at mary@inthecoracle.org.
Wanda Bickers (Baltimore, MD) grew up in Northern Virginia and attended Liberty University. Wanda began receiving spiritual direction at Kavanna House in York, PA.  Much to her surprise the Lord began stirring her heart about becoming a Spiritual Director. Wanda cherishes the opportunity to meet with people and create a safe place for them to explore the presence for the Lord in their daily lives. She has a particular heart for mentoring women, ministry staff and volunteer leaders. She can be contacted at wanda@inthecoracle.org.
Heather Strube's (Baltimore, MD) journey with spiritual direction began out of her experiences with spiritual formation & prayer groups throughout college, seminary training, graduate school, and in the context of working with university students during her early career. Heather is thrilled to be pursuing spiritual direction training with Sustainable Faith and Kavanna House in York, PA. Heather can be contacted at heather@inthecoracle.org.
Our Community Minister in Baltimore
Dr. Scott Buresh delights in walking with men and women as they create space to recognize the loving presence of God in their lives. Scott also has long had a passion for the wedding of justice and mission across the globe.  He was a founder of the Cambridge School, and has taught at Towson University for over 20 years. Scott is the proud father of three adult daughters and a member of the Anglican Church of the Resurrection in Baltimore.  He can be contacted at scott@inthecoracle.org.
Introducing…Coracle's Advisory Board
I'm so very grateful for these folks, wise and discerning old friends, who have agreed to stay closely aware of our efforts, hold us in prayer, and be available as we have need of their insights and encouragements.   And I'm grateful for others that will join our Advisory Board as time goes on.
| | |
| --- | --- |
| Rick & Shannon Campanelli | (Charlottesville, VA) |
| Jeff Conway | (Philadelphia, PA) |
| Todd and Judi Deatherage | (Burke, VA) |
| Max and Kate Finberg | (Takoma Park, MD) |
| Aaron Graham | (Washington, DC) |
| Ted and Kellie Haddock | (Orlando, FL) |
| Hans and April Hess | (Carmel, CA) |
| Steve and Lynnette Hughes | (Arlington, VA) |
| Soren and Ever Johnson | (Leesburg, VA) |
| Jeff and Mona Lindeman | (McLean, VA) |
| Brad and Lauren Noyes | (Annapolis, MD) |
| David and Emily Powell | (Falls Church, VA) |
| Gail Scherer | (Mt. Jackson, VA) |
| Chris and Christy Shaw | (Minneapolis, MN) |
| Tom and Annie Steinle | (Minneapolis, MN) |
| Lauren Taylor | (Cyprus) |
| Josh and Molly Yates | (Charlottesville, VA) |
Our Board
Soren Johnson, a dear friend and dear brother, has served so faithfully on our board since the very beginning with Coracle.  But his life is full of good things, and we're glad to release him from this service so that he can serve well with the Catholic Diocese of Arlington, especially The Trinity House Cafe in Leesburg with his wife Ever, and father 5 sweet kids.  Thank you Soren!  Our board remains strong, thanks to Rich Dean, Katie Lundstrom, Bill Deiss, Kendrick Curry, Rob Krech, and Kate Harris.  Thanks to you all as well!
I'm grateful for all these friends, co-workers, fellow pilgrims, colleagues, brothers and sisters, and for each of you reading this.  Together, we are….
….On the journey,