Bill Haley | Executive Director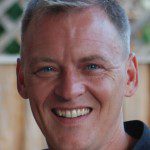 The Rev. Bill Haley is Executive Director of Coracle and the Associate Rector at The Falls Church Anglican.  A graduate of Bethel College (1991) and Gordon-Conwell Theological Seminary (magna cum laude, 1994), he is an Anglican priest and spiritual director, having completed his training with the Shalem Institute for Spiritual Formation (2007). His life has been profoundly shaped by many international experiences, particularly in places of deep brokenness in the world, and he has devoted many years to ministering in urban contexts, especially in inner-city Washington DC. With his wife Tara and four kids, Bill lives at Corhaven in Virginia's Shenandoah Valley.
Since 1996 he has ministered with The Falls Church in a number of different capacities.  Bill was the founding Rector of St. Brendan's in the City in Washington DC.  He recently served as the Director of Formation for The Washington Institute and  previously served as president of The Regeneration Forum and publisher of re:generation quarterly, a magazine devoted to "community transforming culture".  He has also served on staff at the Servant Leadership School of Church of the Savior, was a founding board member and then President of the Southeast DC Partners, and is currently a US Trustee of the Anglican Relief and Development Fund and on the Advisory Council for The Telos Group. Because of such diverse experiences in life and around the world, and so many questions to ask, and so many things that matter, Bill's life has been fired by the phrase "in Christ all things hold together." He wants to be able to live and say with the same passion of St. Paul, "It is no longer I who live, it is Christ who lives in me."
Bill publications include articles in The Washington Post,  re:generation quarterly, Prism and Sojourners magazines, Inward/Outward of The Servant Leadership School, The Cry of Word Made Flesh, and with The Washington Institute.   He has compiled several original editions of poetry and prayers. His interests include outdoor sports, especially fly-fishing, the visual arts and music, reading, writing, and long conversations over a good cup of coffee (or wine).
Tara Haley | Director of Creative Care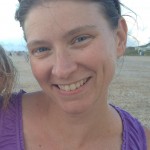 Tara Scherer Haley lives with her husband, Bill and their four children at Corhaven in The Shenandoah Valley, Virginia. She serves Coracle as the Director of Creative Care, offering hospitality, creation care, and combining the two, and tending the large organic garden and livestock at Corhaven. Tara has a BA in Biblical Literature from Taylor University in Indiana and a Masters of Science in Nursing from Vanderbilt in Nashville. When she is not at home growing and cultivating children, animals and food, she works part time as a Family Nurse Practitioner.
Tara's background is diverse, but with a common thread: offering excellent and compassionate medical care for the the most vulnerable poor and homeless. She's done this, all over the world, inspired by her time with Mother Teresa, to be the presence of Jesus while touching the body of Jesus. She's a member of Blessed Sacrament Catholic Church in Harrisonburg.
Sarah Kohrs | Director of the Corhaven Graveyard (website)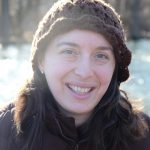 Sarah Kohrs is a homeschooling mother of three sons, artist, writer, and philanthropist. She creates written and visual art that seeks a unique perspective on how surroundings kindle hope in even a disparaged heart. Sarah has poetry published in Crosswinds Poetry Journal, From the Depths, and Poetry from the Valley of Virginia; photography in Blueline Literary Magazine and Virginia Literary Journal; and creates pottery for commission and local farmer's markets. Altruistic endeavors that encourage her creative side include: making pottery for local Empty Bowl soup suppers in Woodstock and Harrisonburg; managing The Sow's Ear Poetry Review, a non-profit poetry and fine art journal based in Winchester; serving on the board of Nasaruni Academy, a primary school for Maasai girls in Narok, Kenya; volunteering with Northern Shenandoah Valley Master Gardeners Association; and finding other ways to support artistic, educational, and social justice outreach opportunities in The Shenandoah Valley. She discovered Corhaven Graveyard through the Coracle-led workshop "Honoring the Forgotten" in January 2015 and felt the heart's pull to contribute to breaking the silence that has surrounded historical and modern slavery. Sarah received a BA, with majors in Archaeology and Classical Languages, from The College of Wooster and holds a VA state teaching license, endorsed in Latin and Visual Arts. During an undergraduate study abroad program in Greece and Turkey, she met her husband, Russell, on the volcanic island of Santorini in the Aegean Sea. She lives in The Shenandoah Valley, whose Appalachian beauty inspires each day. Sarah attends The Church of the Incarnation in Harrisonburg, VA.
Karla Petty | Director of Program Development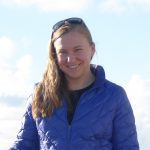 Karla was born in Ohio but claims Northern Virginia as her native land.  Coming from a military family, she moved every 2-3 years until her father retired and she got to go to the same high school for all four years! After her undergraduate studies, she spent two years living abroad first in France and then in Martinique, returning later to Northern Virginia to complete her graduate studies in International Education. She first encountered Coracle by taking a personal retreat at Corhaven in 2012 and has been coming back ever since.  She spends her time outside of Coracle consuming as much music as possible, preferably live, participating in book discussions, exploring the world, and riding her motorcycle.  She loves to meet with God in His Creation, and seeking ways to be more fully  formed as a bearer of His Image.
Jacalyn Barnes | Director of The Repentance Project (website)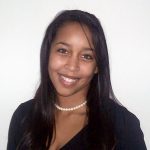 Jacalyn Barnes has a background in human rights and business consulting. She has worked on human trafficking and international abduction cases, as well as with immigrant and refugees populations in the U.S. Additionally, she has used her years of organizational development and marketing experience to help businesses and entrepreneurs achieve their strategic objectives and increase their outreach. 
Jacalyn currently holds a B.A. in Political Science and International Studies from UNC Chapel Hill and an M.A. in International Affairs from American University, as well as an M.Div. from Princeton Theological Seminary and an M.S.W. from Rutgers University. She is particularly interested in the intersections of theology and justice, and has a heart for reconciliation within the Body of Christ.
Wade Ballou | Community Minister for Northern Virginia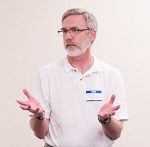 Wade Ballou is Coracle's Community Minister for Northern Virginia and offers spiritual direction through Coracle. Wade is passionate about helping others in their journey with Jesus Christ. He is a member at The Falls Church Anglican where he is active in the prayer and healing ministry and, with his wife Teri, in the pre-marriage mentoring program. He earned his Graduate Certificate in Spiritual Direction Studies from Washington Theological Union and a Certificate in Spiritual Formation from the Avila Institute.
Wade grew up in Roanoke, Virginia where he was active in the church of his youth, St. Elizabeth's Episcopal, then moved to Northern Virginia after law school. He served in several capacities at Christ Church of Arlington, PCA, including as Clerk of Session. At The Falls Church Anglican, he taught Sunday School and the communion preparation class for many years, served on the Day School Board (including as Chair), and served as a lay eucharistic minister and liturgical coordinator.
Wade is a Scout leader and Eagle Scout. He served the Falls Church community as Cubmaster of Pack 657 and as Scoutmaster of Troop 895. He enjoys the outdoors and introducing others to the beauty and wonder in the natural world.   By day, Wade is an attorney in the Office of the Legislative Counsel, U.S. House of Representatives.  He has a law degree from the University of Virginia, and Bachelor of Science in Forestry from Virginia Tech. Wade  lives in Falls Church, Virginia, with his wife Teri. They have two adult sons.
Scott Buresh | Community Minister for Baltimore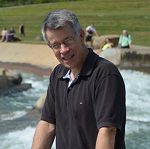 Scott's journey with spiritual direction began with the discovery of the deep impact C.S. Lewis's relationship with his spiritual director had on his formation.  After a number of years benefitting deeply from spiritual direction he was delightfully surprised to sense the invitation to pursue training in direction with Sustainable Faith and Kavanna House in York, PA.  Scott delights in walking with men and women as they create space to recognize the loving presence of God in their lives.
Scott has long had a passion for the wedding of social justice and mission across the globe.  These interlocking passions led to degrees in Asian Studies and Missions, a PhD in Anthropology from the University of Virginia, the founding of Cambridge School which partners with Cuirim House in Mexico to connect students from Baltimore with families on the border, field work among rural communities in Indonesia, and over twenty years of walking with students at Towson University as they discover their God-given destinies in the world.
Scott is the proud father of three adult daughters and a member of the Anglican Church of the Resurrection in Baltimore.  He can be contacted at scott@inthecoracle.org.
Susan Den Herder | Business Developer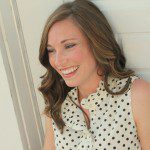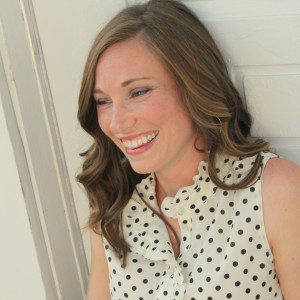 Susan Den Herder is a wife, mother and designer who was born and raised in the Garden State and is a graduate of Wake Forest University.  She came to the Washington, DC area through the Falls Church Fellows program in 2002 and met her husband, Nate, soon after.  They now reside with their four children in Purcellville, Virginia. In 2008, at home with the first of those children, Susan started her own line of letterpress stationery and in doing so, discovered her passion for the intersection of art & business.  In addition to time with family and good friends, Susan enjoys food & drinks, repeated attempts at a backyard garden, playing tennis, exploring beautiful stores and restaurants, and wide open spaces.  She is grateful for the spiritual direction offered through Coracle and hopes to continue living faithfully into her life and responsibilities.
Jennifer Custer | Financial and Administration Manager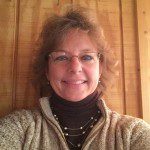 Jennifer Custer is Coracle's Financial Manager.  She lives in Mt. Jackson, Virginia, with her husband, Buck, and two sons, Wade and Garrett.  They have a farm and raise beef cattle and chickens for Pilgrim's Pride.  Jennifer graduated Lord Fairfax Community College in 1989 with an Associate in Applied Science Degree with a major in Office Systems Technology and a specialization in  Executive Secretary.  She worked in a real estate law office upon graduation until after Wade was born.  She spent time at home with Wade and Garrett for a couple of years and went back to work doing bookkeeping part time.  This has gradually become full time working not only with Coracle, but with other organizations as well as continuing to do the farm's bookkeeping.  She and her family attend a church in Mt. Jackson.
Carla Mueller | Coracle Associate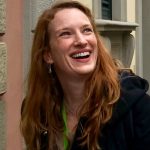 A native of Southern California, Carla has spent the last 17 years as a teacher, college/career counselor, and finally principal at a public high school in Los Angeles, working primarily with students who were at a high risk of dropping out of high school. In 2010, she moved to Northern Ireland for a year and earned her Masters in Conflict Resolution and Reconciliation at Trinity College Dublin, where she focused on education in conflict zones, trauma healing, and restorative justice practices. She returned to her school in LA with a greater passion for educational access and equity and a commitment to empower underserved students to transform their communities. In 2017, she earned her Masters in Educational Leadership from CSU Dominguez Hills.
Carla loves working with teenagers and helping people move toward healing, and she's thrilled when the two converge. She worked with Habitat for Humanity Northern Ireland as a facilitator for HopeBuilders, a cross-community program engaging Catholic and Protestant youth groups in service-learning regarding poverty, social justice, and the ramifications of conflict. In LA, she was a facilitator for True Freedom, an anger management class and mentoring program for incarcerated youth facing life sentences. She completed Strategies for Trauma Awareness and Resilience training through Eastern Mennonite University and Mediation Facilitator training through Dialogue for Peaceful Change, and she has been a repeated guest lecturer on conflict transformation and restorative justice practices. Carla has been a member of her church prayer teams for the last 20 years and is also part of Listening Prayer Ministries, where she teaches workshops on hearing and discerning God's voice and facilitates inner healing prayer for individuals. She loves using her passport as often as possible, cooking for friends, playing at the beach, and breaking out in spontaneous song.