Greetings friend and fellow pilgrim,
We're so glad you found the Coracle website! Welcome!
Giving birth is hard work, even with the help of an epidural and painkillers. For the woman who's brought a baby into the world without those aids, it's even harder! I've had the privilege of assisting with each of our children's natural births, and each time was keenly aware of how intense an experience it is, on every level. It is emotionally taxing, physically excruciating, spiritually demanding, requiring everything, including laser focus…"Get that baby out!". I wouldn't claim to ever feel anything close to that!
What man would ever dare use that metaphor, and to describe what? What would make a man feel like that? Well, St. Paul.
Paul said he felt like a woman in childbirth when he was talking about Jesus being formed in us, about us fully maturing to where Jesus Christ has fully taken up residence in our lives and is the orienting principle and operating power of everything we do.
He writes to Christians then and Christians now, "My little children, for whom I am again in the anguish of childbirth until Christ is formed in you!" (Galatians 4.19)
Paul knew that the way Jesus would go on being present in the world, how the Incarnation would continue to be incarnated, was through people who had believed in Jesus, given their lives to Jesus, were forgiven by the cross of Jesus, were empowered by the Spirit of Jesus, who would be then be the Body of Jesus. And that's no metaphor, rather the deepest reality and invitation of the Gospel. People can be the ongoing presence of God in the world through union with Christ and the power of the Spirit. And when you're around someone who is living into that regularly, they are as powerful as they are unique.
The world needs more people like this, and needs those folks who have begun the journey of Christ being formed in us to continue our journey.
That's what Coracle is about, that's what we're passionate about….helping Christ be formed in us by any and the many means necessary, for the sake of the others, for God's sake, and our sake too. We hope to see you one way or the other as we walk this road to help each other be who we are–the Body of Jesus–each of us in our gloriously unique way, for the good of the world and the glory of God.
If the Christian life is an invitation to a journey (and it is!), we'd love to share the journey with you. It's a wild, gorgeous, thrilling ride, full of love. That makes sense, for our God is wild, and gorgeous, and thrilling, full of love.
On that journey,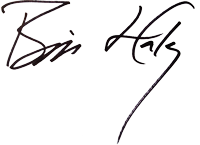 Rev. Bill Haley
Executive Director of Coracle