Rich Dean

Rich Dean, chairman of the board of Coracle, is an attorney with Baker & McKenzie in Washington DC, where he  advises on corporate compliance transactions specializing in international affairs and corruption cases. Previously he served as managing partner in the Washington, DC, Moscow and St. Petersburg offices of Coudert Brothers. He's authored several articles for various publications, including Financier Worldwide and International Corporate Governance Review, and also lectures on emerging markets and international financial crimes in the University of Virginia School of Law.
More than this though, Rich is a faithful member of The Falls Church Anglican, and has served in just about every leadership capacity there is at the church.  He's a devoted student and teacher of the Bible, a devoted husband of Sue, and devoted father and grandfather.   Rich lives in northern Virginia, when he's not traveling for work or to see family.
Bill Deiss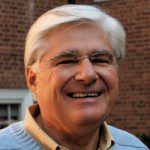 Bill is the Executive Director of the Anglican Relief and Development Fund after serving since 1996 as the Parish Administrator for The Falls Church Anglican. He's married to Nancy, with grown kids and still growing grandkids.
He received a BSE degree in Aeronautical Engineering from Princeton University. After college, he worked in the space program with General Electric and continued his education at the University of Pennsylvania and the University of Toledo, earning a combined master's degree in Industrial Engineering and Business Administration. That degree led him to positions in corporate planning, mergers and acquisitions, division financial controller, and international management with Owens-Illinois, Inc., in Toledo, Ohio, where he held a nine-year assignment expanding and overseeing their manufacturing/trading operations in Asia. He also was Vice-Chairman of the Singapore International Chamber of Commerce and on the Board of Governors of the United World College of South East Asia.
Because of his desire to take the Word into the world, Bill has long been involved with TFCA outreach ministries, especially in Kazakhstan, at the SE White House and DC Partnership. He continues to oversee all TFC mission work and spiritual formation and discipleship ministries.
Bill brings to the Coracle board excellent business sense, a deep spirituality and hunger for spiritual growth, and an excitement to support this work any way he can. If something good needs to happen, Bill can always figure out a way to get it done.
Robert Krech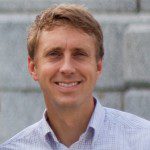 Robert Krech has worked for the World Bank Group for the past 10 years, primarily on helping countries rebuild after conflict. He has lived and worked in countries in Africa, South and East Asia, and Europe, implementing projects, presenting at conferences, and publishing in the areas of economic reconstruction. He has a graduate degree from the University of Toronto. He is a member of St Brendan's in the City, an Anglican church. He is committed to healing prayer and spiritual formation. Robert is married with one daughter and lives in Washington, DC.
Katie Lundstrom
Katie Lundstrom is the CEO and founder of Firm Foundations, Inc., a consulting firm that helps leaders and their organizations navigate the change needed to achieve the ideal.  Through consulting and coaching, Katie focuses organizations by helping them identify or clarify their purpose for existence and then charting the necessary paths to achieve the optimal outcomes.  She has an MBA from the University of North Carolina, Chapel Hill and a Coaching Certification from Newfield Network.  She is a passionate convert the Catholic faith and deeply cares about helping people live out their beliefs with intention in all venues of life.  She has been greatly influenced by the Blessed John Paul II, St. Ignatius, and the recent works of Patrick Lencioni.  She has raised three beautiful children who are all currently in college.  She resides in Arlington, Virginia.
Kendrick Curry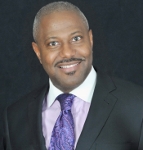 Kendrick is an inner-city pastor (12 years now at Pennsylvania Avenue Baptist Church), and thus very sensitive to Kingdom issues as they relate to the city, AND at the same time is contemplative. He is a man of discernment, a man profoundly acquainted with pain, and committed to the good of DC through serving on the community level and also on the structural level. He actively participates in the faith community and the community at-large. He is active with the Progressive National Baptist Convention, the DC Worker's Rights Review Board, and many racial reconciliation efforts. He holds a B.S. in Chemical Engineering from Prairie View A&M University. He earned M.S. and Ph.D. degrees in Chemical Engineering from the University of Michigan, and the Master of Divinity from the Samuel DeWitt Proctor School of Theology at Virginia Union University. He completed the Clergy Spiritual Life and Leadership Program at Shalem Institute of Spiritual Formation, and the Pastoral Excellence Program of the Lott Carey Foreign Mission Convention. He is married to the Reverend Karen Whitney Curry and is the proud father of two wonderful children: Keyona and Kendrick, II.
Kate Harris
Kate Harris is a writer and consultant in the Washington DC area. Most recently she served as Executive Director of The Washington Institute for Faith, Vocation, and Culture. Prior to leading the Institute Kate also worked for Chuck Colson at Prison Fellowship Ministries, for Oxford Analytica, a global consultancy,  and in strategic communications for U.S. Senate leadership on Capitol Hill. Kate is wife to a very good man and mother to their four children.
Previous Board Members
Carol Jackson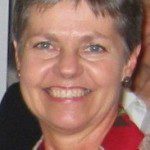 Carol Jackson buried her Midwest roots in Mid-Atlantic soil.  She married her William and Mary sweetheart and has remained a Virginian for 40 years, all the while enlightening her two daughters with her inherited "can do" attitude and her increasing love for Jesus since He met her where she was stubbornly in 1974.  She has been blessed with an engaging career in non-profit organizations.  For the last ten years she has directed affordable housing development to obtain permanently affordable rental housing for the working poor and retirees in price-inflated Northern Virginia.  Carol has been eagerly discipled and spiritually directed as a 20 year member of The Falls Church Anglican, where she does her best by God's grace to give back by serving on Vestry, healing prayer teams, lay eucharist ministry and local outreach ventures.
Soren Johnson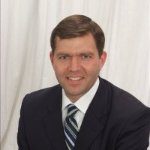 Soren Johnson has extensive leadership experience, including teaching and communications positions at Catholic secondary school and university levels, the U.S. Conference of Catholic Bishops and the Arlington Diocese. From 2008-2011, he served as senior vice president at Prison Fellowship International, a global prison ministry with members in over 120 countries. In 2006, he co-founded a nonprofit organization, the John Paul II Fellowship, which equips lay Catholics for the new evangelization while also working to renew Catholic community and culture.  Johnson holds a bachelor's of science in foreign service from Georgetown University and a master's in theology from St. Vladimir's Orthodox Theological Seminary.  He currently serves the Arlington Diocese's evangelization and media efforts. More important than all that, Soren's married to Ever and together they have five sweet little children.
Bill Scherer (R.I.P.)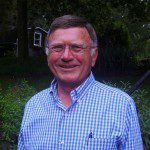 After decades and generations of living in Indiana, Bill Scherer and his wife Gail moved to the Shenandoah Valley in 2005 to be closer to family – specifically Tara Haley (their daughter), her husband, Bill and the grandkids.  Bill had a couple of careers, and most recently retired as a Financial Advisor.   He was instrumental in the founding of Coracle and was a faithful servant to the ministry and to his family before he died on December 31, 2013.