Coracle provides a way for spiritual directors to offer the ministry of spiritual direction, but also a way for those who have something other than that to offer it too, whatever it is.   These we call "Associates", and their offerings are as unique as they are!     You can read more about  what an Associate of Coracle is here, and you can find out who these folks actually are and what they bring to the world by continuing to read below:
Kit Elmer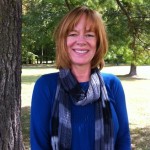 "Flat-lined follower of Christ."  "Exhausted ministry leader." "Deep hunger for more of the Spirit filled life."   These words describe Kit's spiritual journey.  She had an awakening that began several years ago through a cancer diagnosis, and suddenly she found herself alone with God for hours upon hours, for days and weeks. There God began to reveal Himself to her and she has never been the same, and that journey has been deep and hard and good.  What continues to ground Kit in this journey is that as she comes clean before God, spending intimate time in His Presence, she is transformed. In His loving kindness, He lets her see the wounds and brokenness that keep her from being the true self He created her to be. And as she discovers this true self, she is able to see the unique purpose He has for her in the life He has given to her, for His glory and the sake of his Kingdom.
Jesus has been her tender companion along the way, and he also provided others to encourage her, guide her, pray with her and be with her.  David Benner writes "The Christian spiritual journey is a journey we take with others. Each of us must take our own journey and for each of us that journey is unique. But none of us are intended to make the journey alone."
God has gifted Kit as a spiritual companion to come alongside others who may be living that flatlined Christian life, or who are that exhausted ministry leader, or one who is hungry for a more Spirit-filled life but does not know how to get there.
Kit has a Master's Degree in Counseling from Iowa State University, and has been working in ministry since 2007.  She received a certificate in Spiritual Transformation from The Transforming Center. She currently works for a nonprofit ministry as a spiritual coach in Baltimore where she lives with her husband and daughters and spends as much time as possible with her dog hiking the forest trails behind their house. To contact Kit email her at kit@inthecoracle.org.
Bill Deiss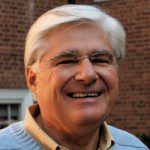 Combining many years of experience in both the corporate world and the church world, Bill Deiss is an expert at helping churches and other organizations run smoothly on the business, organization, and staff side of a ministry or company, as well as how non-clergy church staff and administrative or finance personnel can minister effectively as pastors within a church staff setting.   He is available to speak to these topics in day and half-day sessions or longer retreats, or offer shorter presentations.  He can be reached by email at deiss@inthecoracle.org.
Christine Koach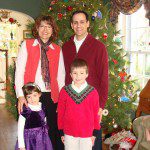 Christine received her BS in Human Development & Family Studies at Pennsylvania State University and her MA in Counseling Ministries at Denver Seminary. While in graduate school, she was drawn to the Spiritual Formation certification track under the leadership and mentorship of Dr. Bruce Demarest. She completed both programs with honors in 2001.
Christine offers spiritual companioning, marriage mediation, and practical life skills coaching. Her natural emphasis is in the area of women, marriage, and parenting special needs children. Christine seeks for herself and others to become more centered on the Lord amidst the demanding pace and culture of city life. A member of Restoration Anglican Church in Arlington, VA, Christine is a vocalist with the worship team and a member of the intercessory prayer team.  Christine may be contacted at christine@inthecoracle.org.
Lucas Koach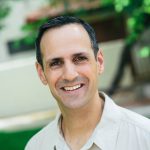 How does one connect their interior spiritual life with their outer world and work? Having spent most of his life in ministry and professional life inside the Beltway, this has always been a guiding question for Lucas and for those he journeys with.
Lucas enjoys helping others discern and articulate where they are in their spiritual maturation process and identify their next steps of faith. He often finds himself helping others who simply feel "stuck" in their spiritual life.
 Lucas graduated from Denver Seminary in with a degree in Counseling Ministries and earned a certificate in formative spirituality from the Epiphany Association in Pittsburg, PA. Having worked his whole adult life in various ministry and professional contexts, he currently works for a global Christian relief and development organization, where he reaches out to leaders in Washington to affect heart and minds for Christ and His poor.
 Lucas and his wife Chrissy have two school aged children and live in Arlington, VA.  Lucas is a daily bicycle commuter, loves history, documentaries, making his kids laugh, his wife rest, and reading spiritual classics very slowly. You can contact Lucas at lucas@inthecoracle.org.
Abigail Hull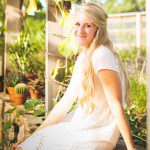 Abigail desires to use the gifts and resources God has given her to do her part in bringing about the flourishing of all things. In different seasons, this has looked like directing a non-profit art gallery in Raleigh, coordinating a tutoring program in the Charlottesville city schools and advocating for children in the DC foster care system. Though her work experiences have been diverse, her desire has been constant: to be a beauty-bringer and burden-bearer wherever she is sent.
Abigail interned with Coracle this past summer and received her M.Div program from Duke Divinity School in 2016. When she isn't running the Fellows Program at Holy Trinity Anglican Church, you can find her back in the dirt of Duke Gardens – putting the theology of creation care into practice. In this next season, Abigail looks forward to contributing to Coracle and to growing as an artist, minister and agent of reconciliation, healing and hope.  Abigail can be contacted at abigailhull@gmail.com.
Melody Reis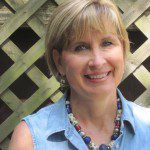 Melody is a relative new-comer to Washington DC arriving about 3 years ago after spending 22 of the past 27 years overseas.  Her early career took her to Kenya for 6 years where she taught at a seminary, and worked with women in rural areas in training and development, primarily focussing on gender related  issues.  Then with her family, she spent 11 more years in Africa (Zimbabwe, Ethiopia, and South Africa) and 5 years in East Asia (Hong Kong and Singapore).  In each of those countries she developed a clinical psychology practice.  Her work brought her in contact with diverse groups including missionaries, Peace Corps volunteers, and diplomats, and was a sought-after speaker on topics such as raising children overseas, cultural transitions, trauma, and issues around healing and spiritual growth.  In recent years, in the midst of the experience of deep trauma and loss, she has felt the invitation of God to deeper in relationship with Him. Understanding that it is often in the midst of walking through our own brokenness that we find a God who is present, yearning for us to turn to Him, calling us to Himself, and offering healing. "I will give you the treasures of darkness and the hoards in secret places, that you may know that it is I, the Lord, the God of Israel, who calls you by your name." —Isaiah 45:3
She and her husband Allen have raised 2 sons while living overseas. They have enjoyed many adventures around the world through their extensive travels. She enjoys many outdoor activities including running, hiking, and scuba diving.     Melody has an undergraduate degree in New Testament, and holds a Masters Degree in Theology and a Masters Degree in Counseling Psychology.  She currently works as a Therapist in with Curt Thompson MD and Associates in Falls Church, VA.  She enjoys speaking at retreats, workshops and other group events.  Contact Melody at melody@riesfamily.net.