Coracle provides a way for spiritual directors to offer the ministry of spiritual direction, but also a way for those who have something other than that to offer it too, whatever it is.   These we call "Associates", and their offerings are as unique as they are!     You can read more about  what an Associate of Coracle is here, and you can find out who these folks actually are and what they bring to the world by continuing to read below:
Kit Elmer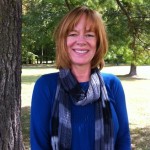 "Flat-lined follower of Christ."  "Exhausted ministry leader." "Deep hunger for more of the Spirit filled life."   These words describe Kit's spiritual journey.  She had an awakening that began several years ago through a cancer diagnosis, and suddenly she found herself alone with God for hours upon hours, for days and weeks. There God began to reveal Himself to her and she has never been the same, and that journey has been deep and hard and good.  What continues to ground Kit in this journey is that as she comes clean before God, spending intimate time in His Presence, she is transformed. In His loving kindness, He lets her see the wounds and brokenness that keep her from being the true self He created her to be. And as she discovers this true self, she is able to see the unique purpose He has for her in the life He has given to her, for His glory and the sake of his Kingdom.
Jesus has been her tender companion along the way, and he also provided others to encourage her, guide her, pray with her and be with her.  David Benner writes "The Christian spiritual journey is a journey we take with others. Each of us must take our own journey and for each of us that journey is unique. But none of us are intended to make the journey alone."
God has gifted Kit as a spiritual companion to come alongside others who may be living that flatlined Christian life, or who are that exhausted ministry leader, or one who is hungry for a more Spirit-filled life but does not know how to get there.
Kit has a Master's Degree in Counseling from Iowa State University, and has been working in ministry since 2007.  She received a certificate in Spiritual Transformation from The Transforming Center. She currently works for a nonprofit ministry as a spiritual coach in Baltimore where she lives with her husband and daughters and spends as much time as possible with her dog hiking the forest trails behind their house. To contact Kit email her at kit@inthecoracle.org.
Bill Deiss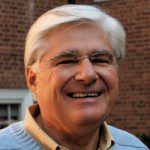 Combining many years of experience in both the corporate world and the church world, Bill Deiss is an expert at helping churches and other organizations run smoothly on the business, organization, and staff side of a ministry or company, as well as how non-clergy church staff and administrative or finance personnel can minister effectively as pastors within a church staff setting.   He is available to speak to these topics in day and half-day sessions or longer retreats, or offer shorter presentations.  He can be reached by email at deiss@inthecoracle.org.
Abigail Whitehouse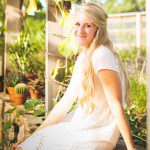 Abigail desires to use the gifts and resources God has given her to do her part in bringing about the flourishing of all things. In different seasons, this has looked like directing a non-profit art gallery in Raleigh, coordinating a tutoring program in the Charlottesville city schools and advocating for children in the DC foster care system. Though her work experiences have been diverse, her desire has been constant: to be a beauty-bringer and burden-bearer wherever she is sent.
Abigail interned with Coracle this past summer and received her M.Div program from Duke Divinity School in 2016. When she isn't running the Fellows Program at Holy Trinity Anglican Church, you can find her back in the dirt of Duke Gardens – putting the theology of creation care into practice. In this next season, Abigail looks forward to contributing to Coracle and to growing as an artist, minister and agent of reconciliation, healing and hope.  Abigail can be contacted at abigailhull@gmail.com.
Carla Mueller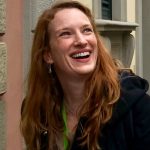 A native of Southern California, Carla has spent the last 17 years as a teacher, college/career counselor, and finally principal at a public high school in Los Angeles, working primarily with students who were at a high risk of dropping out of high school. In 2010, she moved to Northern Ireland for a year and earned her Masters in Conflict Resolution and Reconciliation at Trinity College Dublin, where she focused on education in conflict zones, trauma healing, and restorative justice practices. She returned to her school in LA with a greater passion for educational access and equity and a commitment to empower underserved students to transform their communities. In 2017, she earned her Masters in Educational Leadership from CSU Dominguez Hills.
Carla loves working with teenagers and helping people move toward healing, and she's thrilled when the two converge. She worked with Habitat for Humanity Northern Ireland as a facilitator for HopeBuilders, a cross-community program engaging Catholic and Protestant youth groups in service-learning regarding poverty, social justice, and the ramifications of conflict. In LA, she was a facilitator for True Freedom, an anger management class and mentoring program for incarcerated youth facing life sentences. She completed Strategies for Trauma Awareness and Resilience training through Eastern Mennonite University and Mediation Facilitator training through Dialogue for Peaceful Change, and she has been a repeated guest lecturer on conflict transformation and restorative justice practices. Carla has been a member of her church prayer teams for the last 20 years and is also part of Listening Prayer Ministries, where she teaches workshops on hearing and discerning God's voice and facilitates inner healing prayer for individuals. She loves using her passport as often as possible, cooking for friends, playing at the beach, and breaking out in spontaneous song.