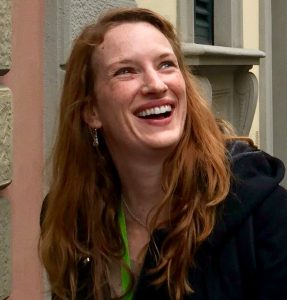 I've spent the last 17 years as a teacher, college/career counselor, and principal at a public high school in Los Angeles, working primarily with underserved students in an urban area. Midway through that time, I moved to Northern Ireland to earn my Masters in Conflict Resolution and Reconciliation, focusing on education in conflict zones, trauma healing, and restorative justice practices. I then returned back to the same school and put those newfound conflict resolution skills to work in the challenging world of Los Angeles public education, eventually moving into the role of principal and earning my Masters in Educational Leadership. In the fall of 2018, I took a sabbatical that included coming to Corhaven in Virginia with Bill and Tara Haley as an intern, which led to an extended few months as a Coracle associate and tutor, finishing in May 2019.
To my surprise, what started as an openness to relocating has shifted to a serious desire and sense of God's leading to move to Virginia, particularly the NoVA/DC metro area, and finding work in one of two areas.
1) My heart still beats for empowering and equipping underserved kids, and I am interested in administrative positions in public schools (or private schools with subsidized tuition) serving primarily low-income families. My background is in charter schools but I'm excited about any school that is doing right by the kids it serves.
2) While my career has been in US public education, my education and community work leads me to also be very interested in education in developing nations, and particularly in conflict zones. Thus, I am also open to exploring positions with NGOs who are working holistically with communities to provide quality education and support for the most vulnerable.
I would gratefully welcome any guidance or recommendations from the wonderful Coracle community and beyond! Feel free to make suggestions or contact me at carla.m.mueller@gmail.com. I'm also happy to send along my resume to anyone who might
be interested.
-Carla Mueller