Claire-Lise Kelly (Gainesville, VA)
Hailing from Switzerland and raised in South Africa, Claire has lived for many years in the US, both in the East and on the West coast.  Her spiritual journey has been an ecumenical one, beginning in the Swiss protestant church, meandering through American evangelicalism, and lingering with the Exercises of Saint Ignatius and contemplative spirituality.  A personal journey through loss and grief has yielded a compassionate heart and deep resonance with the joys and pains of others as well as an abiding confidence that God's loving intimate presence is with us, and will sustain us, through all the experiences of life.  As a spiritual director she delights in offering "soul hospitality" to any who desire to become more aware and intentional in their relationship with God, listening with them to their life, and seeking God in the "all things" of everyday living.   Other areas of interest and ongoing formation include the Enneagram, Centering Prayer and other contemplative prayer practices, silent retreats, and finding God in nature and ordinary life.  Claire is a mother and grandmother of seven wonderful grandchildren.  She received her formal training in spiritual direction from Christian Formation and Direction Ministries (CFDM) in Southern California. Claire can be contacted at clairelise@inthecoracle.org
Wade Ballou (Falls Church, VA)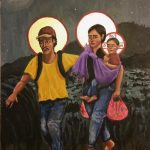 Wade Ballou seeks God's will in the midst of everyday life. He is Anglican and has studied the spirituality of various religious orders. As a spiritual director he seeks to be a companion on life's journey in the presence of the Holy Spirit. He has a heart for the marginalized person, including the sick and the mentally or physically challenged. He has a Certificate in Spiritual Direction Studies from Washington Theological Union.
Wade has been in public service as a legislative attorney on Capitol Hill since 1983. He is a Boy Scout leader and an avid Crossfitter (scaled down to his level, of course.)
Wade is married and the father of two adult boys and is a member of The Falls Church Anglican where he is a prayer minister. Wade can be contacted at wade@inthecoracle.org 
Margot Eyring (Washington, DC)
Margot's journey of faith is an ecumenical one rooted in a deep love for Jesus and his ways.  Since 1996, she has been committed to Washington Community Fellowship, a multi-denominational community of faith associated with the Mennonite Church USA located on Capitol Hill.  Growing up in a family who welcomed political refugees, foster siblings, her father's patients, and other wanderers into its home has given Margot a huge heart for hospitality and beauty.  Margot devotes her weekday mornings volunteering at a breakfast for neighbors who sleep on the street, stay in shelters or live alone on fixed incomes—many of whom also struggle with addictions or mental illness.  She regularly hosts dinner parties, events and personal retreats in her home.
Margot has a Ph.D. in "preventive mental health", an M.A. in the area of Christian formation, and a B.F.A. in studio art.  She has also completed post-graduate work in contemplative group practice, studied personal and professional coaching, and is a certified Pilates and yoga instructor.  The death of her parents in a car accident over a decade ago shifted her professional focus from college students engaging issues of faith and vocation to a wider age range of people of faith, focusing intently on their spiritual journeys of transformation.  Margot draws upon her broad education and experience, as well as her personal contemplative practice, to make her approach to spiritual direction holistic and unique for each person with whom she walks. Margot can be contacted at margot@inthecoracle.org
Mary Amendolia (Arlington, VA)
Mary delights in helping people grow in their Christian faith and discernment.  Contemplative spirituality, which incorporates listening, silence and prayer, best describes her approach to spiritual direction. Spiritual direction is primarily a work of the Holy Spirit in which we are invited to participate in together.
Mary, an ordained Anglican priest, is currently receiving practical training as a Spiritual Director through the Selah Program. Her theological training in Ignatian Spirituality at the University of London provided the foundation for her work in spiritual formation.  She earned her MA in Christian Spirituality from Heythrop College, University of London, with a focus on the visual arts and spiritual transformation. She trained for ministry at Wycliffe Hall in Oxford, England and the Oxford Centre for Christian Apologetics.
Before her ordination Mary worked professionally in radio, advertising, and government.  In her free time Mary enjoys international travel, reading spy novels, introducing people to the visual arts in museums and relaxing on the beach. She makes and appreciates art, loves the outdoors and all things Italian. Mary can be contacted at mary@inthecoracle.org.
Lynnette Hughes (Arlington, VA)
Lynnette first heard of spiritual direction many years ago through a series of novels but coming from an evangelical background, didn't know how or where such a thing existed.  Finding a director a few years ago was such a gift in learning how to be more aware of God's presence in the ordinary and developing a rule of life involving more contemplative practices.  Receiving direction has been such a catalyst in deepening her walk with God and along the way, she discovered that she was being drawn to providing that for others.  She is currently in formal spiritual direction training in York, PA with Sustainable Faith.  She is particularly drawn to coming alongside women who are wanting to explore contemplative ways of being with God and women moving from day-to-day mothering to the empty nest. She also has experience walking alongside people dealing with end-of-life issues or people who are dealing closely with the realities of death.
Lynnette and her husband, Steve, live in Arlington, VA.  She is a mother to 4 mostly adult children and grandmother to an adorable grandson who delights in helping his grandmother get back in touch with child-like wonder.  Lynnette can be reached at lynnette@inthecoracle.org.
Reina Brekke (Alexandria, VA)
Reina has spent most of her childhood and adult life in Minnesota, but has also lived in Japan, Florida, Illinois and now Alexandria, VA. She came to faith in Jesus Christ during her early college years and was solidly grounded in her faith within the evangelical church. Her journey into spiritual direction began in her early 50's and was generated from a sense of missing something in her faith, accompanied by a longing to experience a deeper connection with God. This path has opened her perspective concerning who God is to her, and who she is to Him.  She has walked slowly, with intention, through the Ignatian exercises, experiencing transformation through imaginative prayer. The contemplative life with the Trinity has been a re-awakening and a deepening of the faith that God invited her to in her young adulthood.
Though excited to meet with any person eager to walk deeper in their faith, she has a passion towards walking along-side young adults, companioning with them as they explore who God is and how He reveals Himself to them. She has an openness to ponder the tough questions and listen for God's voice amid all the competing voices of our culture and time.
Reina completed her training in spiritual direction through Richmont Graduate University in Atlanta, GA, where she is currently enrolled and pursuing a Master's degree in Spiritual Formation. She and her husband attend National Community Church, Potomac Yard.Reina and her husband enjoy biking, running, and cross country skiing, especially when they can return to northwest Wisconsin and the Chequamegon National Forest. She is the mother of two grown sons who are married. Her newest family role, is being the smitten grandmother of one precious grandchild. Reina can be contacted at reina@inthecoracle.org.
Joe Riffe (Fairfax, VA)
Spiritual direction has been essential to Joe's own experience of hearing and seeing what God is doing in his life. It has helped him to grow and has given him courage to follow God's leading. Because of his experience, he is excited to offer spiritual direction to others. He received his training in spiritual direction through a Jesuit-run program in Boston as a part of a master's degree in spiritual formation at Boston College.
Joe is currently one of the pastors at Table Covenant Church in Fairfax, Virginia. Before starting at Table Covenant, he spent four years doing campus ministry through InterVarsity Christian Fellowship.
Joe loves travel, riding his bicycle, good coffee, making barbeque, and his wife – not in that order. Joe can be contacted at joe@inthecoracle.org.
Desiree Barker (Woodbridge, VA)
Desiree has been actively involved in ministry for over 25 years, primarily in education and discipleship. In her most recent position, she served as Adult Discipleship Director on the staff at All Saints Church, Woodbridge. She is an experienced teacher, spiritual director and retreat leader, and has completed a training course in spiritual direction through the Anglican Diocese of New England.
As a spiritual director, Desiree's ministry approach is is warm and caring while being firmly grounded in Biblical truth and the spiritual disciplines. She delights to walk with others as they grow in the faith and in their passion to love and serve the Lord. She has experience offering spiritual direction with a variety of people, both men and women, and has been particularly led to serve women in leadership and those interested in exploring spiritual direction for the first time.
Desiree appreciates God's infinite creativity and sees His hand in her experience and enjoyment of the creative process. Her background in design includes professional experience in space planning and design, and amateur dabbling in painting, costume design and her current passion, knitwear design. This translates into her direction style as an expectancy of the variety of ways God is at work in His people and as a willingness to walk with others as they discover how God leads and guides them.
Along with her husband, Steve, Desiree lives in Woodbridge, Virginia and they have a grown daughter, a son-in- law and two grandsons. Desiree can be contacted at desiree@inthecoracle.org.
Fran Powell (Marshall, VA)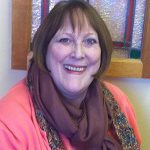 Fran's zeal for the ministry of spiritual direction is founded and fueled by her personal experience of transformation mediated through the discipline of having a spiritual director.  As that discipline was wholly unknown within her faith community, it was in the chance reading of the fictional work of Susan Howatch that she was first made aware of this powerful method of deepening one's awareness of God's Presence "as a repeatedly realized fact"
Fully embracing the truth that along with "our personal transformation we are part of a larger work of the reconciliation of all things", she completed a two year program in spiritual direction offered by the Institute of Christian Spiritual Formation, Lipscomb University in Nashville TN.    She had previously studied at Pepperdine University and earned a BBA from Abilene Christian University in Texas. After working for  twenty years in business and rearing three children she began her second career as a teacher.
She and her husband make their home at the foot of Big Cobbler Mt. in Marshall, VA.and serve in the Warrenton congregation of the Church of Christ.  Fran writes "My approach to spiritual direction is immersed in prayerful listening, and sensitive companionship on, in the words of Gerald May, 'the journey towards more freely and deeply choosing to surrender to God.' I offer this companionship with an open heart to the community that includes all genders and orientation, all faiths-all persons who are seeking to experience a God who is continually seeking us." Fran can be contacted at fran@inthecoracle.org.
Yonce Shelton (Bethesda, MD)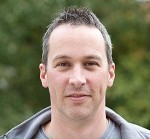 Offering both spiritual direction and counseling, Yonce helps individuals and communities with calling, discernment, and transition. All the ways in which he does so flow from a posture of spiritual direction.
Yonce's calling to help with the inward journey came after a decade focusing on the outward journey via politics, faith-based advocacy, and bridge-building with diverse political and theological stakeholders. He now helps individuals discerning calling in ministry, nonprofit work and more, and has a heart for helping leaders find meaning in professional pursuits – and all of life. In addition, he works with intentional communities to structure life together around values, commitments, and rhythms. Yonce has also provided leadership in two churches, serving one as pastor during a time of transition. He is a Licensed Graduate Professional Counselor and a spiritual director having received his training Monastery of the Risen Christ, San Luis Obispo, CA. He holds masters degrees in Theological Studies (social ethics focus) and Pastoral Counseling.
Yonce welcomes a range of approaches, questions, and insights that contribute to understanding, doing, and being prayer. He believes the spiritual life is about honoring experiences, gifts, and desires – and being available to new ones. Yonce can be contacted at yonce@inthecoracle.org.
Debra Donnelly-Barton (Eastern Shore, MD)
Debra Donnelly-Barton is the Executive Director of the Center for Spiritual Development and is a seminary trained Spiritual Director with 20 years of experience. She has studied at Stillpoint, Sewanee, University of the South and General Theological Seminary in New York. Her MA in Theology is from St. Mary's Seminary and University.
Born and raised in Alaska, Debra spent her early formative years in an Ahtna Village on the Copper River. These early impressions of the wideness of God and the beauty of God's people has informed her own walk with God. It is the journey toward spiritual freedom in each soul, including her own, that draws her to the art of spiritual direction.
Debra writes, "Within each moment is a call to conversion, but it sometimes it takes another listener to hear that call. I think of the director as a guide along a journey that director and directee are taking together. It is sacred time and sacred space dedicated to God's perspective on our living. In direction we tune our hearts to the song that God is continually singing within us."
She has particular skill and interest in offering spiritual direction with clergy and those moving towards ordination, and those experiencing suffering or painful transitions. Contact debra@inthecoracle.org.
Ann Bodling (Accokeek, MD)

Ann lives in Accokeek, MD after having lived in 19 other locations, spanning 8 states and Germany. After Ann graduated from college with a BS in Agriculture from West Virginia University, she found a real sense of place at her grandparents' rural home in the Appalachian Mountains of Kentucky. There, her kinship with their land developed and the surrounding creatures, mountains, meadows and rivers awakened, not only a reverence for, but also a deep need for an ongoing relationship with Creation. Living out that relationship has taken Ann on a journey of learning about and working in the natural world for most of her adult life. She served three years as a gardening resource person in Botswana with Mennonite Central Committee; has cared for horses and livestock on various farms; grown vegetables, flowers and native plants for sale and in educational settings, and introduced school students to the wonders of the habitats and creatures of the Potomac River region.
Though firmly rooted in the earth, Ann also has a heart for vulnerable people and was a La Leche League leader and home birth instructor for 12 years while her children were growing, later serving as a nursing assistant in nursing care facilities, and as a gardener for elderly clients. Now, later in life, she has been drawn into the ministry of spiritual direction, assisting others in their search for and intimacy with God.
Ann came to faith through Young Life in high school and was nurtured by Inter Varsity in college. Her Anabaptist heritage and Anglican practice have developed a desire to live as Jesus taught in the Sermon on the Mount and an appreciation for the liturgy. Her study of earlier Church mothers and fathers has invited her into a deeper, contemplative relationship with the Triune God.  Her spiritual direction training and certification was through Oasis Ministries for Spiritual Development. Ann can be reached at Ann@inthecoracle.org.
Christine Warner (Austin, TX)
Christine has spent her entire life in diverse contexts of ministry. Born and raised in Guatemala, she witnessed the power and mercy of Jesus Christ in a context of poverty and civil war. To this day she is most drawn to the frontiers of God's kingdom where light is pushing back darkness, and where men and women are formed in the crucible of sacrificial service. In the United States she has also been involved in campus ministry, urban mission on the Mexican border, and church planting in Austin, Texas, where she now resides. She also teaches writing at a small liberal arts college.
Christine is available for spiritual direction and retreats, with a particular emphasis on working with justice workers and mission/ministry staff.
Christine completed her undergraduate and graduate degrees at the University of Texas, and a master's in Spiritual Theology at Regent College, Vancouver, Canada. Her training in contemplative Spiritual Direction was with Selah, based in South Hamilton, Massachusetts.
Christine, along with her husband and four children, lives in Austin, Texas, worships at Christ Church Anglican, and spends summers in Guatemala moving back and forth between the suffering and beauty of that land.  She loves feasting, things "other,"  laughing, fried plantains, Arvo Part, and Ecclesiastes. Christine can be contacted at crtwarner6@gmail.com.
Scott Buresh (Baltimore, MD)
Scott's journey with spiritual direction began with the discovery of the deep impact C.S. Lewis's relationship with his spiritual director had on his formation.  After a number of years benefitting deeply from spiritual direction he was delightfully surprised to sense the invitation to pursue training in direction with Sustainable Faith and Kavanna House in York, PA.  Scott delights in walking with men and women as they create space to recognize the loving presence of God in their lives.
Scott has long had a passion for the wedding of social justice and mission across the globe.  These interlocking passions led to degrees in Asian Studies and Missions, a PhD in Anthropology from the University of Virginia, the founding of Cambridge School which partners with Cuirim House in Mexico to connect students from Baltimore with families on the border, field work among rural communities in Indonesia, and over twenty years of walking with students at Towson University as they discover their God-given destinies in the world.
Scott is the proud father of three adult daughters and a member of the Anglican Church of the Resurrection in Baltimore.  He is also Coracle's Community Minister in Baltimore. He can be contacted at scott@inthecoracle.org.
Wanda Bickers (Baltimore, MD)
Wanda grew up in Northern Virginia and attended Liberty University. After college, she began working in the marketplace and was a volunteer leader with Young Life.  She was offered a job with Young Life in the Mid-Atlantic region, packed up and moved to Baltimore which has been her home for the last 25+ years.  She has worked at Grace Fellowship Church since 2001 in a variety of roles, currently as the Pastor of Connections. She loves seeing people finding their place in the family and the life of the church. She also serves in Baltimore City as a volunteer with Young Lives, Young Life's ministry that serves teen moms and their babies. Ask her about it!
Over the years Wanda's faith as deepened by some very intentional Bible study groups and being a part of the Transforming Center's 2 year program ~ the Transforming Community. This propelled her journey deeper into the spiritual disciplines and spiritual direction.  Wanda began receiving spiritual direction at Kavanna House in York, PA.  Much to her surprise the Lord began stirring her heart about becoming a Spiritual Director. He continued to open the doors and she has loved the experience. Wanda cherishes the opportunity to meet with people and create a safe place for them to explore the presence for the Lord in their daily lives. She has a particular heart for mentoring women, ministry staff and volunteer leaders. She can be contacted at wanda@inthecoracle.org.
Heather Strube (Baltimore, MD)
Heather's journey with spiritual direction began out of her experiences with spiritual formation & prayer groups throughout college, seminary training, graduate school, and in the context of working with university students during her early career. Heather is thrilled to be pursuing spiritual direction training with Sustainable Faith and Kavanna House in York, PA. 
Heather knows that along the way, we arrive at various points on our journey with God–a crossroads, a crisis, or a conundrum–in which we need another to come alongside us, to help us pay attention to God's presence. Heather finds joy in helping others pay attention to how God is working in the ordinary around them so that they can hear His invitation–an invitation welcoming them to live into the reality of how deeply they are loved and known. Heather's passion is to listen and pray with those who find themselves at these various points on their journey. Because of her diverse background in education (from K-8 to university), life in ministry, and international work with students and refugees, Heather is comfortable walking with both men and women who desire to grow in their faith or who want to explore questions that are hard to ask in church. She feels particularly led to partner with those working around the globe, believing that spiritual direction is a means of grace, providing much needed encouragement, pastoral care & spiritual friendship to those who live and work in hard places.
Heather, along with her husband and two children, lives in Baltimore, Maryland, worships at Central Presbyterian where her husband also serves on staff, and partners with families at Cambridge School. Heather loves laughing with her family, finding hidden gems in used bookstores, and drinking coffee around the world. Heather can be contacted at heather@inthecoracle.org.
Bill Haley (Shenandoah Valley, VA)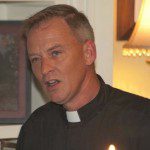 Because of his extensive work in America's inner-cities and in some of the hardest places in the developing world, Bill has a particular passion for walking alongside those whose work brings them into regular contact with the brokenness of the world, and whose souls feel the weight of it.  He also enjoys spiritual direction with those whose faith no longer seems to 'work', or who are very tired after many years of following Jesus, or whose lives are turning out very different then they had hoped or expected.  Also, as a priest, he can offer helpful perspective with clergy or those considering a call to ordination.  More information about Bill can be found here.
Bill can be contacted at inthecoracle@me.com.